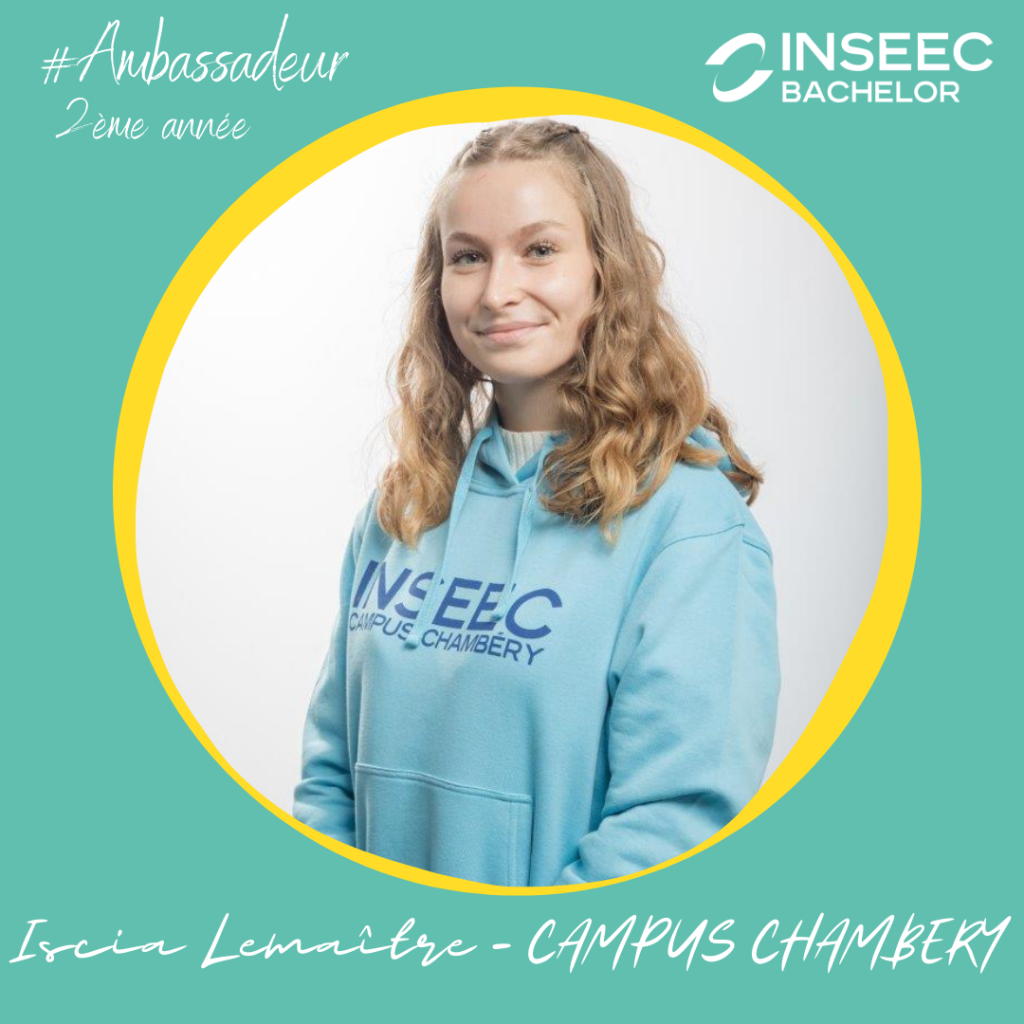 Iscia LEMAÎTRE – Bachelor 2nd year CHAMBERY
"Hi, I'm Iscia, I'm a student in the second year of the Bachelor International Business at INSEEC in Chambéry! I am a student at the INSEEC Bachelor because I didn't know exactly what I wanted to do after high school, I didn't want to specialize too quickly after high school and I really wanted to give myself time to discover the whole world of business, the services and professions that make up a company in order to find the path that suits me. The Bachelor's program allows for this progressive discovery in order to refine our professional project.
More specifically, I chose the Chambéry campus because of its family atmosphere, the proximity between students and also with the teaching staff and speakers. A campus on a human scale, a dedicated contact for each subject, you are accompanied and followed!
My professional project would be to specialize in finance for my third and last year of Bachelor's degree, and then to continue my studies in a master's degree specialized in the same sector in order to acquire a business expertise with the aim of working for a bank or in the financial department of a company.
I am a very sociable person who is available to answer any questions you may have about the school, the program, student and campus life, etc.
INSEEC Bachelor is a school that offers many possibilities so that each student can build the path that suits him or her at his or her own pace. I am here to advise you, to help you in your orientation according to your desires and needs.
Do not hesitate to contact me!
Contact our ambassador
Updated 18 July 2022