After graduating from high school, Manon chose to leave the scientific field to go into business and finance.
Holder of a Bachelor's degree in International Business Management, she is now, at 22 years of age, a student in a Master's program in Real Estate at INSEEC. A training in which she is fully blossoming.
Columns of numbers do not scare her, on the contrary she loves it! So it's not surprising to find Manon, surrounded by files, in her office at the Banque de Savoie. " I am in MSc 2 Real Estate at INSEEC and since last September I have joined the Aix les Bains branch of the Banque de Savoie, as a work-study student. It may seem a little surprising to be in a bank and do real estate but it's very interesting! After the baccalaureate, I chose a fairly general Bachelor's degree but from the 3rd year onwards. I wanted to acquire skills in finance. At the time I already had in mind to specialize in real estate. Today I am really happy with this choice…".
Arriving on tiptoe in this world that she "didn't know at all", Manon quickly found her bearings. In a few months she managed to make a place for herself in the real estate division of her agency. " JI work on financing files for large real estate projects and this allows me to be in contact with many professionals, developers, property dealers or even developers. I analyze the files, I study the financing requests, which sometimes amount to several hundred thousand euros. It's something I'm really passionate about and it suits me perfectly. I really feel that I have chosen the ideal orientation. ".
"This gradual immersion into the world of work is a plus for me…"
With 3 days of classes at school followed by 2 days at her company, Manon's weekly rhythm is very demanding but this formula suits her perfectly. " My first assessment is really very positive. I didn't see myself entering the professional world all at once. The work-study program allows me to acquire new skills every day and to apply in my company what I learn at school. This progressive immersion is really a plus for me. I am lucky to have had a tutor who helped me a lot and trusted me right away. She accompanied me on a daily basis and made me do very concrete things. That's another advantage of the work-study program: if I had a permanent job, I'm not sure that my colleagues would take the time to support me like that…".
In her department, Manon rubs shoulders with colleagues of all ages and she is pleased with "the very good atmosphere that reigns between the young and the old".
A synergy on which she relies a lot to progress. A few months before the end of her contract, she moves forward step by step, without asking herself any questions. " First of all, I feel useful and this is something very important to me. I perform a wide variety of tasks, which allows me to discover all the real estate professions and to have a global vision. I still have a lot to learn and I don't really know what I will do tomorrow. It's a question I've been asking myself for a few weeks now, but I want to give myself some time to decide on my future. I may stay in banking, or I may try to work for a real estate developer. At 22 years old, it's not easy to see the long term path, so for the moment my priority is to gather as much experience as possible… ".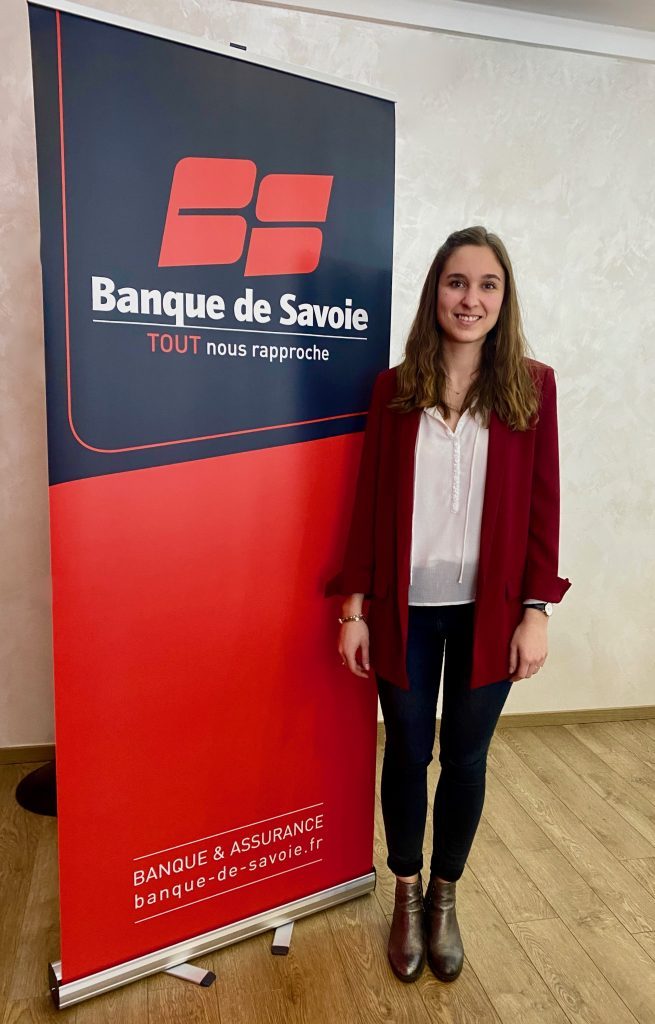 Updated 13 July 2022