What is our mission at INSEEC MSc?
The INSEEC MSc are a 1 or 2 year post-bachelor degree program from INSEEC, a private management school belonging to the OMNES Education group. All our training courses are certified by the State and registered with the RNCP (diploma BAC+5).*
The professionalization and specialization of our training programs, all of which can be completed on a work-study basis, are the keys to our students' professional success.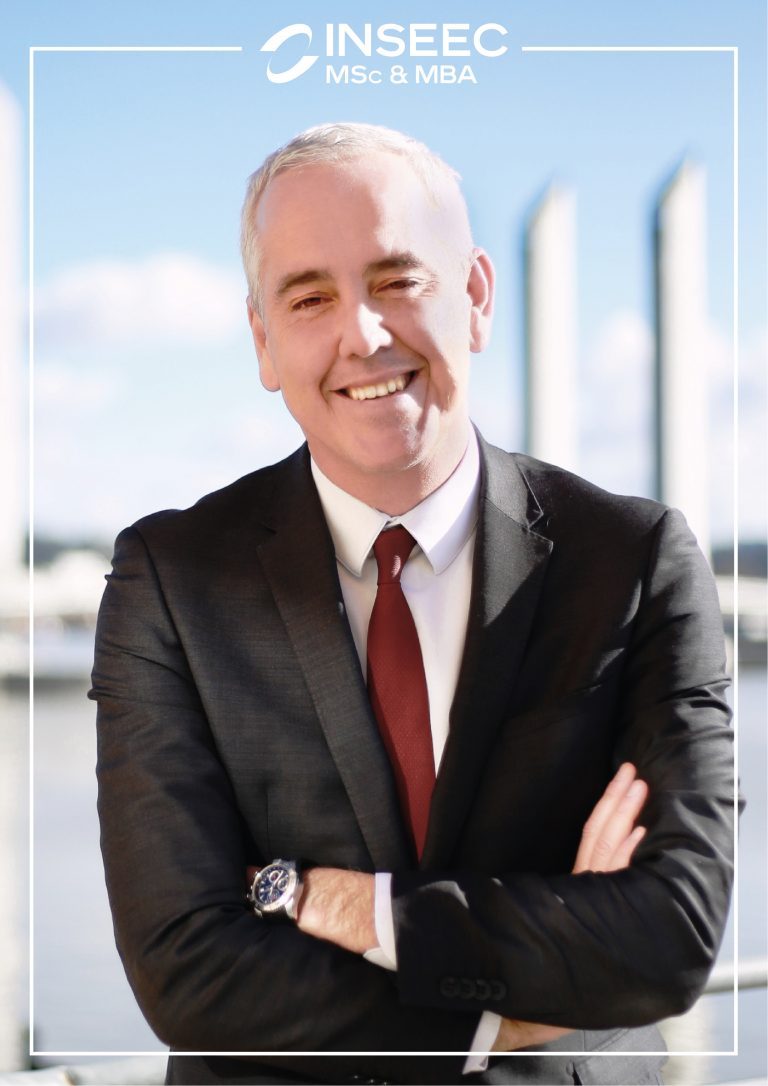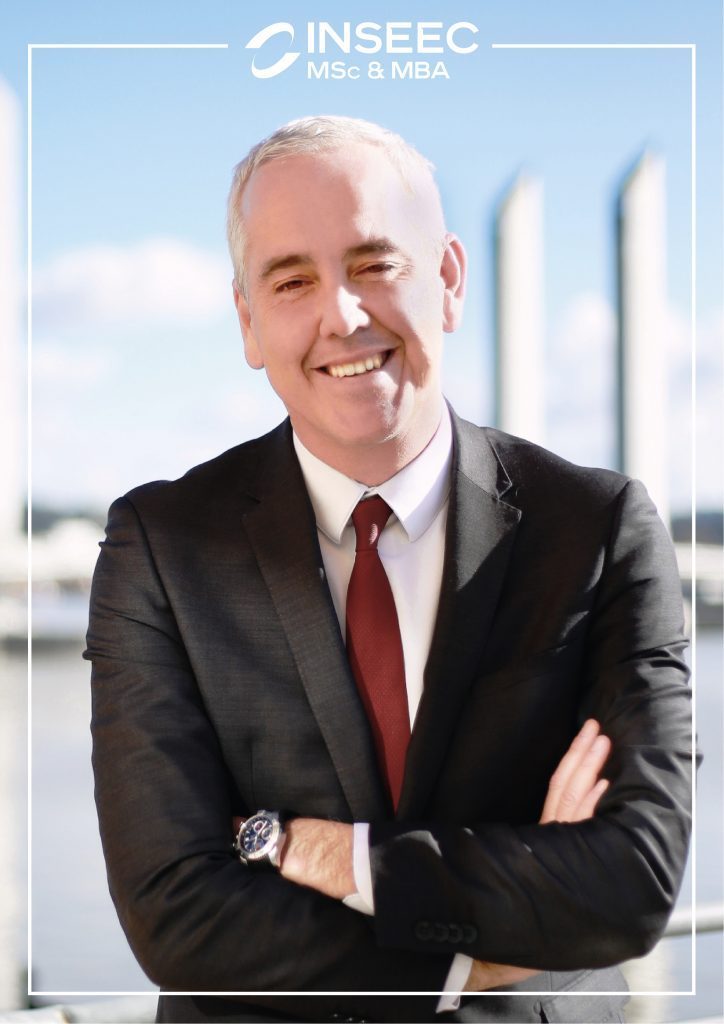 The fundamental challenge of the INSEEC MSc is to train future professionals, directly operational in companies, in their field of specialization.
The work-study program is at the heart of our pedagogy, it establishes a win/win partnership between the student and the company, it is the key to our educational system and to the professional integration of our future graduates.
Laurent BERGERUC
Head of MSc France
Why choose the MSc program?
INSEEC's 40 specialized MSc programs are divided into 10 areas of expertise:
The INSEEC MSc programs are designed for students from various backgrounds (universities, engineering schools, business schools, bachelor's degrees) who wish to acquire specialized business skills. They are designed for students with four years of higher education (MSc 1st year) and/or five years of higher education (MSc 2nd year).
The Masters of Science closely follow the needs and evolutions of the market. A great deal of time is given over to professional experience thanks to a rhythm that allows students toalternate between school and company(internship, professionalization contract , apprenticeship or company creation).
The majority of the faculty is made up of business leaders, working executives or entrepreneurs, which provides students with a constantly updated education and the benefit of their professional network.
Students are brought to work on real company cases, through group work or real consulting missions, allowing strong relationships with companies.
Our MSc certifications at INSEEC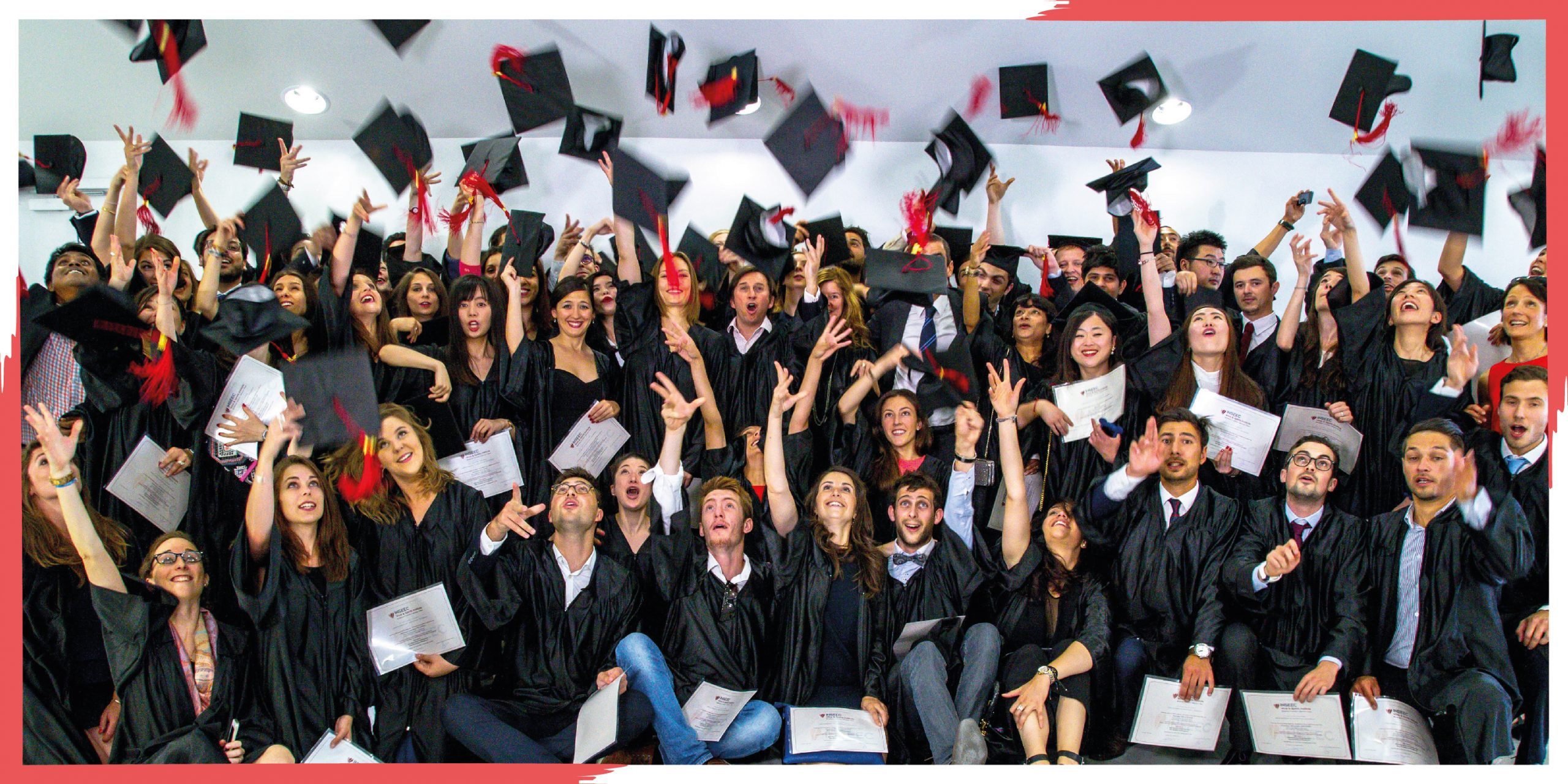 All the 2nd year MSc specializations are certified by the State (FRANCE COMPÉTENCES) and deliver a level 7 professional title (EU) registered in the RNCP (Répertoire National des Certifications Professionnelles) BAC+5.
In November 2020, our school obtained the Qualiopi quality certification for 4 years after an audit by AFNOR Certification. Qualiopi attests to the quality of the processes put in place by INSEEC MSc and makes our training offer more visible to students.
Find here the list of our RNCP titles and Qualiopi certification.
What is the list of courses offered at INSEEC MSc ?
To help you in your choice of specialization, do not hesitate to consult the job opportunities page, with a presentation of job descriptions.
---
More information on the MSC courses at INSEEC
On which campuses are the INSEEC MSc present?
Are multiple entries possible?
Two entries are available each year:
September/October
February/March (depending on the campus and course chosen)
The start dates vary depending on the campus and course selected.
How to apply to INSEEC MSc ?
Only holders of at least a BAC+3 can apply for the MSc. More information on the admissions procedures page .
Are the training courses available in alternation?
All our training courses can be carried out on a sandwich course (professionalization contract or apprenticeship contract) or on a sandwich course. Do not hesitate to consult our dedicated pages for more detailed information.
What is the pace of our training?
Because each field of activity is unique, our different alternating school/enterprise rhythms have been defined in accordance with the needs and planning constraints of the sectors.
Thus, INSEEC business school offers 4 types of alternating rhythms:
The pace 3 days / 2 days:
A part-time semester: 3 days per week at school and 2 to 3 days in a company
One semester of full time work experience
The pace 1 week / 3 weeks:
1 week of training
3 weeks in a company.
The pace 1 week / 2 weeks:
1 week of training
2 weeks in a company.
The accounting calendar:
A rhythm based on the activity rush and the closing of the fiscal and accounting year for audit and management control training.
These rhythms vary depending on the program and level of study chosen. Do not hesitate to contact the admissions department of the relevant campus for more information.
What are the training fees?
The rates for initial training (self-financing) and continuing education (external financing such as work-study, CPF, etc.) can be found on the presentation sheets for all our courses(see list of courses above).
Updated 26 September 2023