The MSc Communication, Advertising and Digital Strategy course
" Le Master of Science Communication, Publicité & Stratégie Digitale a réussi le dosage entre formation généraliste (en réponse à des étudiants ayant des profils très différents) et enseignements techniques avec une forte spécialisation.
Indeed, as the communication professions are by nature very diverse, our teaching approach is based on global and corporate communication and visual communication engineering. Our objective is to train profiles as diverse as those of an advertising agency account manager, an advertising manager, an external/internal communications manager, etc.
A large proportion of the teachers come from communication agencies or are employed by advertisers. In addition to these, there are research teachers who provide more theoretical thinking and help students to register their This approach is part of an overall communication strategy."
The Program Director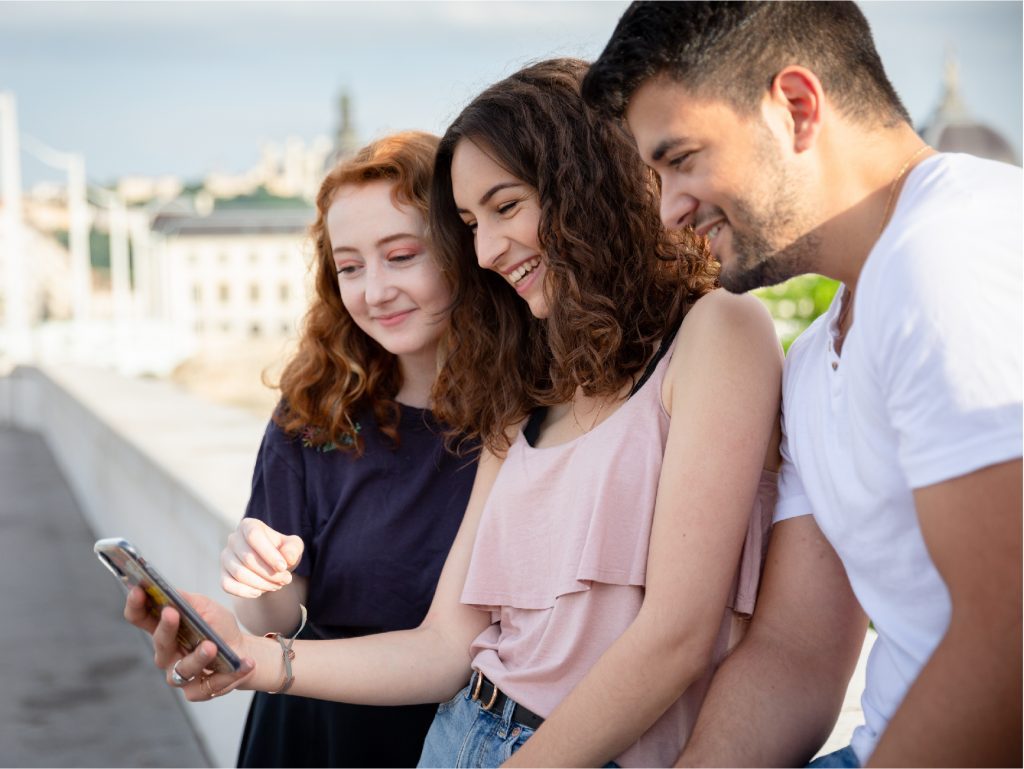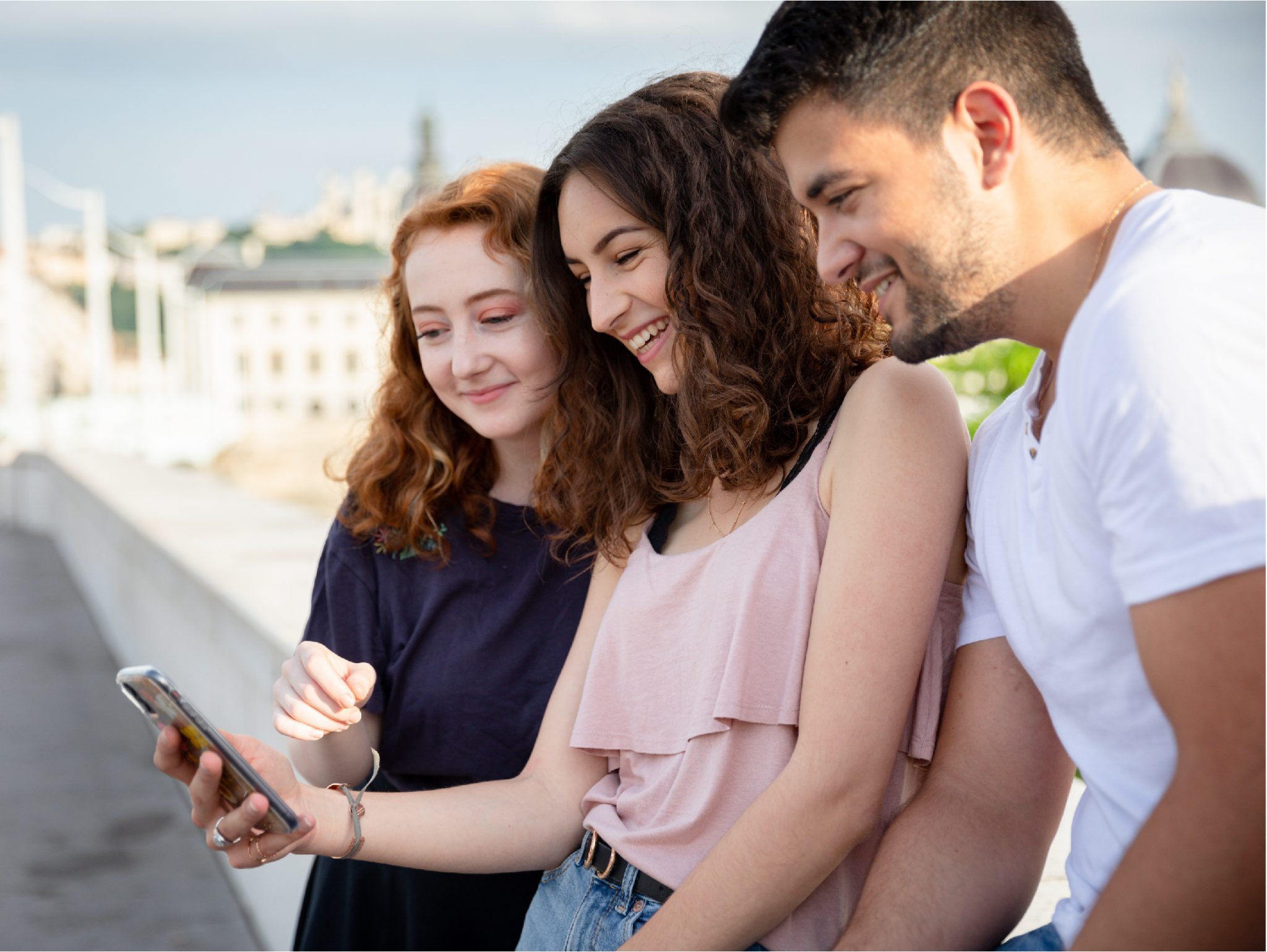 A diploma in 1 or 2 years to become an expert in communication
Holders of a BAC+3 can apply for thefirstyear of the MSc, and holders of a BAC+4 can apply directly for the second year.
This program meets the various needs of an increasingly demanding and fast-moving market, which tends to recruit increasingly versatile profiles. It allows us to offer our students positions as both generalists in advertising communications and more technical profiles in media or advertising agencies. This Master's degree course is intended to be generalist in terms of the profile of the students who enter it (literary, legal, economic, linguistic, marketing, etc.) but also very specific in terms of a market that has become highly segmented over the last 15 years.
You want to know more about the program MSc Communication, Advertising & Digital Strategy ?
Sign up for an Open House!
The Courses
The courses listed below are examples only and may vary slightly depending on the campus. The content of the courses is adapted each year to market developments and is updated before the start of each new school year.
Les cours de 1ère année
PROFESSIONAL METHODS AND PRACTICES – 1ST YEAR
Business Game
The business game is played using a business simulator. Groups of students are responsible for running a business in real time. All major business functions are covered. Students will make decisions to maximize the profitability of the business.
Ateliers techniques professionnels et Management Personnel
CV writing, recruitment interview techniques for the search for an internship, professional project management, team management and meeting management.
Negotiation techniques, transactional analysis and NLP, speaking and stage fright management, management and leadership techniques (PRADITUS).
Skills assessment, coaching, digitization of the CV and job search techniques at national and international level, preparation for the defence of the applied research thesis.
Conférences Métiers
Presentation of the professions in the sector by professionals.
CROSS-CUTTING AND FUNDAMENTAL COURSES
Gestion budgétaire et Tableaux de Bord
The objective is to acquire key skills in terms of budget management and reporting. The focus will be on budget architecture, with the implementation of summary documents, project management control and its link with budget management, and the creation and steering of performance indicators.
Business Plan et Création d'entreprise
The objective of this module is to learn how to draw up a business plan: Designing a costed project for the creation or development of a company.
Several steps are covered: feasibility study, market targeting, opportunities and risks, strengths and weaknesses, communication, financing plan and profitability.
Stratégie d'entreprise
A precise methodology for analyzing customer needs, market structure and competitor dynamics to identify opportunities and threats in the environment is presented.
Négociation
This seminar focuses on a negotiation in a national and international context.
In particular, it will be necessary to take into account the cultural dimension and define its impact in an international negotiation. The national negotiation will focus on the sales process through role playing.
Anglais
To perfect English language comprehension and communication skills in a wider context than just business English. Students are required to take the TOEIC test.
Informatique de Gestion
This module aims to deepen students' skills in IT to meet the needs of companies in terms of budgetary or commercial monitoring, project management, personnel management and communication: Excel, Word, Powerpoint, teamwork tools, business software.
It aims to be efficient with office automation tools, identify and correct errors quickly, customize existing tools or create your own tools.
Business game
The business game is played using a business simulator. Groups of students are responsible for running a business in real time. All major business functions are covered. Students will make decisions to maximize the profitability of the business.
Business Skills
What makes a successful business person?
Internal and external communication skill; managing your priorities and deadlines; organization and time management skills; how to be a great listener, writer and speaker; effective sales techniques; effective group dynamics and project management skills; understanding international business culture.
SPECIALIZED COURSES
Communication RP agence média
Understand the specificities of press and public relations in a communication strategy.
Know the role of media agencies: advice, choice of media and supports…
Marketing stratégique
Outline and describe each of the major components of an effective distribution strategy. Identify the various categories of distribution channels and understand the factors that influence channel selection.
Understand the role of channel intermediaries and their relationships (channel conflict…).
Analyze and understand the elements influencing strategic decisions in the context of a new product launch, new market penetration, or changes in the competition. Master the tools of market analysis (demand, competition, products, environment).
Understand consumer behaviour (qualitative and quantitative studies, introduction to panels), as well as the main factors influencing purchases (reference groups), in order to define an efficient product positioning.
Communication de produit et communication de marque
Understand the specificities of product and brand communication.
Knowing how to identify the techniques of brand discourse and brand identity through the signs issued by the company.
Know how to define a communication strategy in line with the marketing strategy.
Designing a communication plan adapted to the company's strategy, the brand's positioning, according to current events and the competitive environment.
Propose a coherent media plan according to the communication plan and budget.
Produce brand content.
Droit appliqué à la communication
Legal approach of the company: positioning of the company in the legal environment; the legal systems of the various corporate forms of the company (SARL, SA, SCS, SCA, SAS and SNC).
Image rights. Right on the net. Law applied to internet business.
International advertising
Mastering consumer and distributor panels.
Effective marketing communication is essential for creating and maintaining a competitive difference.
In today's environment, that means using an array of communication tools: mass media advertising, publicity/PR, direct marketing, sales promotion and interactive marketing.
The purpose of this class is to understand the underlying principles of an effective international communication program, so that you will be able to design an advertising strategy and evaluate its implementation.
Communication digitale
Define and implement a digital communication strategy to optimize interactions between different channels (advertising, blog, advert gaming, social networks, content sharing…).
Implementing digital solutions that are integrated into global communication and generate value.
Processus de création publicitaire et logiciels PAO
Introduction to advertising design.
Understanding of the constraints of the various participants in the graphic chain.
Learn the fundamentals of Photoshop and Illustrator to produce advertising content.
Application on real projects and case studies.
Les cours de 2ème année
PROFESSIONAL METHODS AND PRACTICES– 2ND YEAR
Business english
Ateliers techniques professionnels et management personnel
CV writing, recruitment interview techniques for the search for an internship, professional project management, team management and meeting management.
Negotiation techniques, transactional analysis and NLP, speaking and stage fright management, management and leadership techniques (PRADITUS)
Skills assessment, coaching, digitization of the CV and job search techniques at national and international level, preparation for the defence of the applied research thesis.
LinkedIn workshops.
Outils de gestion informatisée
Software (Excel, Word, VBA, professional software).
Conférences métiers
Presentation of the professions in the sector by professionals.
ADVERTISING STRATEGIES
Stratégies et création publicitaire
Understand the different strategies of the company in order to carry out coherent and efficient communication plans.
Know how to judge and evaluate an advertising creation based on the elements of the advertiser's brief…
Acquire the methodology to develop, negotiate and manage your communication budget.
Mastering the different negotiation levers.
Relations presse et relations publiques
Understand the strategic and practical approach to PR. Integrate and perform a press relations strategy on a daily basis. Press relations measurement and major trends. Knowledge of the actors and professions in PR.
Communication online
Define the role of the Internet in the communication strategy.
Internet as a media, commercial space, advertising support, and relational marketing tool. Identification of the players in the web advertising market.
The e-shopper: behaviour and motivation.
Online promotion and events, e-mailing, sponsored links, online advertising, affiliation, partnerships, viral marketing.
Managing interactive communication: referencing, content management, measurement tools.
Études et recherches marketing appliquées à la communication
To know the current consumer trends in order to better define the communication targets.
Knowing how to decipher the signs emitted by the company. Research overview, data collection and organization, market research development, recording devices, testing and post-testing.
Méthodologie de la recommandation d'agence
Based on the knowledge of the main categories of people involved in a communication agency (strategists, creatives, buyers, producers, lawyers, marketers, sales people, etc.), know how to read and respond to a brief.
Master the elements of the agency recommendation.
International advertising
This course involves three main areas of study: the international advertising environment and its global players (advertisers, investments, agency networks, media, regulatory and consumer organizations; major international trends in marketing communications; international advertising strategies, levels of standardization/adaptation in a disparate but fast converging global context.
Média-planning et stratégie des moyens
Know how to establish an efficient and economical media plan, thanks to a precise knowledge of the different media.
Planning stratégique
The missions of the media planner are to give visibility to the advertiser, to plan the various advertising passages according to the relevance of the supports and the budgetary constraints. From taking charge of the brief to negotiating with advertising agencies, the missions are both technical and commercial.
Politique de référencement
To give the keys to understand the stakes of SEO. Managing your online presence becomes a real communication and growth lever for your company.
To know the levers of natural referencing, to know how to diagnose the strengths and weaknesses of a site from the point of view of SEO, to be able to implement the principal factors of optimization of the SEO visibility.
CORPORATE AND SOCIAL MEDIA COMMUNICATION
Storytelling transmédia
Approach to transmedia storytelling as a means of communication. Knowledge of the ARG (Alternate Reality Game) as the main form of transmedia storytelling.
Analysis and design of an ARG.
Communication évènementielle
Study and application of marketing and communication fundamentals dedicated to events.
Knowing where events fit into a marketing strategy, and in relation to other communication techniques (internal / external communication, corporate / product communication, online / offline, etc.).
Creation, management, organization and promotion of events to strengthen image, build customer loyalty and increase sales.
Management et communication de crise
Identify and study all the vectors inherent and extrinsic to the company that could trigger a crisis.
Establish an effective and efficient organization to manage and overcome the crisis.
Develop an optimal crisis communication strategy. Learn to master media communication in sensitive times.
Communication corporate et communication sociale
Context, actors and organization of corporate communication, sustainable development and business ethics. Recruitment communication. Public communication and political communication.
The institutional communication plan, targets and means. Problems of social communication. Develop an internal communication plan. Practical applications and case studies.
Corporate social média
Increase the notoriety of a company thanks to social networks. Maintain a community, create a link with its consumers. Identify the influencers in a market. Optimize, harmonize and streamline the company's voice on social networks.
Transition digitale
Companies are subject to economic, ecological and digital transformations. The latter is part of a broader scheme of adaptation and support of the company to its environment, its customers and future consumers as well as to a paradigm shift in consumer behaviour. This module aims to give the keys to a successful digital transition.
VISUAL COMMUNICATION ENGINEERING
Identité visuelle et charte graphique
Creation of a visual identity charter based on the company's needs. Logotype and company signage. Understanding of the graphic specificities of the different internal and external communication media. Display, press advertising. Company newspapers, commercial and institutional brochures.
Connaissance de la fabrication d'une oeuvre audiovisuelle
Production (fiction, advertising, corporate video…).
Photo and video shooting techniques. Post-production (film and video). Mastery of video editing software. Direction photo shoot.
Connaissance de la fabrication d'un support de communication
Knowledge and understanding of the graphic chain.
Design and creation (mock-ups, railroads, etc.); the different stages in the production of a printed document.
Techniques de communication intégrée appliquées au packaging
Packaging as a communication tool. Analysis, study of the strong and weak points of a pack.
Development of a packaging brief. Design of packaging taking into account technical and legal constraints.
Design graphique et logiciels professionnels
Adobe Creative Cloud (Photoshop, Illustrator) Website design software (CMS).
Multimedia project management: understanding and mastering the techniques of project management in an agency.
---
2 start dates per year and varying study rhythms
There are two openings per year, in February/March and September/October. To check the opening of each intake, contact the admissions department directly.
The pace of the course may differ from campus to campus and depending on whether the course is carried out under an internship agreement (initial) or a professionalization/apprenticeship contract (continuing).
The work-study contract must be signed for a period of 12 months (MSc 2), 24 months (MSc1 + MSc 2) or 18 months for the staggered start of March (continuation of studies in MSc2).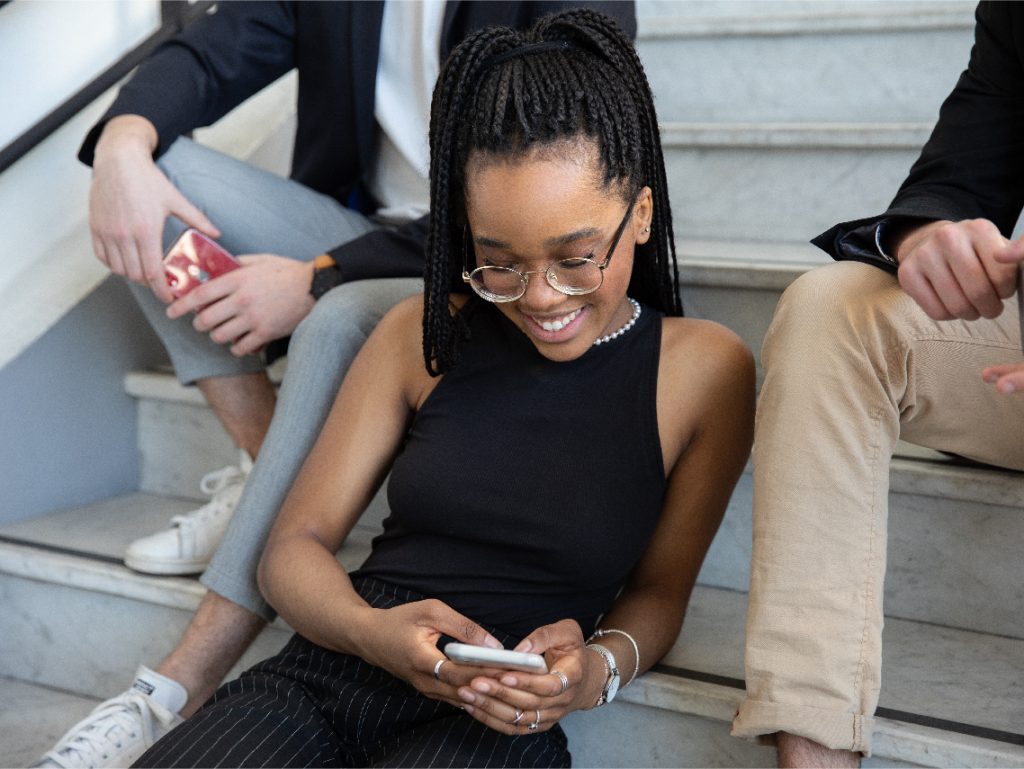 Career opportunities after an MSc 2 Communication, Advertising and Digital Strategy
Head of Communications
Press Officer
Marketing Research Officer
Internal Communications Officer
Digital communication project manager
Advertising Manager
Buyer of advertising space
Brand Manager
What business skills are developed?
Define the communication and digital marketing strategy
Implement communication and digital marketing actions
Coordinate relations with service providers and partners
Managing a communications team
This program delivers the professional certification of " Manager of Communication and Digital Marketing" level 7 (EU), code NSF 320, delivered by Inseec MSc & MBA (CEESO, CEERA, CEFAS, MBA INSTITUTE), registered under number 34577 in the RNCP (National Directory of Professional Certifications).
For more details, please consult the online repository: https: //www.francecompetences.fr/recherche/rncp/34577
The certification is issued by capitalization of the totality of the blocks of competences. Cach competency in a block must be validated to validate the block of competencies. Partial validation of a block is not possible.
The VAE
This certification is accessible through the Validation of Acquired Experience.
The Validation of Acquired Experience (VAE) – INSEEC
What are the teaching methods?
Teaching methods
Lectures and interactive courses
Situational exercises through collective or individual case studies carried out by the students
Conferences, seminars and educational visits
Evaluation methods
Individual or group case studies
Individual and group oral presentations
Individual and group files
Methods and tools
The evaluation methods are face-to-face, in the form of continuous assessment or final exams in the form of mid-term exams.
Disability
The OMNES Education Group pays particular attention to the societal environment, including the disability dimension. Indeed, we believe that students with disabilities should not have any problems in pursuing their studies and starting a professional career. We accompany them to facilitate their access to the premises, offer them personalized advice as well as adapted accommodations throughout their school career.

Accessibility of premises: all our campuses are accessible to people with disabilities.
To learn more about the OMNES Education Group's disability policy, click here.

Contacts for disability referents by campus:
Bordeaux : Anne-Sophie SCHENKELS – asschenkels@inseec.com
Lyon : Mylène BESTOSO – mbestoso@inseec.com
Paris : Priscila SELVA – pselva@inseec.com
Chambéry : Clément BERTACCO – cbertacco@inseec.com
What is the 2022/2023 tuition to enter the program?
Initial training:
Entry in MSc1 : 9 550 €.
Entry in MSc 2 after M1: 10 050 €.
Direct entry in MSc2 : 11 450 €.
Continuing education (sandwich course) :
Training 24 months : 20 800 € HT
Direct entry in MSc2 : 11 950 € HT
VAE/VAP :
VAE : 4 200 € HT
VAP : 850 € HT
International Student Pack: Mandatory fee of 490€ for exclusive support services for international students.
What kind of financial aid is available?
INSEEC offers several financial aid schemes:
les chiffres clés de la formation en MSc Communication, Publicité et Stratégie Digitale
82%
Taux de satisfaction global par rapport à la formation – Promo 2019
99%
Taux de réussite – Promo 2019
83%
Taux d'employabilité – Promo 2019
70%
Taux de CDI à 6 mois – Promo 2019
Updated 30 August 2022