International academic agreements to become a citizen of the world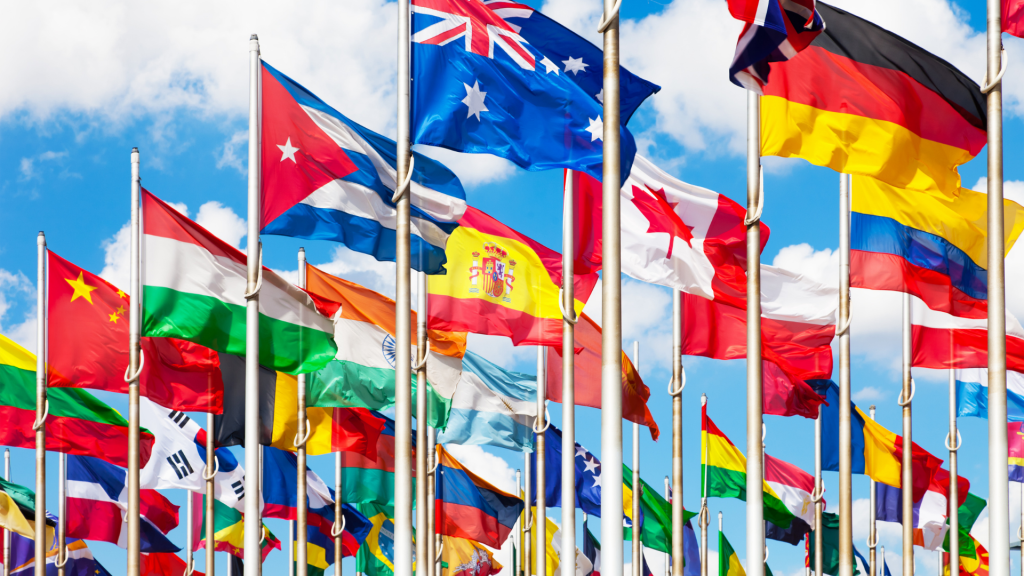 Immerse yourself in a new culture, travel to new horizons, perfect your language skills and become a citizen of the world, these are the key words of the highlights of our international curriculum that will enable students to become the best managers of tomorrow.
INSEEC has set up international agreements throughout the world to develop the mobility of our students and teachers in addition to double and triple degrees. Enough to make you travel to the four corners of the world!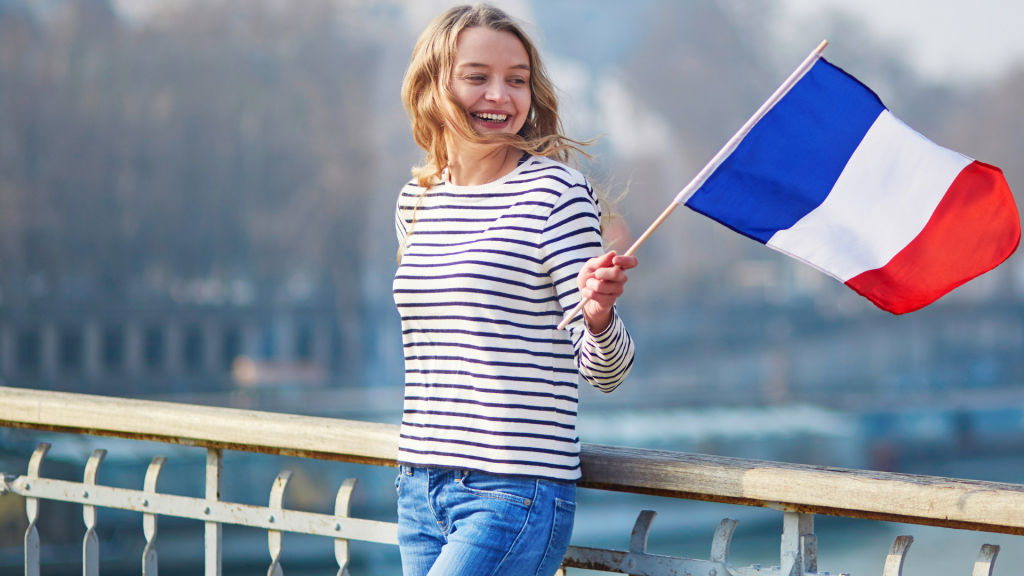 INCOMING STUDENTS – BBA INSEEC
Are you an international student interested in joining INSEEC Family for an academic exchange?
An international dimension at INSEEC BBA
6 possible departures in 4 years with INSEEC BBA
The international dimension is at the very heart of the INSEEC BBA's pedagogical project.
A first departure is possible from the 2nd year of the program to join the INSEEC BBA campuses abroad (London, Bacelona, Munich, Monaco).
In 3rd year, all students in the program spend a semester or academic year at a partner university. Thanks to its accreditation for the ERASMUS + program and the agreements signed by the school, INSEEC BBA offers an average of 170 exchange agreements worldwide.
This departure is the result of discussions between the student and the school management from the 2nd year onwards. Selection criteria such as the general academic level achieved by the student at this stage of their studies, the TOEFL score obtained, but also real motivation and suitability for the student's project are taken into account in the decision to choose their university.
Students selected to spend a full year abroad can in some cases obtain a double or triple degree.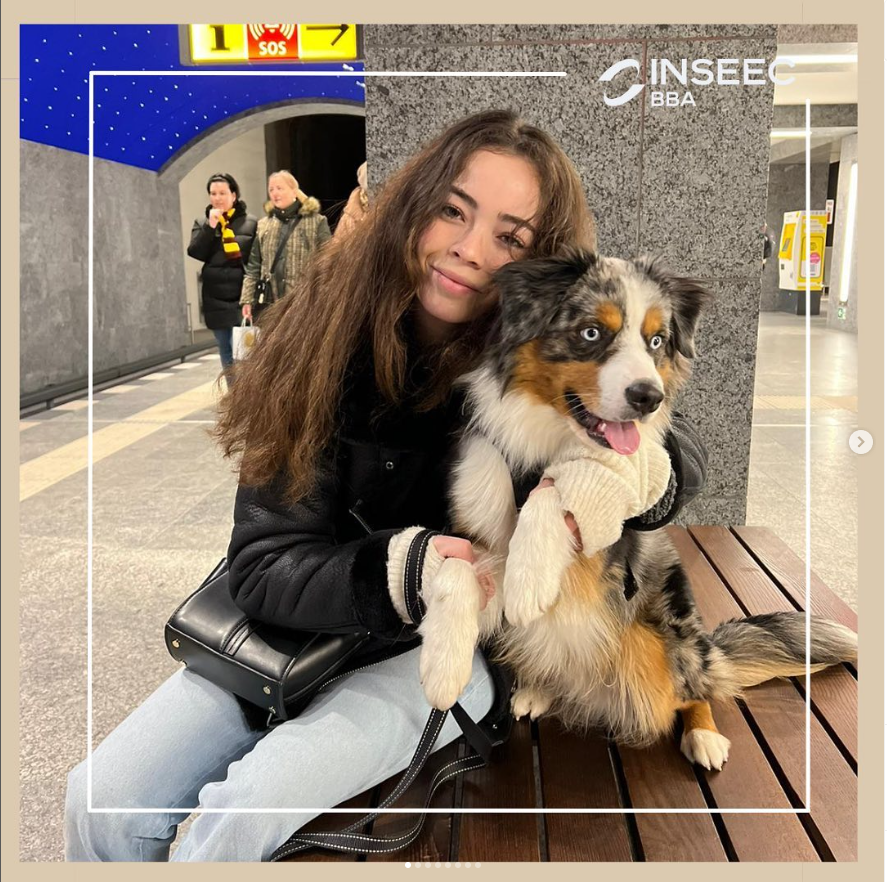 ATLANTIS program: 2 years, 3 countries, 3 diplomas.
Hej Hej,
My name is Marie, I'm 22 and I'm currently in my 3rd year at the INSEEC BBA, in the Atlantis program!✨
So the first stage of my journey begins in Sweden, where I've been living off-campus in a typical Swedish cottage since January. There are many ways to enrich your experience in the program, and every opportunity is a good one! For my part, I drove 5 days to get to Sweden from Lyon, nearly 2000 km. Thanks to this trip, I was able to cross 5 countries and discover small towns along the way. It also gave me time to assimilate the move. 🇸🇪
With this program, anything is possible! I also went with my dog, Apache, who keeps me company here and enjoys the snow as much as I do. Even though it's never lonely here, I appreciate being able to enjoy nature with him because it forces me to discover new places all the time.🐶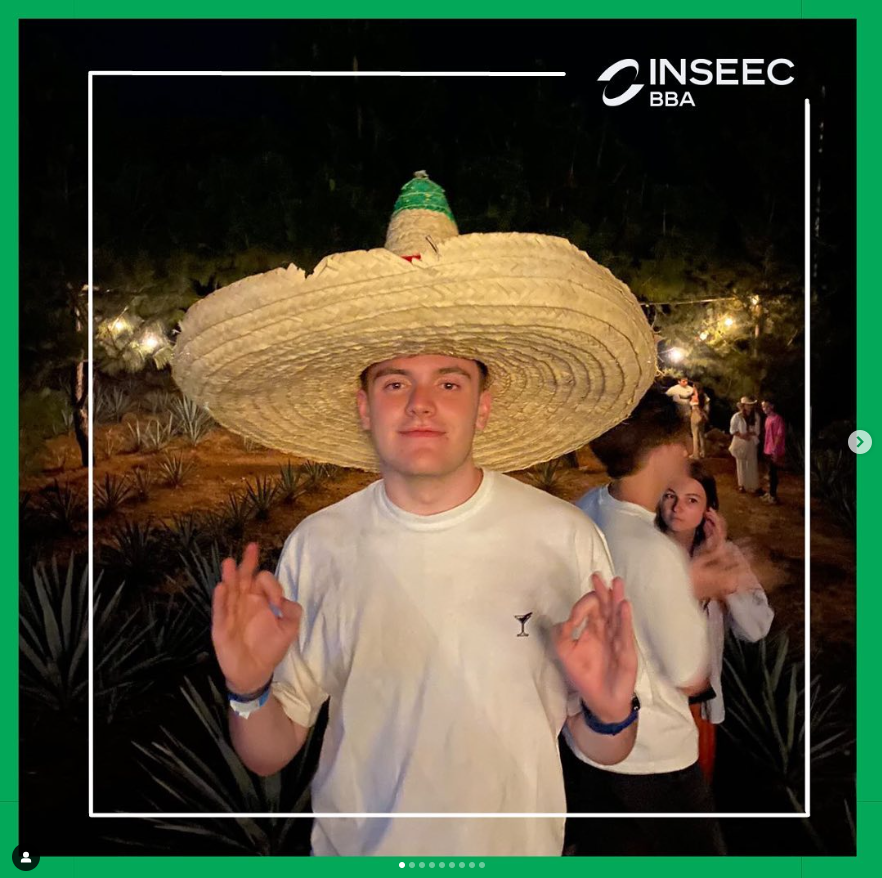 1 academic semester in Guadalajara, Mexico
Hello! 👋
I'm @thibaut.bnr I'm currently in my 3rd year of the INSEEC Lyon BBA and I'm doing my 3rd year SEMAC (academic semester abroad) in Mexico, in Guadalajara 🇲🇽
For this semester I decided to join TEC de Monterrey 🎓, which is ranked Mexico's 1st private school.
What's on the agenda? Courses in international business, entrepreneurship, finance and marketing, in English 🇬🇧 and Spanish 🇪🇸
The campus is the place of your dreams, tennis courts, gym, soccer fields, basketball, volleyball (and I'm sure I'm forgetting) ⚽️🏀🎾.
As for Mexican life, the locals are extremely friendly and welcoming. Guadalajara in a nutshell: a magnificent historic center, lots of international students, hundreds of activities to do (hiking, waterfalls, go-karting, bars, nightclubs…) 🪩⛰️🏝️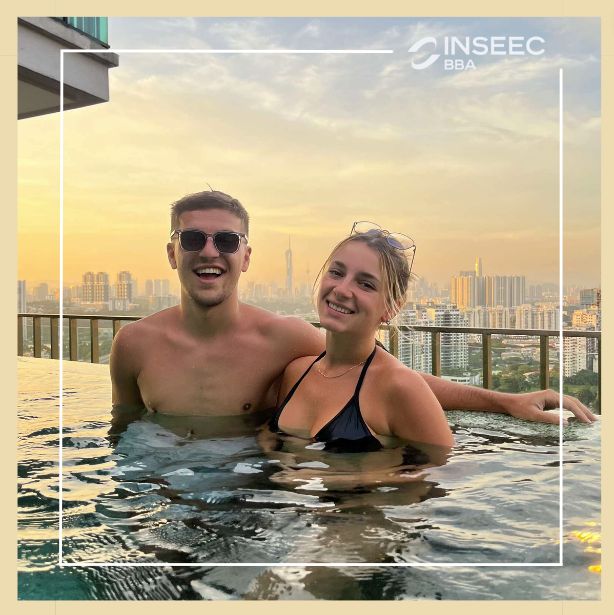 1 academic semester in Malaysia
Hey everyone, it's Flavie and Noé. We're 3rd year students at INSEEC BBA! 🌍 We're so excited to tell you about our crazy adventure during our semester at Taylor's University in Malaysia! 🇲🇾 Fasten your seatbelts, here we go! 🚀
As soon as we set foot there, we were greeted with smiles from all over the world! 😄 English classes were learning treasures 🔥🌎
But wait, it gets even crazier! We didn't just work our brains, we worked our feet too! 🏃‍♂️💨 From the bustling streets of Kuala Lumpur to the sandy beaches of Thailand, Bali and the Maldives, we've had our fill of adventure and discovery in the sun! ☀️🏖️
The must-have is the international friends we've made. 🌟 We shared some incredible moments! 💃🕺🎉 At every corner, a new story, a new perspective, and a ton of laughs! 😂
All in all, this semester at Taylor's University has been an explosion of discovery, laughter and friendship. 🎉🤗 This experience will remain forever engraved in our memories, propelling us towards new exciting adventures in the four corners of the globe! 🌏✈️ 💪🌟
An international dimension at INSEEC Grande École
All INSEEC Grande École students spend 2 months on the London campus in 1st year (L3). In 2nd year (M1), they spend an academic semester at one of our 158 partner universities abroad, or at one of our 3 foreign sites (London, Barcelona, Munich). They can also opt for one of 7 double or triple degrees in M2. (Internal links to London, Barcelona and Munich and to double degrees)
INSEEC Grande École offers students the chance to discover the world in one of our 158 partner universities, and to gain significant and rewarding experience abroad through a number of mobility programs.
Témoignage de Jingyi Hou
Etudiante chinoise en échange à Paris
Témoignage de Lucas
En échange académique à Séoul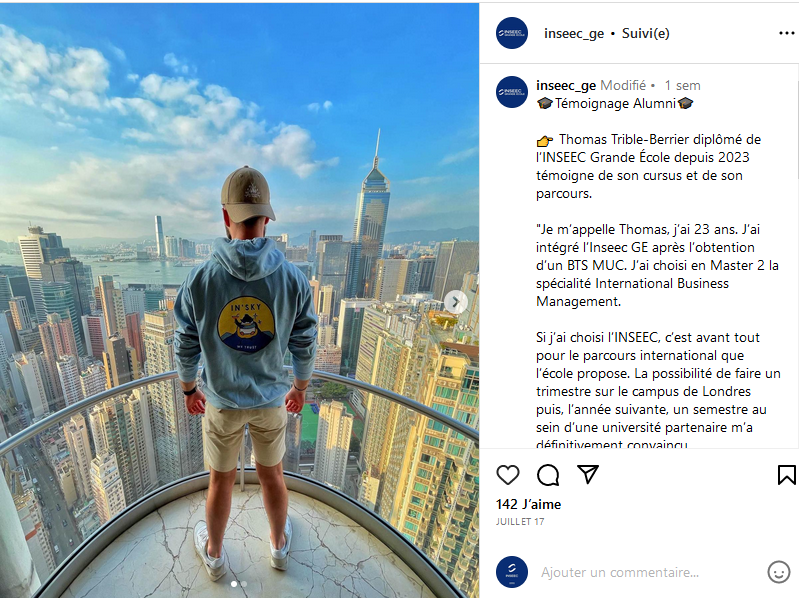 Je retiens principalement mon échange universitaire à Hong Kong au sein de la Hang Seng University. Cela m'a permis de découvrir une culture totalement différente de la nôtre et une ville juste incroyable.
An international dimension at the INSEEC Bachelor
Maxime CLAIRAY and Quentin JOLY
on academic exchange at
Lahti University of Applied Sciences, Finland
Alyssa BEL and Théo BOGEAT
on academic exchange at
Budapest Business School, Hungary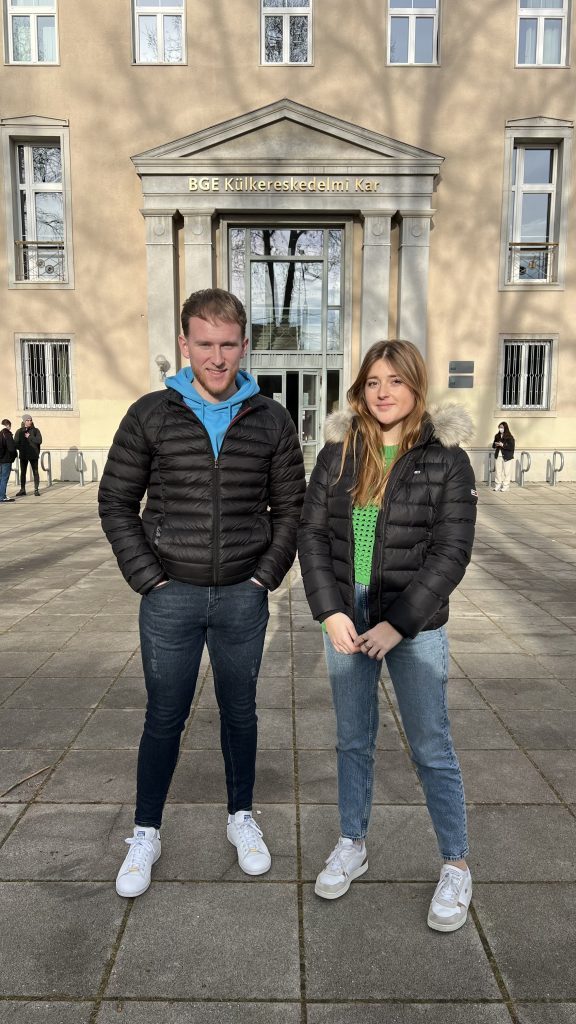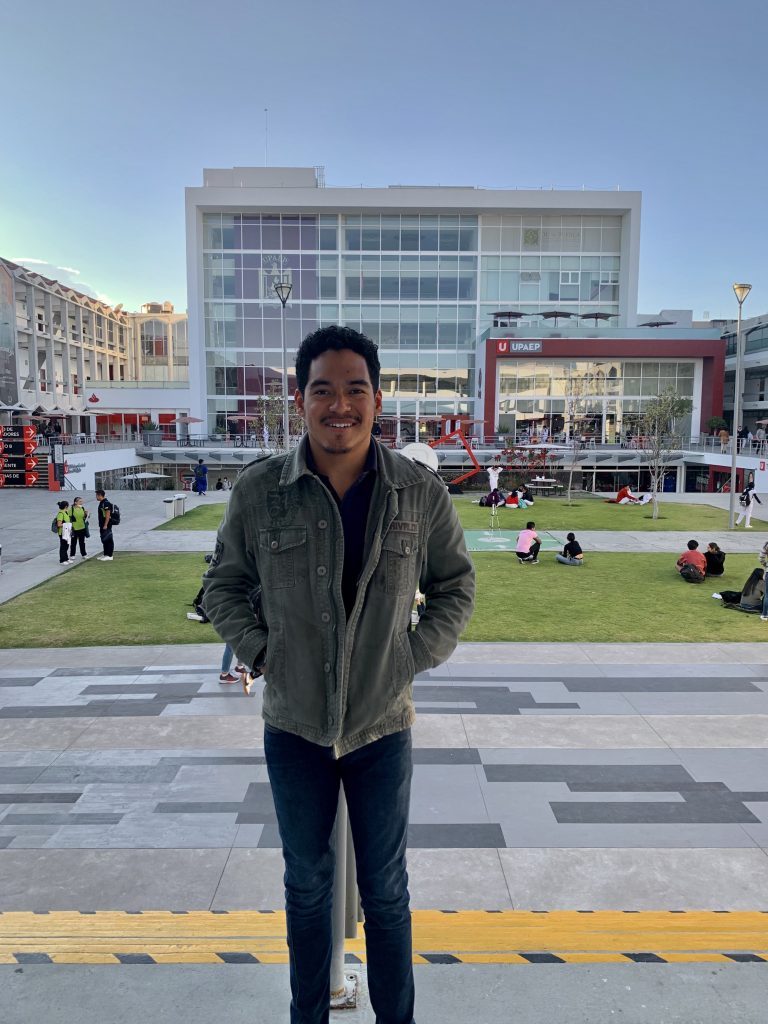 Santiago EXCOFFIER
on academic exchange at
UPAEP, Puebla Mexico
Discover our partner universities by program
How to finance your trip abroad?
The Erasmus + grant is made for that!
How to go abroad via a double or triple degree?
Find here the details on our dedicated page:
Updated 9 August 2023