Whether it's an agency or an advertiser, digital marketing skills are increasingly in demand. Becoming an expert in digital marketing requires above all a solid marketing and commercial background.
Edouard Bourbon
Programme Director – Paris Campus
The programme MSc Marketing Digital & E-business
Our Master in Digital Marketing is aimed at students who have obtained their diploma in bac+3 (equivalent to a bachelor's degree) and who now wish to continue their studies in bac+4 and bac+5.
With this training, you will be able to specialize further in the world of digital and e-marketing and thus become a true expert in your sector of activity.
Nevertheless, digital marketing jobs are becoming more and more specialized. In order for a brand to gain visibility and notoriety, the "marketer" must demonstrate creativity while knowing how to develop technical skills that will enable him to win over and retain new customers. Companies expect well-trained employees who are aware of the notion of return on investment. By definition, everything becomes more measurable and therefore all marketing actions can be optimized.
The MSc Digital Marketing & E-business meets specific market expectations. The emphasis is on expertise in both organic and paid levers. The program aims to train future employees in business techniques while developing a critical mindset about future technological developments.
Edouard Bourbon – Programme Director – Paris Campus / Profil LinkedIn
What is "e-marketing" and what are its challenges?
E-marketing is one of the fields of marketing. It corresponds to the strategies used by online merchants (e-commerce) to develop their business and improve their online sales.
The objective is to raise awareness and reach consumers using new communication technologies such as :
websites,
social networks,
e-mailing,
the video,
online studies,
or online surveys
It includes several steps that can be grouped into 4 categories:
The implementation of an acquisition strategy to generate qualified traffic on its website and thus attract potential customers;
Generating qualified traffic via various operational marketing techniques (SEO, advertising viaGoogle or social networks, content creation, video, e-mailing, affiliation …)
Audience analysis (traffic and customer journey analysis, sales and conversion tunnel analysis for optimization)
Loyalty (interacting with customers in order to keep them loyal)
With the rise and importance of digital today, e-marketing has become an indispensable discipline in the business world!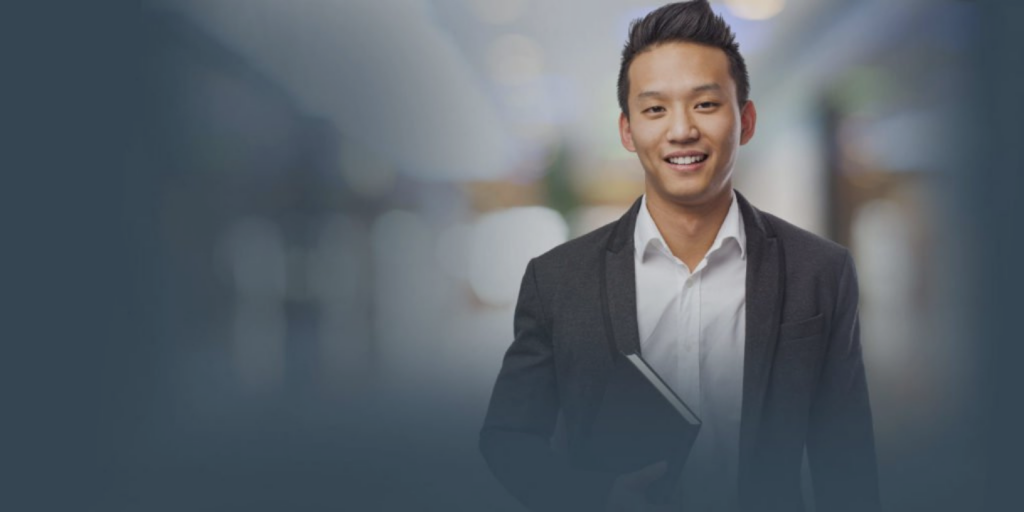 A diploma in 1 or 2 year(s) to become an expert in digital marketing
Holders of a 3-year bachelor degree can apply for the first year of the MSc, and holders of a 4-year bachelor degree can apply directly for the second year of the MSc.
Admission requirements
To apply for our Master's degree in digital marketing, you must have obtained your bachelor 's degree (bac+3).
Then go to our "MSc Admissions Procedures" page.
Submit your application online and fill in your personal information and documents step by step. Count on 70€ of file fees.
Please note that the closing date for applications is one month before the start of the school year, subject to availability of places and depending on the campus.
Your application will take into account: the academic quality of your schooling, the relevance of your career plan, the quality of your arguments, the diversity of your work experience (student jobs, internships, etc.) and your language skills.
The response time is approximately 10 days. You will then receive an email of refusal or declaration of eligibility.
If the candidate is accepted, he or she will be invited to an individual interview test. The purpose of these tests is to assess the candidate's motivation and knowledge of the targeted professional sector.
For more information, please contact us.
This 1 or 2 year course aims to :
Define and implement a digital marketing strategy: know the relevance of each lever (organic and paid) and know how to implement them in the context of an acquisition and/or loyalty objective
Manage a marketing budget and optimize it according to precise business objectives
Manage and coordinate data-driven campaigns based on the collection and use of data
Manage a web or mobile project within an agency or an advertiser: know how to collaborate with different business functions in the context of setting up projects or responding to specific marketing issues
Mastering reporting methodologies, measuring results and performance in order to optimize them
Do you want to know more about the programme MSc Marketing Digital & E-business ?
Sign up for an Open Day!
Courses
The courses listed below are examples only and may vary slightly depending on the campus. The content of the courses is adapted each year to market developments and is updated before the start of each new school year.
First year courses
PROFESSIONAL METHODS AND PRACTICES – 1ST YEAR
Business Game
The business game is played using a business simulator. Groups of students are responsible for running a business in real time. All major business functions are covered. Students will make decisions to maximize the profitability of the business.
Workshops on professional techniques and personal development
CV writing, recruitment interview techniques for the search for an internship, professional project management, team management and meeting management.
Negotiation techniques, transactional analysis and NLP, speaking and stage fright management, management and leadership techniques (PRADITUS).
Skills assessment, coaching, digitalisation of the CV and job search techniques at national and international level, preparation for the oral presentation of the applied research thesis.
Business conferences
Presentation of the professions in the sector by professionals.
CORE AND FUNDAMENTAL COURSES
Budget management and financial dashboards
The objective is to acquire key skills in terms of budget management and reporting. The focus will be on budget architecture, with the implementation of summary documents, project management control and its link with budget management, and the creation and steering of performance indicators.
Business Plan & Business creation
The objective of this module is to learn how to draw up a business plan: Designing a costed project for the creation or development of a company.
Several steps are covered: feasibility study, market targeting, opportunities and risks, strengths and weaknesses, communication, financing plan and profitability.
Corporate strategy
A precise methodology for analyzing customer needs, market structure and competitor dynamics to identify opportunities and threats in the environment is presented.
Negotiation
This seminar focuses on a negotiation in a national and international context.
In particular, it will be necessary to take into account the cultural dimension and define its impact in an international negotiation. The national negotiation will focus on the sales process through role playing.
English
To perfect English language comprehension and communication skills in a wider context than just business English. Depending on the campus, students are required to take the TOEIC test.
Business software
This module aims to deepen students' skills in IT to meet the needs of companies in terms of budgetary or commercial monitoring, project management, personnel management and communication: Excel, Word, Powerpoint, teamwork tools, business software.
It aims to be efficient with office automation tools, identify and correct errors quickly, customize existing tools or create your own tools.
Business game
The business game is played using a business simulator. Groups of students are responsible for running a business in real time. All major business functions are covered. Students will make decisions to maximize the profitability of the business.
Business Skills
What makes a successful business person?
Internal and external communication skill; managing your priorities and deadlines; organization and time management skills; how to be a great listener, writer and speaker; effective sales techniques; effective group dynamics and project management skills; understanding international business culture.
SPECIALISED COURSES
Digital Marketing
Through case studies, this module aims to master the tools of marketing and communication on the Internet, mainly by addressing :
– The latest trends in e-commerce (m-commerce / f-commerce …).
– The integration of Web 2.0 in marketing strategies.
– Presentation and mastery of Web analytics tools.
– Development of a marketing and sales strategy on the various social media.
Digital Communication
Define and implement a digital communication strategy to optimize interactions between different channels (advertising, blog, advert gaming, social networks, content sharing…).
Implementing digital solutions that are integrated into global communication and generate value.
Marketing engineering
– Statistics applied to marketing (mastery of specialized software – MEXL).
– Collection, processing and analysis of databases.
– Mastery of panels (user panels and distributor panels).
– Application of the McKinsey and BCG matrices…
Web analytics
Overview of website creation solutions (CMS, PHP development, WYSIWYG tools…).
Presentation of the different analysis tools, of the frequentation of a website, main indicators: origins, conversion rate, time spent…
Social media strategy
Knowledge and mastery of the main social media, uses and best practices by companies. Presentation of the different analysis and monitoring tools, adaptation of the message to the company's strategy (positioning, targeting, key performance indicators and evaluation).
Legal environment of e-commerce
To know the position of the company in the legal environment.
To know the legal constraints governing online trade and more broadly business on the Internet.
Mastery of DTP software
Introduction to advertising design.
Understanding of the constraints of the various participants in the graphic chain.
Learn the fundamentals of Photoshop and Illustrator to produce advertising content.
Application on real projects and case studies.
Second year courses
PROFESSIONAL METHODS AND PRACTICES – 2ND YEAR
Workshops on professional techniques and personal development
CV writing, recruitment interview techniques for the search for an internship, professional project management, team management and meeting management.
Negotiation techniques, transactional analysis and NLP, speaking and stage fright management, management and leadership techniques (PRADITUS)
Skills assessment, coaching, digitalisation of the CV and job search techniques at national and international level, preparation for the oral presentation of the applied research thesis.
LinkedIn workshops.
Business software
Software (Excel, Word, VBA, professional software).
Business conferences
Presentation of the professions in the sector by professionals.
DIGITAL MARKETING
Consumer Psychology and Behavior
Knowing how to analyse the behaviour of the consumer, the internet user, the mobile user, the ubinaut. Implement a sales and communication strategy offline and online. To know the current consumer trends in order to define the marketing targets. Know the influences of groups (tribes, brand communities, fans). Mastering qualitative studies (individual interviews, focus groups, ethnography and netnography) in order to set up an efficient marketing and sales strategy.
Marketing and sales strategies applied to e-businessess
Understand the different strategies of the company in order to carry out coherent and efficient online marketing and communication plans. Management and development of customer relations on the Internet, traffic tracking and analysis. Brand management on the Internet.
Budget Control
Budget management: setting up and managing commercial budgets.
Commercial cost management: analysis and statistical reorientation.
Analysis of variances associated with commercial responsibility: monitoring of margin and sales reports. Product profitability study: simple direct costing, advanced, margin.
Law and new technologies
The law associated with electronic mail, cyber distribution or the law related to e-traders. Consumer protection; legal management of databases; trademark law, and issues related to computer security.
Multi-channel and cross-channel strategy
Knowledge and acquisition of single and/or multi-channel customers. Develop the capacity to develop, lead and integrate the offer in a multi-channel context.
Payment and internet security
Knowledge of data security and encryption methods. Presentation of online payment solutions (banking platforms, independent platforms), payment certification methods. Management of user profiles, databases, traceability of actions taken. Knowledge of the different security certificate formats that can be used on the Internet.
Digital communication
Understand the specificities of digital communication, in particular the challenges of e-reputation on social networks. Know the principles and methodologies of "growth hacking" to recruit users to your interface. Know how to apply good storytelling practices to enrich the image of your brand and increase its attractiveness.
USER INTERFACE DESIGN
User experience design
To know the main phases of the design of a website.
Elaboration of specifications; management and adaptation of contents; naming convention and tree structure; choice of technologies (Flash, php/MySQL…). Definition of the graphic charter, construction of an efficient ergonomics, tests and validation. Mastery of Photoshop, Illustrator, Fireworks and Dreamweaver. Design of briefs and management of web agencies and IS providers. Design and testing of online catalogues.
Modeling and prototyping
The objective of this module is to give students the knowledge necessary to manage large-scale projects on the web: monitoring tools, planning and operational follow-up.
Development and integration
Knowledge of technological advances, new uses and new needs from a mobile perspective.
Mastering m-commerce strategies and practices; building relevant mobile websites and mobile applications; mobile promotion and advertising; geolocation; mobile payment; NFC; QR codes/Flash codes; augmented reality.
TRAFFIC ACQUISITION AND COMMUNICATION
Online communication
Define the role of the Internet in the communication strategy.
Internet as a media, commercial space, advertising medium and relational marketing tool. Identification of the players in the web advertising market. The e-shopper: behaviour and motivation. Online promotion and events, e-mailing, sponsored links, online advertising, affiliation, partnerships, viral marketing.
Managing interactive communication: referencing, content management, measurement tools. Creation and administration of campaign (banner, skyscraper…).
Ergonomics: graphic design, technique, functionalities, navigation, accessibility, content…
Referencing on search engines
Every media has its rules. It is therefore important to identify the major players on the web. To apply a
Diagnose the visibility of a company on the web. Define the referencing objectives.
Implement an efficient SEO strategy (SEO, SEM and natural referencing) and evaluate the benefits in terms of traffic on the site. Knowledge of retargeting. This includes SEO and SEA, and aims to increase the visibility of a website in the results pages of search engines, such as Google, through promotion and optimization.
Operational marketing and loyalty strategies
Knowing the techniques of direct marketing and loyalty building: e- mailing, newsletter, trigger marketing, call center, gaming, mobile marketing (SMS, MMS, Web, Mobile).
Campaign management: implementation and development of a database, processing and analysis of the database. Setting up and measuring ROI and KPIs. To know and know how to develop the management of the offline and online customer relationship.
To animate and develop audience loyalty through the implementation and distribution of targeted messages and content according to previously defined segments.
Buzz marketing and crisis communication
Assimilated to viral marketing when it is voluntary, buzz requires a control of the content (advertising or communication message). When it is suffered by the company (bad buzz), it is necessary to master the various media that allow for appropriate communication. This module allows to understand the phenomenon of interdependence of the media used by using practical and real company cases.
Production of multimedia and transmedia content
Understand media and transmedia strategies. Development of brand content.
Master the workings and techniques in the field of videocasts, podcasts and multimedia production (discovery of the tools Adobe Première, After Effects, Flash…).
Understand new communication trends through transmedia storytelling and ARGs.
LOYALTY POLICIES AND COMMUNITY ANIMATION
Community management
Know the techniques of community management: identification of influence networks, good practices and uses of the main actors. Optimize brand awareness and e-reputation through controlled and optimized communication on social networks.

Decision-making statistics and datamining
Presentation of datamining techniques. Know how to set up a datamining study, explore and analyze commercial and geo-demographic data. Presentation of statistical and datamining software. Implementation of marketing action plans; definition of objectives and KPIs; impact and ROI measurements; optimization of action plans.
Web analytics and traffic management
This module deals with the issues surrounding the audience of a website (also known as Web Analytics), which allows you to quantify the number of visitors to a site based on indicators such as the number of unique visitors, page views, visits, average duration of visits, etc. Campaign plan.
Development and animation of the paper catalogue. Design and marketing of digital catalogues. Customization systems. Dual distribution, communication and integrated sales promotion. Multi-channel cultures and organization. Transposition and adaptation of merchandising techniques to the web.
---
2 intake dates per year and various rhythms of studies
There are two openings per year, in February/March and September/October. To check the opening of each intake, contact the admissions department directly.
The pace of the course may differ from campus to campus and depending on whether the course is carried out under an internship agreement (initial) or a professionalisation/apprenticeship contract (continuing).
The work-study contract must be signed for a period of 12 months (MSc2), 24 months (MSc1 + MSc 2) or 18 months for the staggered start of March (continuation of studies in MSc2).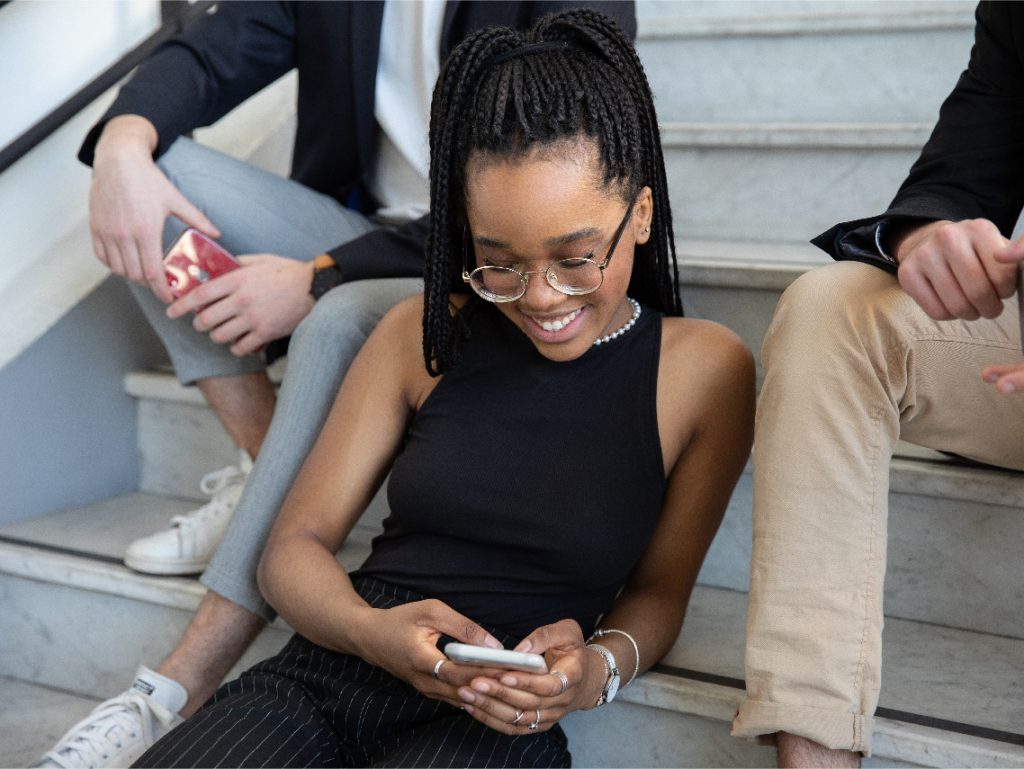 Career opportunities after a MSc Digital Marketing & E-business
Traffic manager
Community Manager
Digital Project Manager
Product Manager
Editorial Content Manager
Web or mobile project manager / Web or mobile project manager
SEO, SMA, SEA or E-business consultant
Marketing Manager / Chargé(e)
Communication Manager / Officer
Upon completion of your Master's degree, you will have access to a multitude of positions related to marketing and digital in any type of structure and sector of activity, in France or abroad.
You can expect to earn between €2,500 gross and €4,333 gross per month. Your remuneration will obviously evolve over the years and your professional experience. Gradually, you will be able to move towards the position of Digital Marketing Director and thus considerably increase your remuneration.
What business skills are developed?
Define the communication and digital marketing strategy
Implement communication and digital marketing actions
Coordinate relations with service providers and partners
Managing a communications team
Professional certification of "Communication and Digital Marketing Manager " , NSF code 320, delivered by INSEEC (INSEEC EXECUTIVE EDUCATION, CEERA, CEESO, MBA INSTITUTE and CEFAS), registered under the number 34994 in the NCPR (National Directory of Professional Qualifications) by decision of France Compétences of October 14, 2020.
The certification is issued by capitalisation of the totality of the blocks of competences. Each competency of a block must be validated to validate the block of competencies. Partial validation of a block is not possible.

Find the blocks of competences associated with this RNCP title by clicking here .
The VAE
This certification is accessible through the Validation of Acquired Experience.
The Validation of Acquired Experience (VAE) – INSEEC
What are the teaching methods?
Teaching methods
Lectures and interactive courses
Situational exercises through collective or individual case studies carried out by the students
Conferences, seminars and educational visits
Evaluation methods
Individual or group case studies
Individual and group oral presentations
Individual and group files
Methods and tools
The evaluation methods are face-to-face, in the form of continuous assessment or final exams in the form of mid-term exams.
Disabilities
The OMNES Education Group pays particular attention to the societal environment, including the disability dimension. Indeed, we believe that students with disabilities should not have any problems in pursuing their studies and starting a professional career. We accompany them to facilitate their access to the premises, offer them personalized advice as well as adapted accommodations throughout their school career.

Accessibility of premises: all our campuses are accessible to people with disabilities.
To learn more about the OMNES Education Group's disability policy, click here.

Contacts for disability referents by campus:
Bordeaux : Maxime DOUENS – mdouens@inseec.com
Lyon : Anissa GASMI – agasmi@inseec.com
Paris : Priscila SELVA – pselva@inseec.com
Chambéry : Clément BERTACCO – cbertacco@inseec.com
What is the 2023/2024 tuition to enter the program?
Initial training:
Entry into MSc1: €11500
Direct entry into MSc2: €12800
MSc1 + MSc2: €24300

Apprenticeship:
24-month training: €23550
Direct entry into MSc2: €13450
In the context of work-study training, tuition fees are payable by the OPCO and the company signing the contract.
Do you have any questions about work-study or our school in general? Consult our frequently asked questions.
VAE/VAP :
VAE : 4 200 € HT
VAP : 850 € HT
International Student Pack: Mandatory fee of 490€ for exclusive support services for international students.
What kind of financial aid is available?
INSEEC offers several financial aid schemes:
key numbers of the programme MSc Marketing Digital & E-business
77%
Overall satisfaction rate with training – Class of 2019
100%
Success rate – Class of 2019
81%
Employability rate – Class of 2019
See also our other articles:
Updated 20 October 2023