La santé, un des principaux leviers de croissance de l'emploi et de diffusion de l'innovation technologique et sociale dans les années à venir
Serge Guérin
directeur de programme campus de Paris
The MSc 2 Health Care Facilities Manager course
"In the field of health care management, there is a very high demand for staff with technical and operational skills but also able to respond to recent changes in the health care and care of the elderly sectors. We must take the measure of the technological revolutions but also of the changes in the public's expectations.It isimportant to train professionals who will be able to respond to the new situation marked by the lengthening of life and the spectacular increase in chronic diseases.
Serge Guérin, directeur de programme campus de Paris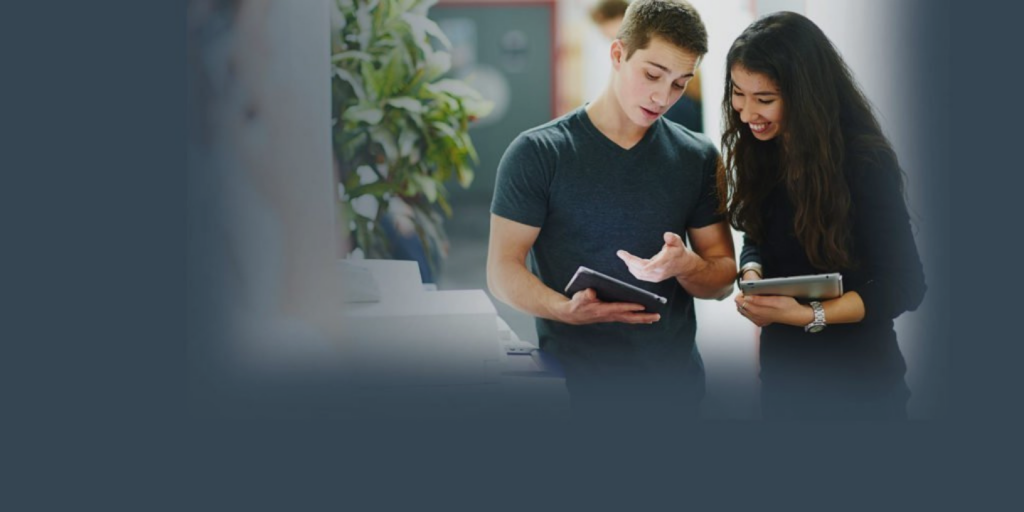 A 1 or 2 year degree to become an expert in health
This program prepares students for management positions in health and human services institutions.
Les titulaires d'un BAC+ 3 peuvent candidater en MSc 1re année, les titulaires d'un BAC+4 directement en MSc 2ème année.
The programme is aimed at two types of audience:
Students with a degree in economics, management, social law, medicine, pharmacy, etc.
Professionals in the health sector (health and social sector managers, health managers, heads of educational services, etc.) who wish to validate their experience and qualifications with a Level 1 diploma in order to qualify for management positions. For these professionals, the seminars can take place over 2 days only, on Fridays and Saturdays. Each participant must carry out an expertise mission within the framework of his or her own institution or another structure.
Nurses, midwives and other paramedical professions, specialised educators, social workers and medical representatives can prepare for the first year of the Master of Science in Health Care Facilities Management (Bac+4) and then enter the second year (Bac+5). The Health Establishment Director training course is part of the HR & Health division of INSEEC.
Would you like to know more about the MSc Healthcare Facility Manager programme? Sign up for an Open House!
The Courses
The courses listed below are examples only and may vary slightly depending on the campus. The content of the courses is adapted each year to market developments and is updated before the start of each new school year.
Les cours de 1ère année
PROFESSIONAL METHODS AND PRACTICES – 1ST YEAR
Business Game
The business game is played using a business simulator. Groups of students are responsible for running a business in real time. All major business functions are covered. Students will make decisions to maximize the profitability of the business.
Ateliers techniques professionnels & Management Personnel
CV writing, recruitment interview techniques for the search for an internship, professional project management, team management and meeting management.
Negotiation techniques, transactional analysis and NLP, speaking and stage fright management, management and leadership techniques (PRADITUS).
Skills assessment, coaching, digitization of the CV and job search techniques at national and international level, preparation for the defence of the applied research thesis.
Conférences Métiers
Presentation of the professions in the sector by professionals.
CROSS-CUTTING AND FUNDAMENTAL COURSES
Gestion budgétaire & Tableaux de Bord
The objective is to acquire key skills in terms of budget management and reporting. The focus will be on budget architecture, with the implementation of summary documents, project management control and its link with budget management, and the creation and steering of performance indicators.
Business Plan & Création d'entreprise
The objective of this module is to learn how to draw up a business plan: Designing a costed project for the creation or development of a company.
Several steps are covered: feasibility study, market targeting, opportunities and risks, strengths and weaknesses, communication, financing plan and profitability.
Stratégie d'entreprise
A precise methodology for analyzing customer needs, market structure and competitor dynamics to identify opportunities and threats in the environment is presented.
Négociation
This seminar focuses on a negotiation in a national and international context.
In particular, it will be necessary to take into account the cultural dimension and define its impact in an international negotiation. The national negotiation will focus on the sales process through role playing.
Business English & TOIEC
To perfect English language comprehension and communication skills in a wider context than just business English. Students are required to take the TOEIC test.
Informatique de Gestion
This module aims to deepen students' skills in IT to meet the needs of companies in terms of budgetary or commercial monitoring, project management, personnel management and communication: Excel, Word, Powerpoint, teamwork tools, business software.
It aims to be efficient with office automation tools, identify and correct errors quickly, customize existing tools or create your own tools.
Business Skills
What makes a successful business person?
Internal and external communication skill; managing your priorities and deadlines; organization and time management skills; how to be a great listener, writer and speaker; effective sales techniques; effective group dynamics and project management skills; understanding international business culture.
SPECIALIZED COURSES
Politique sociale d'entreprise & Gestion des ressources humaines
To effectively manage human resources and acquire a strategic and operational vision of the HR function. Understand the role and missions of the HRD in order to lead and support the company's changes. Definition of HRM. HRM and other corporate functions. The strategic dimension of HRM. Corporate performance and HRM. The structure of the HRM function. The jobs of the HR function.
Droit du travail
Efficiently manage the different types of employment contracts. Employer's prerogatives. The termination of the employment contract. Protected categories, discrimination, equal treatment.
Spécificités organisationnelles & Gestion des ressources humaines
The organization's difficulties in human relations. The organizational system and its elements. The major theoretical approaches to organization. Different types of organizations.
Psychologie du travail
The factors that influence the success of a work team. Adaptation to change and professional development: the psychological brakes and springs. Stress management at work and burn-out. The effects of information and communication technologies on work and organization.
Droit social
Understand the structure of social relations, both individual and collective. To know and apply, through the resolution of case studies, the reasoning of labour law, the various legislative, regulatory and jurisprudential evolutions.
Comportements individuels et collectifs dans l'entreprises
Personality, identity and behaviour. The social link and socialization. Hierarchy, domination and power. Culture and social representations. Group dynamics.
Rémunération & Bulletin de paie
Compensation components. Understanding the logic of a pay slip. Creation of a pay slip. Topics related to employee and employer contributions for social protection and unemployment.
Supplementary schemes.
Les cours de 2ème année
PROFESSIONAL METHODS AND PRACTICES – 2ND YEAR
Business Game
The business game is played using a business simulator. Groups of students are responsible for running a business in real time. All major business functions are covered. Students will make decisions to maximize the profitability of the business.
Ateliers techniques professionnels & Management Personnel
CV writing, recruitment interview techniques for the search for an internship, professional project management, team management and meeting management.
Negotiation techniques, transactional analysis and NLP, speaking and stage fright management, management and leadership techniques (PRADITUS).
Skills assessment, coaching, digitization of the CV and job search techniques at national and international level, preparation for the defence of the applied research thesis.
CSR Certification
Outils de gestion informatisée
Software (Excel, Word, VBA, professional software).
Conférences Métiers
Presentation of the professions in the sector by professionals.
HR MANAGEMENT
Management des équipes & accompagnement individualisé
Implementation of a forward-looking management of jobs and skills (GPEC).
Construction of quantitative and qualitative databases of employees.
Implementation of the training plan.
Construction of simplified job descriptions and evaluation criteria for the objectives achieved.
Establishment of individualized goal contracts.
Conducting annual appraisal interviews.
Identification and development of staff skills. Identification and promotion of good practices.
Gestion des conflits & Gestion des relations sociales
Carrying out a conflict diagnosis.
Implementation of simple and operational tools for conflict management.
Negotiation techniques and cooperation within teams.
Building effective internal communication. Prevention of bullying.
Diagnosis of a situation of moral harassment. Setting up a mediation.
Improving the organization of a health care facility to limit harassment situations.
ACCOUNTING & FINANCIAL MANAGEMENT
Comptabilité & Analyse financière
Identification of the main balance sheet and income statement items.
Mastery of the mechanisms of general accounting and their impact on management.
Reading and interpreting a balance sheet and an income statement.
Mastery of the concepts necessary to carry out a financial diagnosis.
Proposal of decision support tools.
Improving the profitability of a health care facility.
État financier & Diagnostic
Analysis of financial, economic and regulatory information that may have an impact on the current and probable situation of a health care facility.
Identification of the causes of present or future difficulties in an institution.
Study, identification of risks and proposal of solutions.
Audit social
Elaboration of an audit project by defining its scope and schedule.
Methodology for conducting a social audit.
Collection and analysis of available data, reporting at all stages of the audit.
Formalization of the audit and restitution of the conclusions.
Nature of organizational changes and their implications.
Development of approaches, methods and tools related to organizational changes.
Outils de gestion et de financement
Assistance in strategic and operational management and decision making.
Measurement of activities, revenues, costs and results.
Drawing up budget forecasts in line with the strategy and objectives.
Participation in the implementation and development of the management system.
Production of management reports and dashboards to assist in decision making and contribute to the effectiveness and efficiency of management processes.
Coherence between the functional organization, the objectives and the means of the establishment with the information and management system.
Évaluation & Paramétrages budgétaires
Understanding of the budgetary architecture.
Differentiation of tariff sections. Analysis of expense and revenue accounts.
Definition of the parameters for the evolution of expenditure and revenue.
Understanding of the accounting and budgetary procedure.
Use of control and management tools.
Implementation of economic indicators.
Mastery of institutional issues.
Construction of comparative tables of multi-year expenses and income.
Contrôle de gestion des activités de service à la personne
Understanding of the "company" system as a whole and modelling for control purposes.
Calculating costs, prices and margins to decide.
Organization of the production and exploitation of management information.
Construction of budgets.
Follow-up of the realization of the forecasts.
Calculation, analysis and correction of variances between forecasts and actuals.
Outils de pilotage & démarche projet
Knowledge of the economic and regulatory environment.
Situation of the health structure in its field of activity.
Project construction methodology.
Adaptation of the project approach to management tools. Determination of follow-up items.
Elaboration of a management dashboard.
Prioritization of steering tools.
Tarification à l'activité & Systèmes d'information
Management of an establishment's activity via the PMSI (programme for the medicalisation of information systems).
Optimization of the invoicing.
Elaboration of strategic choices for the activity of a health care institution.
Taking into account the regulatory constraints related to the care organization scheme.
Development of the establishment project based on an analysis of the activity.
Gestion globale d'un établissement médico-social
Key factors for the successful opening of a medico-social establishment.
Typology of medico-social establishments in the field of disability.
Elaboration and structuring of a provisional budget for a medico-social establishment. Monthly budget tracking table.
QUALITY & RISK MANAGEMENT
Démarche qualité et certification dans les établissements sanitaires
Planning, implementation and evaluation of the quality process.
Supervision and support for certification in health care institutions.
Valuation of the quality approach in the context of the certification of health care institutions.
Implementation of professional practice evaluations.
Development of a quality indicator dashboard.
Démarche qualité dans les établissements sociaux et médico-sociaux
Planning, implementation and evaluation of the quality process.
Valuation of the quality approach within the framework of the decree 2007- 975 of 15 May 2007.
Implementation of the internal evaluation of medico-social establishments.
Development of quality monitoring tools.
Gestion des risques
Development of the risk management policy and program.
Planning, coordination and evaluation of the risk management program.
Definition and implementation of a risk information system and risk management program.
Health watch and other non-health risks.
Regulatory and normative watch on risk management.
Vigilance coordination or articulation with the vigilance coordinator.
Collection of undesirable events, analysis and implementation of preventive and corrective actions.
Gestion des protocoles d'hygiène et des risques biologiques
Hazard analysis of biological agents.
Control of biological agents.
Knowledge of the various risks associated with health care facilities.
Use of the HACCP system.
Management of a collective food poisoning.
Management of a nosocomial infection.
Management of legionellosis. Management of waste from health care activities.
Sécurité
Analysis of the concepts of danger and risk.
Risk control.
Understanding of the concepts and notions of security, prevention, forecasting, protection and intervention.
Risk assessment of a health care facility.
Preparation and evaluation of a prevention approach. Development of an action programme.
Role and place of the school director.
Gestion et communication de crise
Definition of a crisis.
Preparation and anticipation of a crisis.
Methodology of diagnosis and management of a crisis.
Crisis communication and media training (message content, communication attitude, language and voice adaptation).
Knowledge of the media environment.
Establishment of public relations.
ENVIRONMENTAL AND REGULATORY SPECIFICITIES
Droit des usages
Knowledge of the rights of users in health care institutions and the priorities of public authorities in this area (law of 4 March 2002).
Definition, measurement and analysis of the respect of users' rights in health care institutions.
Appropriate responses to complaints and grievances from people in care.
Économie de la santé et réformes du système de santé
Analysis of health systems and the growth of health care spending.
Understanding of the different ways of regulating health care expenditure.
Comparison with experiences abroad.
Relation avec les instances de tutelle
Mastery of the cartography and specificities of health and medico-social establishments.
Understanding of the organizations of institutions.
Place and role of institutional partners.
Control of the perimeters of competence of the tariff authorities.
Relational and strategic issues with the State and communities.
Socio-économie de vieillissement
Analysis of demographic ageing and estimation of its effects on the French economy.
Comparison of the French situation with that of other countries.
Effects of ageing on pensions.
Study of the EHPAD market and other personal services.
Informatique et systèmes d'information
Development of a management tool specific to the health sector: modelling of collected information, measurement of data dependency.
Knowledge of the development environment (tables, queries, forms, reports).
Commercialisation des lits
Occupancy rates in health care facilities.
Establishment of public relations and networks of prescribers.
Prospecting and contact.
Contact qualification.
Presentation of the product and the service provided, visit of the establishment.
Handling of objections and signing of the contract. Referencing of establishments.
Élaboration des plannings des personnels des établissements de santé
Stakes and interests of schedule management.
Implications for employees and the social climate.
Elements for creating schedules: legal rules, collective agreements and tripartite agreements.
Process of creating schedules with the creation of the cycle and work schedules.
Basic rules to be respected monthly average, weekly duration, working hours, rest.
Replacement of an employee.
---
2 start dates per year and varying study rhythms
There are two openings per year, in February/March and September/October. To check the opening of each intake, contact the admissions department directly.
The pace of the course may differ from campus to campus and depending on whether the course is carried out under an internship agreement (initial) or a professionalization/apprenticeship contract (continuing).
The work-study contract must be signed for a period of 12 months (MSc 2), 24 months (MSc1 + MSc 2) or 18 months for the staggered start of March (continuation of studies in MSc2).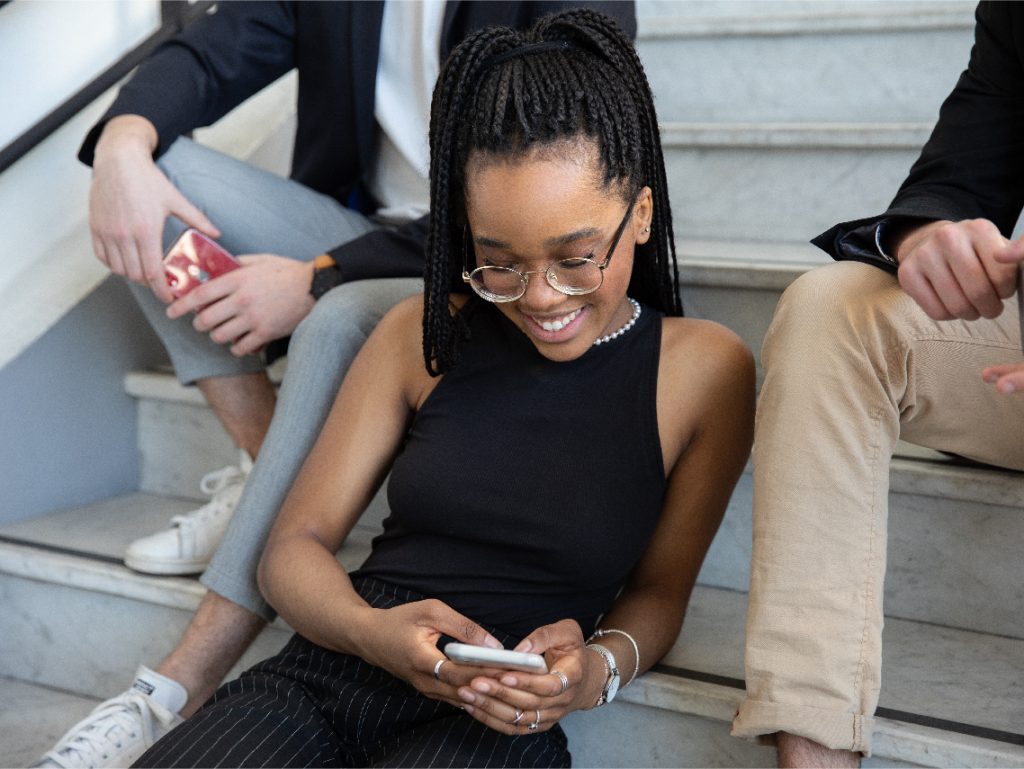 Career opportunities after an MSc 2 Health Care Facilities Manager
Director in structures :
Sanitary facilities
Social
Medical and social
Private or public
Associations or dependent on local authorities
What business skills are developed?
Designing and accompanying organizational and managerial change processes in a health care institution;
To steer the accounting and financial management of the establishment;
Managing human resources in a health care facility;
Organize and monitor the development of the company's activity;
Implementing a quality approach and an effective risk management policy within a health care institution
This program delivers the title of " Director of Health Establishments " level 7 (EU) registered in the RNCP (Répertoire National des Certifications Professionnelles) under the code NSF 331p.
For more details, please consult the online repository: https: //www.francecompetences.fr/recherche/rncp/15964/
La certification s'obtient par capitalisation de l'ensemble des blocs de compétences.
What are the teaching methods?
Teaching methods
Lectures and interactive courses
Situational exercises through collective or individual case studies carried out by the students
Conferences, seminars and educational visits
Evaluation methods
Individual or group case studies
Individual and group oral presentations
Individual and group files
Methods and tools
The evaluation methods are face-to-face, in the form of continuous assessment or final exams in the form of mid-term exams.
What is the 2022/2023 tuition to enter the program?
Initial training:
Entry in MSc1 : 9 550 €.
Entry in MSc 2 after M1: 10 050 €.
Direct entry in MSc2 : 11 450 €.
Continuing education (sandwich course) :
Training 24 months : 20 800 € HT
Direct entry in MSc2 : 11 950 € HT
VAE/VAP :
VAE : 4 200€ HT
VAP : 850 € HT
International Student Pack: Mandatory fee of 490€ for exclusive support services for international students.
* Students who have completed an MSc1 receive a preferential rate for the MSc2.
What kind of financial aid is available?
INSEEC offers several financial aid schemes:
les chiffres clés de la formation en MSc Directeur des Établissements de Santé
81%
Taux de satisfaction global par rapport à la formation – Promo 2019
100%
Taux de réussite – Promo 2019
84%
Taux d'employabilité – Promo 2019
84%
Taux de CDI à 6 mois – Promo 2019
Disability
The OMNES Education Group pays particular attention to the societal environment, including the disability dimension. Indeed, we believe that students with disabilities should not have any problems in pursuing their studies and starting a professional career. We accompany them to facilitate their access to the premises, offer them personalized advice as well as adapted accommodations throughout their school career.

Accessibility of premises: all our campuses are accessible to people with disabilities.
To learn more about the OMNES Education Group's disability policy, click here.

Contacts for disability referents by campus:
Bordeaux : Anne-Sophie SCHENKELS – asschenkels@inseec.com
Lyon : Mylène BESTOSO – mbestoso@inseec.com
Paris : Priscila SELVA – pselva@inseec.com
Chambéry : Géraldine RIVAL – grival@inseec.com
Updated 29 August 2022