The Data Analytics & Manager Marketing programme is aimed at students who have validated a Bac+4/5 with bases in marketing, database management, engineers or professionals in retraining, wishing to participate in the digital transition of a company in all sectors of activity (energy, transport, banking, trade, security, defence, etc.).
Linda ATTARI
Programme director
The MSc Marketing Digital & E-business programme
"Data processing is becoming more complex and is gradually becoming a priority for companies and new jobs are emerging.
In the current context of rapidly evolving technologies associated with data exploitation, the Data Manager improves the effectiveness of decision-making and makes the entire value chain more efficient. At the marketing level in particular, he/she masters the various consumer typologies, segmentation and scoring methods in order to improve customer knowledge. He makes recommendations to refine the strategy and its operational implementation. This program prepares future employees to acquire new skills in the field of data management.
With a strong focus on BI and Business Analysis, the program is built around three main skill sets: data collection, storage and analysis for marketing and/or sales purposes.
The future graduate of this MSc Data Analytics & Marketing Manager is therefore at the key interface between IT and marketing/sales departments.
We are still in the early stages of this revolution, but it's a safe bet that new jobs related to this revolution will emerge in the next few years.
Linda ATTARI – Programme Director – LinkedIn Profile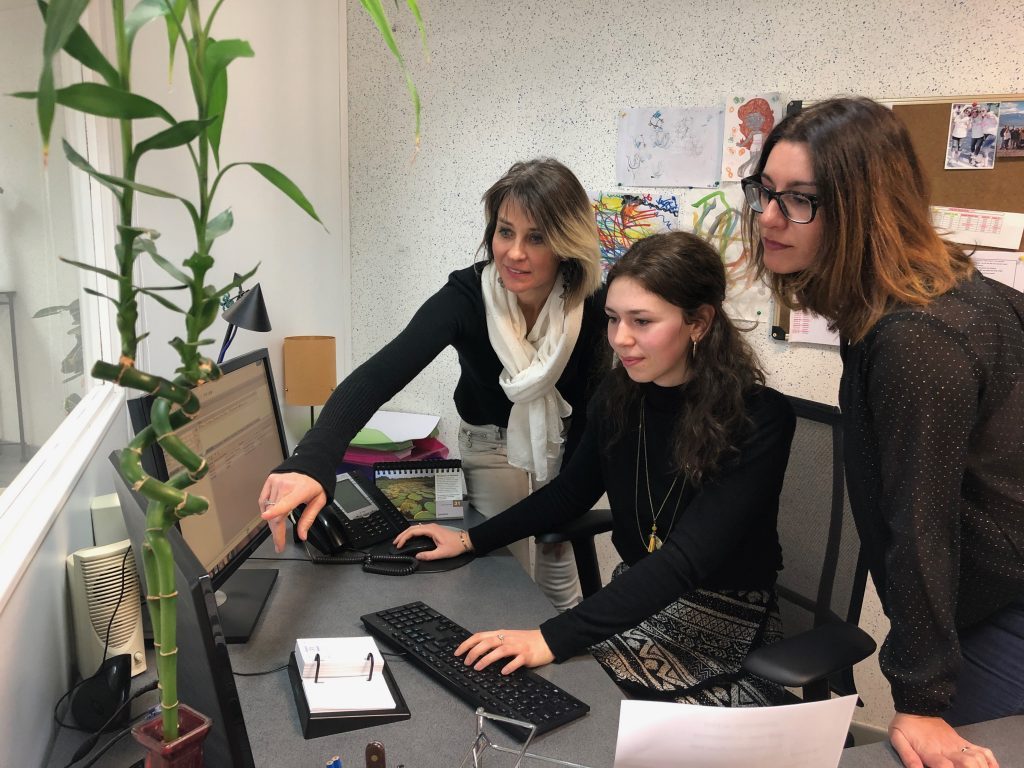 A 1 or 2 year degree to become a data expert
Holders of a 3-year bachelor degree can apply for the first year of the MSc, and holders of a 4-year bachelor degree can apply directly for the second year of the MSc.
You want to know more about the programme MSc Data Analytics & Marketing Manager ? Sign up for an Open Day!
Courses
The courses listed below are examples only and may vary slightly depending on the campus. The content of the courses is adapted each year to market developments and is updated before the start of each new school year.
First year courses
PROFESSIONAL METHODS AND PRACTICES – 1ST YEAR
Business Game
The business game is played using a business simulator. Groups of students are responsible for running a business in real time. All major business functions are covered. Students will make decisions to maximize the profitability of the business.
Workshops on professional techniques and personal development
CV writing, recruitment interview techniques for the search for an internship, professional project management, team management and meeting management.
Negotiation techniques, transactional analysis and NLP, speaking and stage fright management, management and leadership techniques (PRADITUS).
Skills assessment, coaching, digitalisation of the CV and job search techniques at national and international level, preparation for the oral presentation of the applied research thesis.
Business conferences
Presentation of the professions in the sector by professionals.
CORE AND FUNDAMENTAL COURSES
Gestion budgétaire et Tableaux de Bord
The objective is to acquire key skills in terms of budget management and reporting. The focus will be on budget architecture, with the implementation of summary documents, project management control and its link with budget management, and the creation and steering of performance indicators.
Business Plan and Business creation
The objective of this module is to learn how to draw up a business plan: Designing a costed project for the creation or development of a company.
Several steps are covered: feasibility study, market targeting, opportunities and risks, strengths and weaknesses, communication, financing plan and profitability.
Corporate strategy
A precise methodology for analyzing customer needs, market structure and competitor dynamics to identify opportunities and threats in the environment is presented.
Negotiation
This seminar focuses on a negotiation in a national and international context.
In particular, it will be necessary to take into account the cultural dimension and define its impact in an international negotiation. The national negotiation will focus on the sales process through role playing.
English
To perfect English language comprehension and communication skills in a wider context than just business English. Students are required to take the TOEIC test.
Business software
This module aims to deepen students' skills in IT to meet the needs of companies in terms of budgetary or commercial monitoring, project management, personnel management and communication: Excel, Word, Powerpoint, teamwork tools, business software.
It aims to be efficient with office automation tools, identify and correct errors quickly, customize existing tools or create your own tools.
Business game
The business game is played using a business simulator. Groups of students are responsible for running a business in real time. All major business functions are covered. Students will make decisions to maximize the profitability of the business.
Business Skills
What makes a successful business person?
Internal and external communication skill; managing your priorities and deadlines; organization and time management skills; how to be a great listener, writer and speaker; effective sales techniques; effective group dynamics and project management skills; understanding international business culture.
SPECIALIZED COURSES
Digital Marketing
Through case studies, this module aims to master the tools of marketing and communication on the Internet, mainly by addressing :
– The latest trends in e-commerce (m-commerce / f-commerce …).
– The integration of Web 2.0 in marketing strategies.
– Presentation and mastery of Web analytics tools.
– Development of a marketing and sales strategy on the various social media.
Digital communication
Define and implement a digital communication strategy to optimize interactions between different channels (advertising, blog, advert gaming, social networks, content sharing…).
Implementing digital solutions that are integrated into global communication and generate value.
Web analytics
Overview of website creation solutions (CMS, PHP development, WYSIWYG tools…).
Presentation of the different analysis tools, of the frequentation of a website, main indicators: origins, conversion rate, time spent…
Social Media Strategy
Knowledge and mastery of the main social media, uses and best practices by companies. Presentation of the different analysis and monitoring tools, adaptation of the message to the company's strategy (positioning, targeting, key performance indicators and evaluation).
Algorithms and statistics
The objectives of this course are to present a panorama of statistical methodologies and data visualization methods in order to be able to describe in a synthetic way and to bring out the information of data sets. The data are composed of one or more quantitative variables and/or one or more qualitative variables, measured on the same sample of individuals.
The following topics will be covered: descriptive statistics, data analysis, classification of individuals or variables, inferential statistics.
The theoretical aspects of the approaches and methodologies presented will be briefly addressed and discussed. These statistical approaches and methodologies will be illustrated on practical cases and implemented on the statistical software R.
Introduction to data
The objective of this course is to give an overview of the Big Data ecosystem and how these technologies can help achieve new goals through new data analysis techniques, by providing a fundamental introduction to the main components of all new data-related technologies and their use cases in various fields
R and Python languages
The programming languages R and Python will be presented and implemented in order to understand their interest from a managerial point of view and thus be able to choose the most relevant analysis methods.
Second year courses
PROFESSIONAL METHODS AND PRACTICES – 2ND YEAR
Workshops on professional techniques and personal development
CV writing, recruitment interview techniques for the search for an internship, professional project management, team management and meeting management.
Negotiation techniques, transactional analysis and NLP, speaking and stage fright management, management and leadership techniques (PRADITUS)
Skills assessment, coaching, digitalisation of the CV and job search techniques at national and international level, preparation for the oral presentation of the applied research thesis.
LinkedIn workshops.
Business software
Software (Excel, Word, VBA, professional software).
Business conferences
Presentation of the professions in the sector by professionals.
DIGITAL MARKETING
Consumer behavior on the internet
From large amounts of data, coming from very diverse sources, deduce regular or potential behaviors, through modern techniques of targeting, segmentation and scoring of e-consumers. Master real-time behavioral analysis to promote multi-channel promotions and influence consumer behavior directly at the point of sale (or on the website).
Real-time data analysis
Digital technology allows us to obtain a colossal amount of information on individuals. However, without immediate processing, this data quickly becomes obsolete. To know the sources of information available to the Marketer to accurately describe the situation or the desires of his customers and prospects in real time.
Targeting and geomarketing
Analyze large volumes of data at the right time to evaluate data from new sources, such as traffic from social media or clicks made by a prospect on a company's website, making targeting and segmentation of profiles as accurate as possible. Know the consumer's position in real time. Use the right tools to collect and use this information. Study analysis and implementation simulation models. Analyze the consumer's frequentation or purchase behavior in order to optimize the decision making process.
Data processing and analysis
Analysis of study data: descriptive, explanatory or predictive analyses of simple or complex treatments. Text Analytics and CRM: understanding the possibilities offered by text analytics tools to understand data with a high degree of automation.
Improve the quality of the database (homogeneity, qualification, management of inactive contacts, etc.).
Scoring and predictive marketing
Determine the value of customers and prospects by developing business-specific scores based on all available data. Develop an acquisition or loyalty strategy according to the defined objectives. Use scoring to better target, avoid SPAM complaints, email churn, and manage marketing pressure in real time. Beyond targeting, the real added value of data also lies in the predictability of consumer behaviour. Predicting future customer behaviour. Identify the most profitable, the most influential.
Predictive analytics and data intelligence
Monitor and analyze online data that is most relevant to the business. Identify the right information at the right time and in the right place to improve decision making and optimize organizational performance.
Choose the appropriate tools to understand and capitalize on this new reality. Anticipate changes in markets and customer behaviour. Data Mining applied to Customer intelligence. Implement a customer intelligence project in a company.
Consumer insights management
Putting the consumer and the shopper back at the centre of our thinking, in order to optimise decision-making and the relevance of the actions to be implemented. Analyze, segment and manage customers more effectively (consumer insights) to create tailored loyalty programs. Influencing strategic business decisions through knowledge of consumer expectations and needs (Consumer Insight), markets, brands and customers (Shopper Insight).
Marketing research is becoming more operational and strategic at the same time.
DATA ENHANCEMENT
IT Security and Data Privacy
To know the main phases of the design of a website.
Master the international regulatory environment of data management, both in the context of collection and sharing. Identify the different approaches to personal data protection. The consent of individuals to their personal data. Integrate the rapid changes in legislation at the state level and their impact on the use and strategies of tomorrow's companies.

Retargeting and pretargeting
Use anonymous data with a scoring system to combine predictive analysis on user behaviour. Master the technique of online advertising to engage visitors who have left a website to accomplish several types of objectives. Increase the conversion rate. The benefits of retargeting. Implementation of a retargeting campaign. Adapt a PRM (Partner Relationship Management) and CRM (Customer Relationship Management) strategy to intentional prospects and personalise communications according to their browsing habits.
Decision-making strategies
Know the basic tools of data analysis. Explore, describe and interpret data in its multidimensional aspect. Ask the right statistical questions in relation to a marketing problem. Carry out simple statistical processing in order to make marketing recommendations.

Algorithm and database
Algorithm issues in the value chain of companies. Algorithms now allow machines to learn to detect patterns among millions of data: search for groups of similar elements. Forecasting a sequence. Prediction of a continuous attribute.
Textual analysis and big data
To process large quantities of comments left by users or messages exchanged on social networks, text analysis techniques have emerged.
Understanding how these tools work allows the data marketer to understand text data with a high degree of automation.
Visualisation and narration of data (data visualisation and data storytelling)
Communicating about massive data involves in-depth work on advanced tools and representation methods. To represent study data in a multidimensional way in order to highlight phenomena that are not visible through numbers, and by highlighting the relationships that exist between different study variables.
The Data Marketer must master the trends in order to guide the creatives in the production of syntheses by putting the user experience at the center of his practice. Finalizing a presentation for a client or modeling the result of a data processing requires basic knowledge of DTP. Introduction to narrative data representation.
MANAGEMENT AND BIG DATA
The market for big data services
To know the various solutions available on the market in order to optimize the choices of heavy investments generated by the Big Data: benchmarking of the services, knowledge of the tariffs, clauses and sources to keep up to date. Overview of the technologies that are revolutionizing daily life and customer relations (RFID – Radio Frequency Identification, NFC – Near Field Communication). To know the information transmitted in mass in order to build new strategies.
Data storage and organisation
Overview of the different types of data. Unstructured or semi-structured data, public data or data contained in the cloud (online storage), whether it be social network interactions, videos, Excel files or email attachments. Development and administration of massive databases. Knowledge of the tools behind the great advances in massive data management. Understanding of the basic technological architecture in order to anticipate investments. Hadoop, Map Reduce, NoSQL tools. Consolidate and reconcile data for optimal marketing ROI.
Pricing and big data
Data is a new source of value for the companies that collect it. Assessing the value of databases in a file buying and selling context: finding a market, assessing selling prices and the costs of buying and storing databases.
Valuing and monetizing data and supporting the company in the strategic choices that this implies. Anticipate the evolution of the data market in a perspective of disruption of the business model.
Business strategy and big data
Impact of Big Data on the transformation of business models of "consumer centric" companies at all levels of the organization: production, logistics, finance, marketing, etc. Consequences of Big Data on siloed organizations and transformation of decision processes. Need to strengthen the bridges between IT and marketing.
Organization and deployment of the CDO (Chief Data Officer) function in companies.
Project Management and Big Data
Whether it is an Agile environment or a more traditional structure, implement a fine management of projects and teams. Taking into account the impact of the techniques used and the measurement of the return on investment in the management of such projects. Define and negotiate cost, quality and deadline objectives. Break down a project and set up a concurrent engineering. Organize a project. Define responsibilities and tasks. To steer a project and manage human and financial resources. Accompany the change. Set up a Data Management Platform.
---
2 start dates per year and various rhythms of studies
There are two openings per year, in February/March and September/October. To check the opening of each intake, contact the admissions department directly.
The pace of the course may differ from campus to campus and depending on whether the course is carried out under an internship agreement (initial) or a professionalisation/apprenticeship contract (continuing).
The work-study contract must be signed for a period of 12 months (MSc2), 24 months (MSc1 + MSc2) or 18 months for the staggered start of March (continuation of studies in MSc2).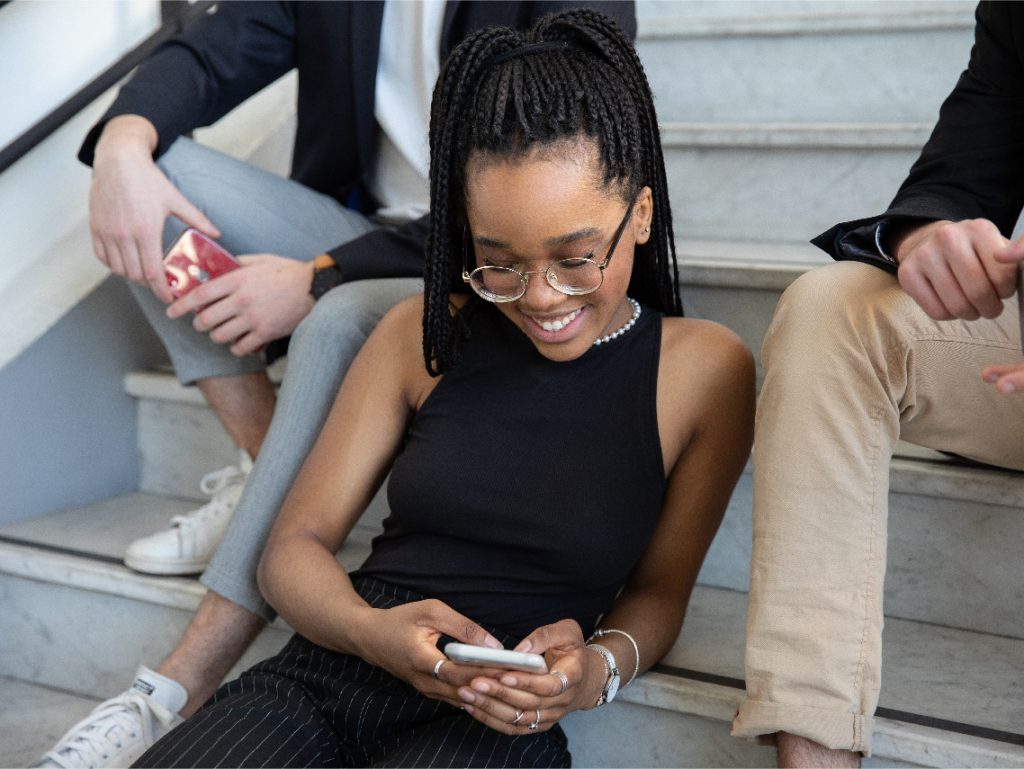 Career opportunities after a MSc Data Analytics & Marketing Manager
Consumer Insight Manager
Market Insight Manager
Marketing Data Officer
Consumer & Shopper Insight Manager
Consumer & Shopper Knowledge Manager
Consumer Intelligence Manager
What business skills are developed?
Define the communication and digital marketing strategy
Implement communication and digital marketing actions
Coordinate relations with service providers and partners
Managing a communications team
This program delivers the professional certification of " Manager of Communication and Digital Marketing" level 7 (EU), code NSF 320, delivered by Inseec MSc (CEESO, CEERA, CEFAS, MBA INSTITUTE), registered under number 34577 in the RNCP (National Directory of Professional Qualifications).
For more details, please consult the online repository: https: //www.francecompetences.fr/recherche/rncp/34577
The certification is issued by capitalization of the totality of the blocks of competences. Each competency of a block must be validated to validate the block of competencies. Partial validation of a block is not possible.
The VAE
This certification is accessible through the Validation of Acquired Experience.
The Validation of Acquired Experience (VAE) – INSEEC
Disabilities
The OMNES Education Group pays particular attention to the societal environment, including the disability dimension. Indeed, we believe that students with disabilities should not have any problems in pursuing their studies and starting a professional career. We accompany them to facilitate their access to the premises, offer them personalized advice as well as adapted accommodations throughout their school career.

Accessibility of premises: all our campuses are accessible to people with disabilities.
To learn more about the OMNES Education Group's disability policy, click here.

Contacts for disability referents by campus:
Bordeaux : Maxime DOUENS – mdouens@inseec.com
Lyon : Anissa GASMI – agasmi@inseec.com
Paris : Priscila SELVA – pselva@inseec.com
Chambéry : Clément BERTACCO – cbertacco@inseec.com
What are the teaching methods?
Teaching methods
Lectures and interactive courses
Situational exercises through collective or individual case studies carried out by the students
Conferences, seminars and educational visits
Evaluation methods
Individual or group case studies
Individual and group oral presentations
Individual and group files
Methods and tools
The evaluation methods are face-to-face, in the form of continuous assessment or final exams in the form of mid-term exams.
What is the 2023/2024 tuition to enter the program?
Initial training:
Entry into MSc1: €9950
Direct entry into MSc2: €11,950
MSc1 + MSc2: €21,900

Apprenticeship:
24-month training: €21,200
Direct entry into MSc2: €12,550
In the context of work-study training, tuition fees are payable by the OPCO and the company signing the contract.
Do you have any questions about work-study or our school in general? Consult our frequently asked questions.
VAE/VAP :
VAE : 4 200 € HT
VAP : 850 € HT
International Student Pack: Mandatory fee of 490€ for exclusive support services for international students.
What kind of financial aid is available?
INSEEC offers several financial aid schemes:
key numbers of the programme MSc Data Analytics and marketing manager
81%
Overall satisfaction rate with training – Class of 2019
100%
Success rate – Class of 2019
81%
Employability rate – Class of 2019
81 %
CDI rate at 6 months  - Class of 2019  
Updated 20 October 2023