The MSc Spirits Marketing and Management: an expert training in the spirits sector
The INSEEC MSc program in Marketing and Management of Spirits is designed for students who wish to develop their theoretical and practical skills in the spirits sector.
France is the most renowned country in the world for the production of high quality eaux-de-vie. Bordeaux, in particular, has always been an important place in the world for the marketing of wines and spirits, due to its location between two key areas: Gascony, one of the oldest spirit regions in France with more than 700 years of experience in the production of Armagnac, and on the other hand, Cognac, world famous for its spirit of the same name, without forgetting its dynamic production of top-of-the-range spirits such as vodkas, gins or even vermouth. The latter area is now called Spirit Valley.
Moreover, France is the world leader in the luxury sector with groups such as LVMH, Kering, Chanel, Hermès… for this reason, France is a world leader in design agencies and creative and innovative suppliers.
INSEEC is committed to attracting the best professionals and teachers in the spirits industry. This course was created to give students the opportunity to enter this dynamic sector by giving them a wide range of practical, theoretical and multicultural knowledge.
Jean Noel Dollet, Director of the Master os science in Marketing and Management of Spirits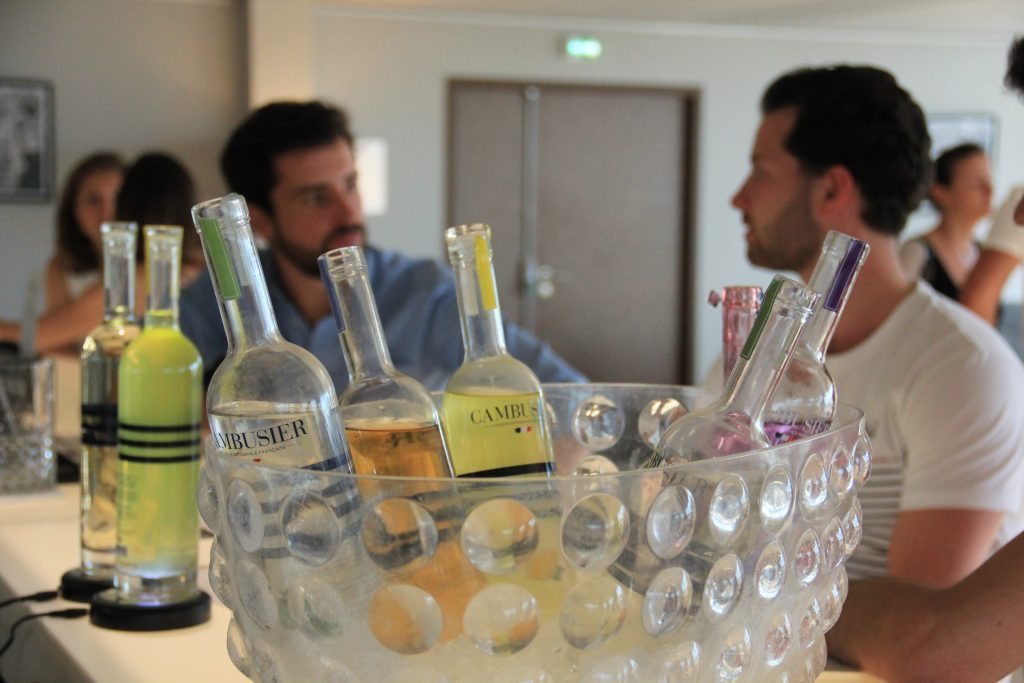 A diploma course in 1 or 2 years for a specialisation in the field of spirits
Holders of a BAC+3 can apply for the1styear MSc, and holders of a BAC+4 can apply directly for the 2nd year MSc.
This program is available on the Bordeaux campus in 100% English.
The MSc Marketing & Management of Spirits is open to students from universities and business schools as well as professionals in the wine and spirits sector. It is accessible after a two-year BAC+3 or a one-year BAC+4.
This program is strongly oriented towards the international scene. It provides real managerial expertise in the field of spirits through courses in strategy, mergers and acquisitions, international market development, consumer behaviour, media and PR… in order to meet the needs of companies in the sector.
A variety of courses and individual and group projects will also enable students to improve their English skills.
The spirits industry has changed dramatically over the past decade, both in size and in sophistication. Brands are still bound to grow, whether they are large or small. More than ever, they need international experts with a good knowledge of the different categories of spirits and the dynamics that contribute to their rapid development.
Would you like to know more about the Marketing and Management of Spirits program?
Sign up for an Open House!
The Courses
The courses listed below are examples only and may vary slightly depending on the campus. The content of the courses is adapted each year to market developments and is updated before the start of each new school year.
1st year courses
WORKSHOPS 1ST YEAR
Business Game
The business game is played using a business simulator. Groups of students are responsible for running a business in real time. All major business functions are covered. Students will make decisions to maximize the profitability of the business.
Professional Technical Workshops and Personal Management
CV writing, recruitment interview techniques for the search for an internship, professional project management, team management and meeting management.
Negotiation techniques, transactional analysis and NLP, speaking and stage fright management, management and leadership techniques (PRADITUS).
Skills assessment, coaching, digitization of the CV and job search techniques at national and international level, preparation for the defence of the applied research thesis.
Business skills 
What makes a successful business person?
Internal and external communication skill; managing your priorities and deadlines; organization and time management skills; how to be a great listener, writer and speaker; effective sales techniques; effective group dynamics and project management skills; understanding international business culture.
Trade conferences
Presentation of the professions in the sector by professionals.
CROSS-CUTTING AND FUNDAMENTAL COURSES
Budget management and management charts
The objective is to acquire key skills in terms of budget management and reporting. The focus will be on budget architecture, with the implementation of summary documents, project management control and its link with budget management, and the creation and steering of performance indicators.
Business plan and setting up a company
The objective of this module is to learn how to draw up a business plan: Designing a costed project for the creation or development of a company.
Several steps are covered: feasibility study, market targeting, opportunities and risks, strengths and weaknesses, communication, financing plan and profitability.
Corporate strategy
A precise methodology for analyzing customer needs, market structure and competitor dynamics to identify opportunities and threats in the environment is presented.
Negociation
This seminar focuses on a negotiation in a national and international context.
In particular, it will be necessary to take into account the cultural dimension and define its impact in an international negotiation. The national negotiation will focus on the sales process through role playing.
Business english / toeic 
To perfect English language comprehension and communication skills in a wider context than just business English. Students are required to take the TOEIC test.
Management Information Systems
This module aims to deepen students' skills in IT to meet the needs of companies in terms of budgetary or commercial monitoring, project management, personnel management and communication: Excel, Word, Powerpoint, teamwork tools, business software.
It aims to be efficient with office automation tools, identify and correct errors quickly, customize existing tools or create your own tools.
SPECIALIZED COURSES
Legal aspects of the wine and spirits sector
Presentation of the wine-growing structures, the different types of companies (form, purpose, interest) and the specificity of rural leases. Basic principles of the protection of wine and spirits trademarks (including toponymic trademarks). Analysis of the rules applicable to customs and excise. Detailed presentation of a wine property transaction.
International marketing 
This course gives on in-depth presentation of the main wine and spirit businesses around the world. Global approach of wine and spirits world markets, knowledge of wine and spirits environment. Approach of consumer's pattern analysis. Integration of the specificities of wines and spirits in marketing strategies. Strategic marketing tools and wines strategies. Presentation of updated forecasts on the wines and spirits world markets.
International trade of wines and spirits 
Presentation of the main markets of wines and spirits in the world (UK, US, germany, benelux, italy, spain, asia). Incoterms and means of payment, financing of export contracts. Define the conditions of the internationalization of companies in the wine and spirits sector. Understand the financial needs of international trade operations.
Key players in the wine and spirits sector
Within the framework of this seminar, professionals from the wine industry will participate in workshops (merchants, brokers, owners, oenologists). They will decipher the respective challenges of their businesses as well as the expectations of the market. Practical cases will illustrate the problems of the sector. This work will be the subject of recommendations that will be presented to the managers of the sector.
International purchasing and logistics of the wine and spirits sectors 
The tool specific to the purchasing strategy. Obtaining the best conditions of quality and cost for dry materials (corks, bottles, labels, plastics, wood). Set up a logistics circuit. Manage financial risks, including currency risk. Study of documentary credits and financial guarantees. Timely delivery of wine and spirits, including costs and security.
Wine and spirits distribution network 
Analysis of the main markets of the western european union, the USA and asia. Trends and forecasts (IWSR). Focus on specific markets. The key participants of the distribution: wine merchants, mass distribution, hospitality/restaurants. Specificities of the distribution of bordeaux grands crus classés.
Development of a pricing strategy based on the distribution network. Characteristics of the sales of wines and spirits as well as issues of e-commerce.
2nd year courses
WORKSHOPS 2ND YEAR
Personal development workshops and seminars 
Practical seminars aimed at facilitating the integration of the student into professional life:
– Company visits; information technology and the multimedia (excel, power-point applications); performance building and individual coaching (practical exercises): preparing a professional "résumé".
– Recruitment methods; public speaking; negotiation techniques; conferences on current topics and issues.
CSR Certification
Professional workshops 
These workshops will be carried out in collaboration with
Our partners (wine merchants, growers, wine associations, appellation associations).
Business conferences
Presentation of the professions in the sector by professionals.
Production, techniques and tastings
Production – techniques and tastings
This course prepares students to history of distillation and alcoholic beverages; A brief history of the main categories: whisky, brandy, vodka, rum, soju; raw materials: water, corn, grapes, wheat, rice, potatoes; origins, usage versatility; distillation: column vs. Pot stills, distillation basics; and, filtration, blending, ageing bottling, and shipping.
Spirits tastings 
Students will practice in tastings of the main categories (white spirits, brown spirits, liqueurs and specialties);
Courses on the versatility of spirits (straight, mixed, food pairing); and, visit whisky distilleries, cognac companies and vodka producing units.
Spirit tastings et cocktail making-off  
Spirit and cocktail masterclasses with spirit specialists and world class bartenders.
Communication
Media press relations and communication 
Defining the various roles played by the key players in sources of information and media press.
How to communicate efficiently.
International advertising and event management 
Topics include: sources of information and key players in international advertising (advertisers, agencies, media, consumer lobbies);
Global trends affecting advertising today and tomorrow (political, economic, technological, socio-cultural, etc.); And,
Socio-cultural and management factors that have to be taken into consideration when researching, planning and implementing international advertising campaigns.
Management
Management in the spirit industry 
Topics include: integrating a strategic approach to long term development, formulating a global company diagnostic and assessing capacity for change in a fast moving environment;
Making a global diagnosis of a firm and its environment while taking into consideration its capacity to adapt to changes;
Analyzing and understanding structural problems linked to establishing a strategic plan; and, pinpointing the identity of an organization and analyzing the components of the company culture.
Finance and economy in the spirit industry 
Choices regarding investment and financial means;
Financial analysis and financial information – to know theusers, the sources of information; mastering the tools of financial analysis; financing the assets, the production tools and the marketing development; and, COGS, overheads and marketing – aiming at optimizing the gross and the net margins
Law, regulations and policies 
This course introduces legislation inside and outside of europe, rules governing the sale and presentation of products; the naming of wines; the brand, its labelling and its promotion; administrative constraints; product licensing, contracts and control of brand image; protection of intellectual property; combating counterfeit and parallel imports; international regulatory and tax environment; and, communication compliance.
Supply chain management in the spirits field 
From independent agents to fully owned stores, how to control distribution and maximize distribution margins. Topics include: logistics and e-business;
Distribution and logistics strategy; customs and wine transport; specifics linked to purchasing in the wine business; and, the role of spirits merchants.
International negotiation 
The purpose of this course is to master different negotiating techniques according to the cultural context and learn to negotiate with a win-win approach. The course introduces students to the different negotiation techniques with an eye to the cultural context (europe, USA, north africa, asia and latin america). Participants learn how to use a win/win approach and appreciate the importance of gaining a sound knowledge of the profile of buyers. The course also stresses the importance of learning and analyzing the key points needed to succeed in negotiation.
Marketing
Consumer behavior 
This course investigates the dynamics of human behavior and how it relates to decision-making. It helps gain understanding of consumer trends in order to better define target markets. It will explore attitudes: from sipping alone to social drinking, from medical benefits to adverse effects, from taste enjoyment to purposeful drinking. The bright and the dark sides of the spirits industry will also be explored. Other topics: social status and consumption of spirits; the versatility of spirits (straight, mixed, pairing with food); offering; by leading brands in each category and the renewal of the offering.
International marketing and brand management in the spirit industry 
Topics include: managing creativity and innovation; insights into existing and emerging markets; international brand positioning and competitive analysis; market entry strategies, brand development and international pricing strategies; consolidating and evaluating brand strategy; guiding the relationship between brands and consumers; brand building strategy; and, mergers and acquisitions in the spirits industry.
CRM
This course looks at how to conquer the local store and bar (street marketing), as well as how to conquer national retailers – offerings and negotiations. Using technology to organize, automate and synchronize business processes.
Brand marketing and strategy 
Topics include: managing a brand; brand image;
Brand attributes; brand personality – values, benefits and identity; brand development and brand creation; brand extension (vertical/horizontal); marketing tools – advertising, communication, design and packaging, promotions, public relations; and premiumization; ecofriendly attitude; regional vs. International brands; tailormade products.
New products launches 
Assessing the feasibility of a new product. It analyses new product development and the launch process; identification of the opportunities; sequencing and planning launches; financial and P&L aspects; and, production and launches.
Spirits distribution 
This course studies the different trends (economic, cultural or legal) affecting distribution; chainstore brands, and the new channels of distribution (internet). It analyses: strategies for distribution – from independent agents to fully owned stores (how to control to work in free trade or controlled distribution. It also reviews the current situation in the leading markets and consequences on distribution.
Marketing studies and research 
This course prepares students to understand different types of studies: surveys, qualitative studies, explanatory, predicative and causal studies, descriptive studies.
Packaging design 
Topics include: brand strategy; visual identity; design and packaging; industrial design; sales and marketing architecture.
The course content is adapted each year and updated before the start of the new school year
---
2 start dates per year and varying study rhythms
There are two openings per year, in February/March and September/October. To check the opening of each intake, contact the admissions departmentdirectly.
The pace of the course may differ from campus to campus and depending on whether the course is carried out under an internship agreement (initial) or a professionalization/apprenticeship contract (continuing).
The work-study contract must be signed for a period of 12 months (MSc 2), 24 months (MSc1 + MSc 2) or 18 months for the staggered start of March (continuation of studies in MSc2).
Career opportunities after an MSc Spirits Marketing and Management ?
Regional export manager
Product manager
Purchasing manager
Marketing manager
Spirits Brand ambassador
Communication manager
Manager of a spirits firm.
Bar tender
Buyer
Export Director
Department Manager
Spirits consultant
Harvesting owner
What business skills are developed?
The objectives in terms of skills are to be able to:
Establish the marketing strategy and propose an innovative offer;
Define and implement the business development plan;
Manage and implement communication and digital marketing actions;
Manage a marketing and sales team;
Implement and manage the marketing and management strategy in the wine and spirits sector
This program delivers the professional certification of " Marketing and Business Strategy Manager " level 7 (EU), NSF code 312, delivered by Inseec MSc (CEESO, CEERA, CEFAS, MBA INSTITUTE), registered under number 34806 in the RNCP (National Directory of Professional Certifications).
For more details, please consult the online repository: https: //www.francecompetences.fr/recherche/rncp/34806
The certification is issued by capitalization of the totality of the blocks of competences. Each competency of a block must be validated to validate the block of competencies. Partial validation of a block is not possible.
The VAE
This certification is accessible through the Validation of Acquired Experience.
The Validation of Acquired Experience (VAE) – INSEEC
What are the teaching methods?
Teaching methods
Lectures and interactive courses
Situational exercises through collective or individual case studies carried out by the students
Conferences, seminars and educational visits
Evaluation methods
Individual or group case studies
Individual and group oral presentations
Individual and group files
Methods and tools
The evaluation methods are face-to-face, in the form of continuous assessment or final exams in the form of mid-term exams.
Disability
The OMNES Education Group pays particular attention to the societal environment, including the disability dimension. Indeed, we believe that students with disabilities should not have any problems in pursuing their studies and starting a professional career. We accompany them to facilitate their access to the premises, offer them personalized advice as well as adapted accommodations throughout their school career.

Accessibility of premises: all our campuses are accessible to people with disabilities.
To learn more about the OMNES Education Group's disability policy, click here.

Contacts for disability referents by campus:
Bordeaux : Maxime DOUENS – mdouens@inseec.com
Lyon : Anissa GASMI – agasmi@inseec.com
Paris : Priscila SELVA – pselva@inseec.com
Chambéry : Clément BERTACCO – cbertacco@inseec-com
What is the 2022/2023 tuition to enter the program?
Initial training:
Entry in MSc1 : 10 950 €.
Entry into MSc 2 after M1: €12,750
Direct entry in MSc2 : 14 780 €.
Continuing education (sandwich course) :
Training 24 months : 24 950 € HT
Direct entry in MSc2 : 15 280 € HT
VAE/VAP :
VAE : 4 200€ HT
VAP : 850 € HT
International Student Pack: Mandatory fee of 490€ for exclusive support services for international students.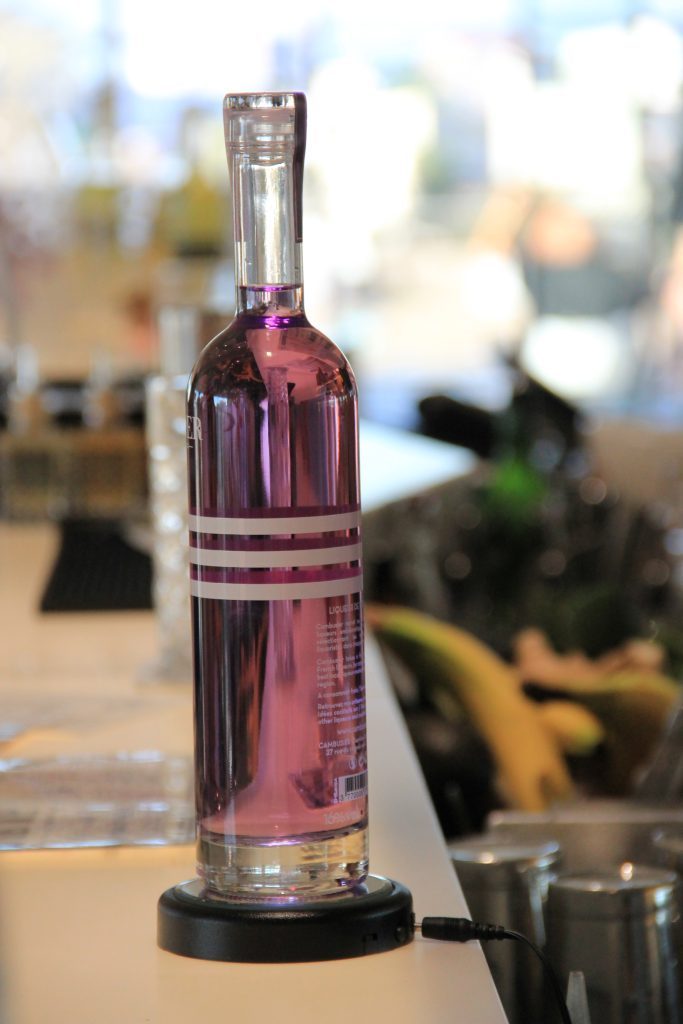 What kind of financial aid is available?
INSEEC offers several financial aid schemes:
les chiffres clés de la formation en Spirits Marketing and Management
90%
Taux d'insertion professionnelle à 6 mois sur la promotion 2019-2020
100%
Ration du nombre d'apprentis certifiés par rapport à ceux présents à l'examen
85%
Taux de réussite aux examens de la certification professionnelle délivrée et associée à ce programme pour la promotion de 2018-2019 
85%
Taux de satisfaction des apprenants (selon le rapport d'analyse lime survey réalisé en octobre 2020 sur la promotion 2019-2020) 
Updated 20 October 2023