The MSc Sports Marketing & Management course
"As part of my Master's degree, I had the opportunity to do a six-month internship with the CROS of New Aquitaine. As an Assistant in charge of Communication and Marketing. After a wonderful student year in Bordeaux, I decided to do a gap year between my Master of science 1 and 2. This was to gain experience and skills. This year consisted of two six-month internships. The first one in the French Football Federation as Assistant Project Manager for Partnerships. And the second one, at PSG as Sponsorship Production Assistant.
Thomas LATIEULE, ancien étudiant – profil Linkedin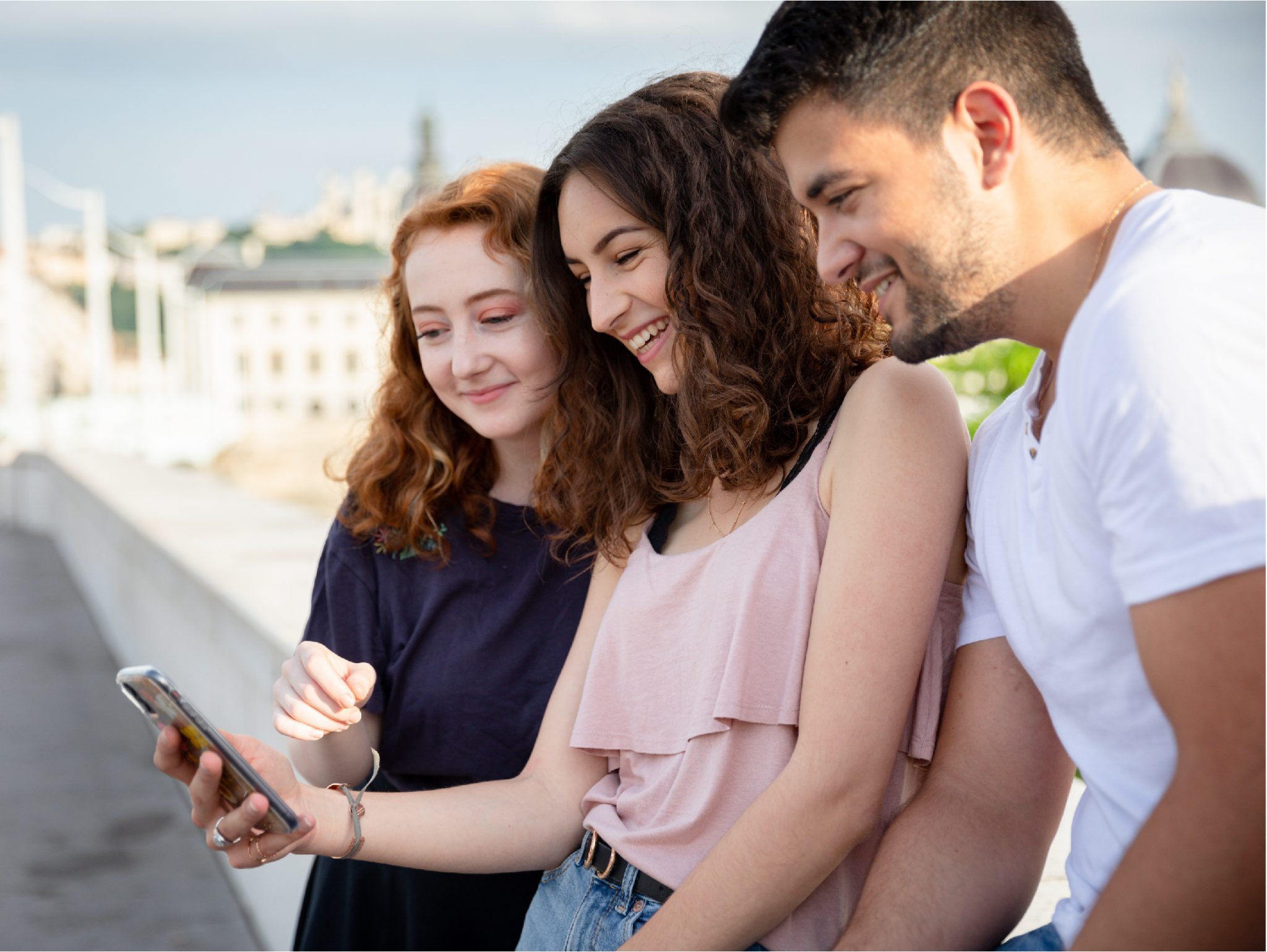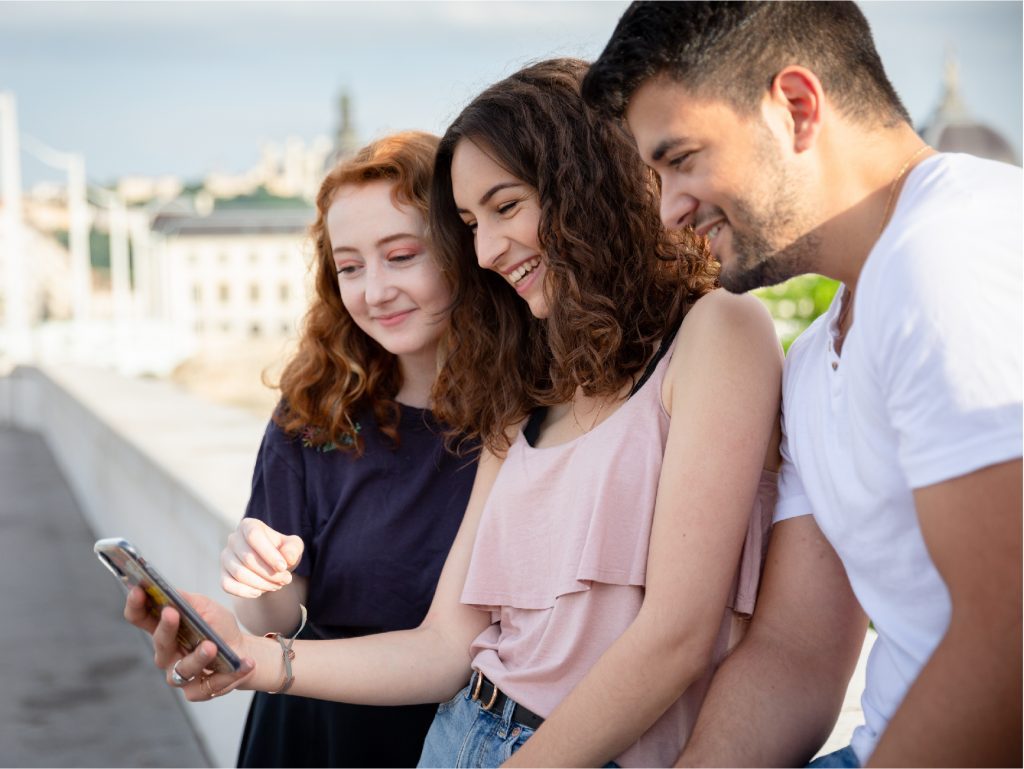 Un diplôme en 1 ou 2 ans pour devenir un expert en management du sport
Holders of a BAC+3 can apply for thefirstyear of the MSc, and holders of a BAC+4 can apply directly for the second year.
The program includes strategy and management-oriented courses, complemented by numerous professional courses related to the sports industry.
The objective of this program is to acquire the necessary skills to quickly integrate employment in high-level functions in the field of sport: marketing and events, organizations and governance of sport.
You want to know more about the program MSc Sports Marketing and Management ?
Sign up for an Open House!
The Courses
The courses listed below are examples only and may vary slightly depending on the campus. The content of the courses is adapted each year to market developments and is updated before the start of each new school year.
Les cours de 1ère année
PROFESSIONAL METHODS AND PRACTICES – 1ST YEAR
Business Game
The business game is played using a business simulator. Groups of students are responsible for running a business in real time. All major business functions are covered. Students will make decisions to maximize the profitability of the business.
Ateliers techniques professionnels et Management Personnel
CV writing, recruitment interview techniques for the search for an internship, professional project management, team management and meeting management.
Negotiation techniques, transactional analysis and NLP, speaking and stage fright management, management and leadership techniques (PRADITUS).
Skills assessment, coaching, digitization of the CV and job search techniques at national and international level, preparation for the defence of the applied research thesis.
Conférences Métiers
Presentation of the professions in the sector by professionals.
CROSS-CUTTING AND FUNDAMENTAL COURSES
Gestion budgétaire et Tableaux de Bord
The objective is to acquire key skills in terms of budget management and reporting. The focus will be on budget architecture, with the implementation of summary documents, project management control and its link with budget management, and the creation and steering of performance indicators.
Business Plan et Création d'entreprise
The objective of this module is to learn how to draw up a business plan: Designing a costed project for the creation or development of a company.
Several steps are covered: feasibility study, market targeting, opportunities and risks, strengths and weaknesses, communication, financing plan and profitability.
Management stratégique
A precise methodology for analyzing customer needs, market structure and competitor dynamics to identify opportunities and threats in the environment is presented.
Négociation
This seminar focuses on a negotiation in a national and international context.
In particular, it will be necessary to take into account the cultural dimension and define its impact in an international negotiation. The national negotiation will focus on the sales process through role playing.
Business english
To perfect English language comprehension and communication skills in a wider context than just business English. Students are required to take the TOEIC test.
Informatique de Gestion
This module aims to deepen students' skills in IT to meet the needs of companies in terms of budgetary or commercial monitoring, project management, personnel management and communication: Excel, Word, Powerpoint, teamwork tools, business software.
It aims to be efficient with office automation tools, identify and correct errors quickly, customize existing tools or create your own tools.
Business Skills
What makes a successful business person?
Internal and external communication skill; managing your priorities and deadlines; organization and time management skills; how to be a great listener, writer and speaker; effective sales techniques; effective group dynamics and project management skills; understanding international business culture.
SPECIALIZED COURSES
Marketing sportif
Understand, analyse and then be able to design marketing strategies for commercial and non-commercial sports organisations. The case of national sports federations and professional sports clubs are particularly analyzed.
Sporting goods retail
In a worldwide perspective, the aim of this course is to understand, to analyze, then to design marketing strategies of sporting goods companies.
Economie du sport
Know the economic roles and issues of sport. To master its international impact, particularly in the sports sector.
Sport et société
The aim is to master the societal issues related to sport as well as the rules that govern sport.
Stratégie de communication
Understand, analyse and then be able to design communication strategies through sport according to the company's objectives. The focus will be on editing a video in sport.
Journalistic writing plays an important role in the media coverage of a sport, a sportsperson or an event. This seminar will be an opportunity to address the fundamentals of journalistic writing applied to sports.
Marketing digital appliqué au sport
Digital marketing and social networks are now essential facets of sports marketing. This module allows you to master the basics.
Introduction au droit du sport
Master the fundamentals of sports law, particularly contract law and image rights.
Gestion d'un évènement sportif
To know the different functions necessary for the organization of a sports event and understand their interactions before, during and after the event.
Les cours de 2ème année
PROFESSIONAL METHODS AND PRACTICES– 2ND YEAR
Ateliers techniques professionnels et management personnel
CV writing, recruitment interview techniques for the search for an internship, professional project management, team management and meeting management.
Negotiation techniques, transactional analysis and NLP, speaking and stage fright management, management and leadership techniques (PRADITUS)
Skills assessment, coaching, digitization of the CV and job search techniques at national and international level, preparation for the defence of the applied research thesis.
LinkedIn workshops.
Outils de gestion informatisée
Software (Excel, Word, VBA, professional software).
Conférences métiers
Presentation of the professions in the sector by professionals.
MARKETINGAND MANAGEMENT OF SPORT
Stratégie de marque
The importance of building a brand identity in the sports environment. Reflection on the legitimacy of performance around the "genetic heritage" of the main sports brands (equipment manufacturers, clubs…).
Work on real cases.
Branding et naming
The objective of this module is to understand the latest branding strategies in the sports sector and in particular the appropriation of private companies in sports venues. The elements of sponsorship and patronage will be discussed as well as the tax and legal conditions.
Gestion des organisations sportives
Specific management of sports organisations taking into account all stakeholders: clubs, federations, leagues, IOC, etc.
Gestion d'un évènement sportif
This module allows you to master the management of a sports event in its entirety: what methodology, insurance and security, logistics, budgeting, ticketing, etc.
The focus will be on stadium management and consumer experience (stadium operations, fan experience, crowd management, sponsorship, etc.).
Strétgie et entrepreunariat
How to develop your start-up in the sports sector: from the creation of the brand, the development of the project, the fund raising, the communication.
COMMUNICATION AND SPORT BUSINESS
Stratégie digitale
Today, digital is an essential part of an organization's strategy. The objective of this module is to master the digital strategy and its follow-up (budget, KPI, etc.).
Relations presse et plan média
In the communication strategy, press relations and media planning are of particular importance. The objective is to know how to build a relationship with the media, the targets to bring visibility to an event, a sportsman, etc. including E-RP.
A mastery of the Hospitality concept will also be proposed with the creation of commercial offers and the measurement of their effectiveness.
E-sport
Discover and learn about the e-sport business ecosystem. What are the opportunities?
Social media strategy
A particular focus will be on social media strategy with platforms, content creation and communities.
ECONOMICS AND SPORTS LAW
Paris sportifs
Legal framework, regulations and different players in the sports betting sector with a focus on risk management and customer segmentation.
Droits TV dans le sport
What are the specifics of television broadcasting? What monetization? Understand the world of agencies that market audiovisual sports rights worldwide through TV channels during international events (CAN, EURO, WORLD CUP…) as well as the entire chain of production and image capture of a production company.
Droits du marketing sportif
Explanation of the process of selling marketing rights by agencies to rights holders (clubs, federations, institutions…) and advertisers thanks to marketing tools, studies… in order to meet specific needs.
Stratégie de RSE
Taking social and environmental responsibility into account is a must today. Learners will be able to understand its integration into the organization's strategy and take it into account in both the marketing and management of the organization. In this way, sports organisations will be able to implement concrete, quantifiable and valuable actions in the service of society and the environment.
Ressources humaines appliquées au sport
We will discuss labour law and the legal elements of an employment contract. The learner will thus be better equipped to understand the legal aspects and the law in general in the context of work.
Tableaux de bord et reporting
The sports marketing manager must be able to propose dashboards and reporting in order to ensure the follow-up and development of any activity.
---
2 start dates per year and varying study rhythms
There are two openings per year, in February/March and September/October. To check the opening of each intake, contact the admissions department directly.
The pace of the course may differ from campus to campus and depending on whether the course is carried out under an internship agreement (initial) or a professionalization/apprenticeship contract (continuing).
The work-study contract must be signed for a period of 12 months (MSc 2), 24 months (MSc1 + MSc 2) or 18 months for the staggered start of March (continuation of studies in MSc2).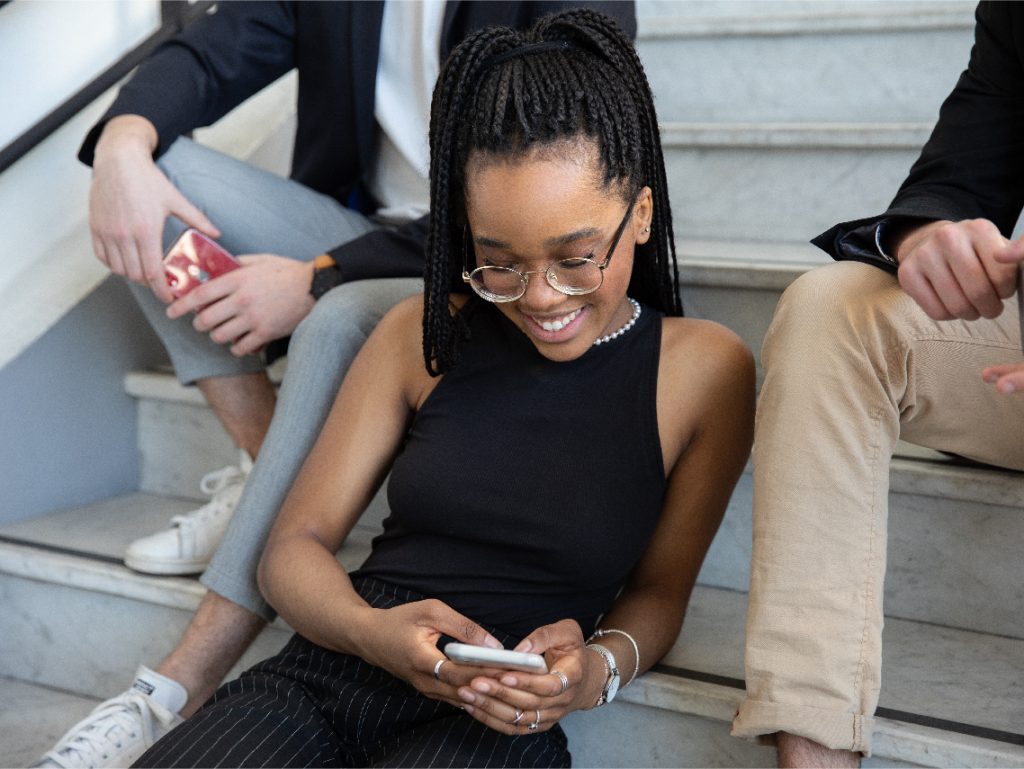 Career opportunities after an MSc in Sports Marketing and Management
Marketing Director
Brand Director
Marketing Manager
Product/range marketing manager
Client Manager
Marketing Manager
Marketing Project Manager
Brand Manager
Product Manager
International Product Manager
Market Manager
Marketing Consultant
Research Manager
Marketing business manager
What business skills are developed?
Determine the marketing strategy and propose an innovative offer
Define and implement the business development plan
Manage and implement communication and digital marketing actions
Manage a marketing and sales team
Implementation and management of the marketing and management strategy in the sports sector
This program delivers the title of " Manager of Marketing and Commercial Strategy" level 7 – former level 1 – registered in the RNCP (National Directory of Professional Certifications) under the code NSF 312.
The certification is obtained by capitalisation of all the blocks of skills.
For more details, please consult the online repository: https://www.francecompetences.fr/recherche/rncp/34806/
What are the teaching methods?
Teaching methods
Lectures and interactive courses
Situational exercises through collective or individual case studies carried out by the students
Conferences, seminars and educational visits
Evaluation methods
Individual or group case studies
Individual and group oral presentations
Individual and group files
Methods and tools
The evaluation methods are face-to-face, in the form of continuous assessment or final exams in the form of mid-term exams.
What is the 2022/2023 tuition to enter the program?
Initial training:
Entry in MSc1 : 9 550 €.
Entry in MSc 2 after M1: 10 050 €.
Direct entry in MSc2 : 11 450 €.
Continuing education (sandwich course) :
Training 24 months : 20 800 € HT
Direct entry in MSc2 : 11 950 € HT
VAE/VAP :
VAE : 4 200 € HT
VAP : 850 € HT
International Student Pack: Mandatory fee of 490€ for exclusive support services for international students.
What kind of financial aid is available?
INSEEC offers several financial aid schemes:
les chiffres clés de la formation en MSc Marketing et Management du Sport
91%
Taux de satisfaction global par rapport à la formation – Promo 2019
99%
Taux de réussite – Promo 2019
73%
Taux d'employabilité – Promo 2019
73%
Taux de CDI à 6 mois – Promo 2019
Disability
The OMNES Education Group pays particular attention to the societal environment, including the disability dimension. Indeed, we believe that students with disabilities should not have any problems in pursuing their studies and starting a professional career. We accompany them to facilitate their access to the premises, offer them personalized advice as well as adapted accommodations throughout their school career.

Accessibility of premises: all our campuses are accessible to people with disabilities.
To learn more about the OMNES Education Group's disability policy, click here.

Contacts for disability referents by campus:
Bordeaux : Anne-Sophie SCHENKELS – asschenkels@inseec.com
Lyon : Mylène BESTOSO – mbestoso@inseec.com
Paris : Priscila SELVA – pselva@inseec.com
Chambéry : Clément BERTACCO – cbertacco@inseec.com
Updated 1 September 2022