The BBA INSEEC international management course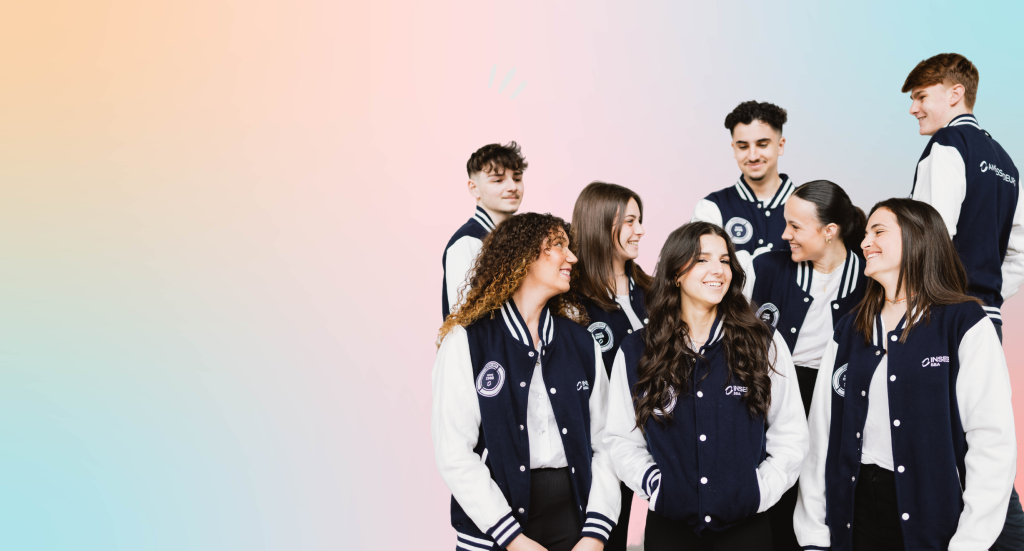 Discover the BBA INSEEC
BAC + 4 approved by the French Ministry of Higher Education
THE most awarded post-baccalaureate diploma format in the world
170 partner universities worldwide
Gradual professionalization
A progressive French/English course or a 100% English course
A dynamic community life (+30 associations)
What is the mission of the BBA INSEEC?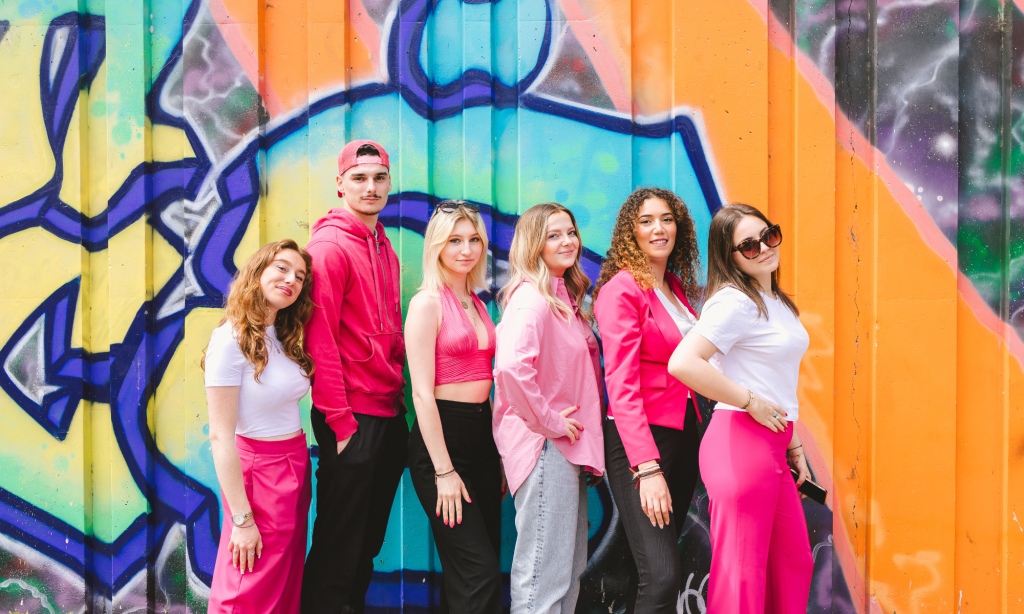 With its state-approved diploma, multi-disciplinary teaching and innovative, interactive pedagogy, the school trains future operational managers with international profiles, capable of meeting tomorrow's major challenges.
You wish to have an international career in the sector of :
Join one of France's top 10 post-bac to Bac+4 program .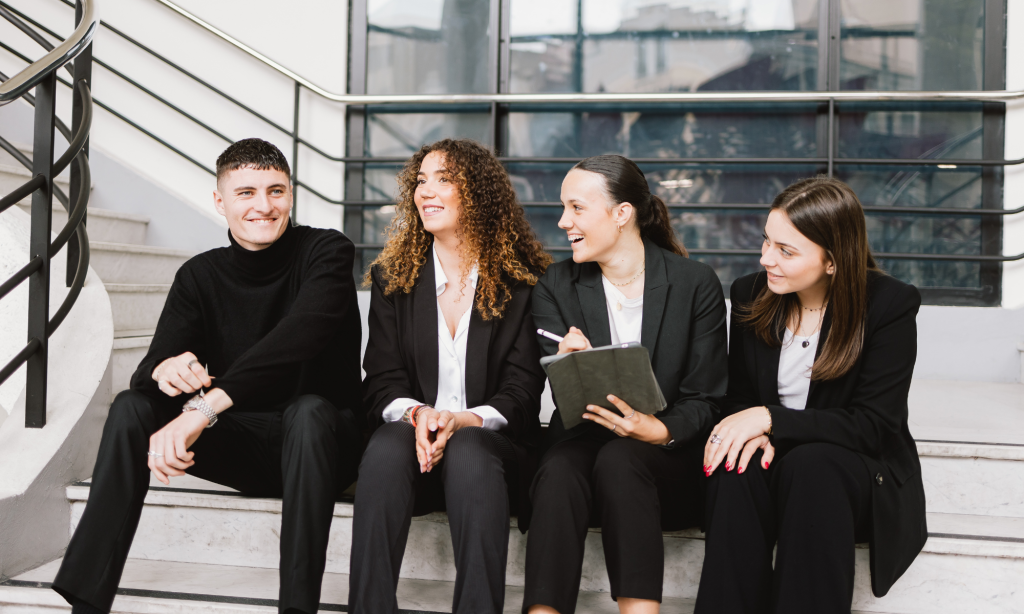 Discover the objectives of our 4-year program – INTERNATIONAL MANAGER
Graduates of the INSEEC BBA in International Business Management manage a team of employees, a project, a department or an entity in a multicultural or international environment.
He/she participates in defining strategy and decides on the tools and operational resources to be implemented to achieve the objectives contributing to the organization's performance. It leads cross-functional projects in one of the following areas: marketing, finance, sales, management, human relations.
A word from Guillaume GARNOTEL – Director of the BBA INSEEC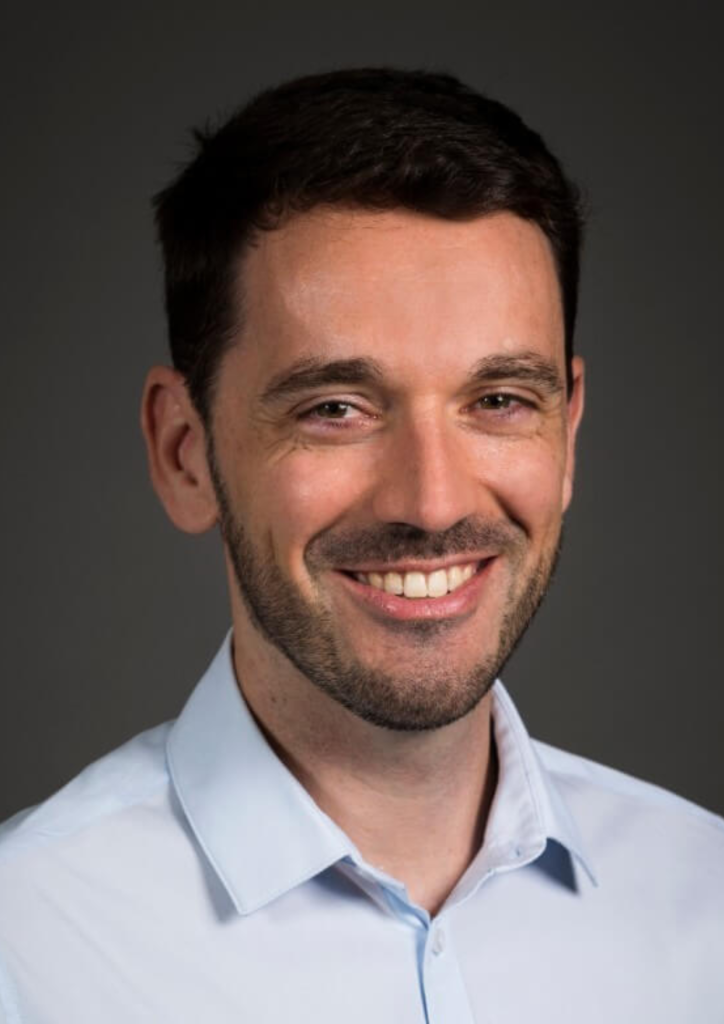 "True to its pioneering character, our school offers a Bachelor in Business Administration (BBA) based on an innovative and ambitious educational project, in line with the economic challenges to come.
Our program, approved by the French Ministry of Higher Education, Research and Innovation and modeled on the Anglo-Saxon BBA modelgives you the choice, after obtaining of the state-approved Bac+4 diploma, between rapid professional integration thanks to the high employability it offers, or continuing your studies in Master 2 (corresponding to the European LMD model). In this case, you will have access to a wide range of specializations – in France or abroad – offered by our schools around the world.
Our aim is to train young professionalssionals who are pragmatic, operational, multicultural and open to the world, and to prepare them for successful professional integration in France and abroad.
This program, with its strong international dimension, has always focused on the development of skills that are highly valued by companies and that will stand out on attractive resumes and make your application stand out from the rest."
Why choose the INSEEC BBA?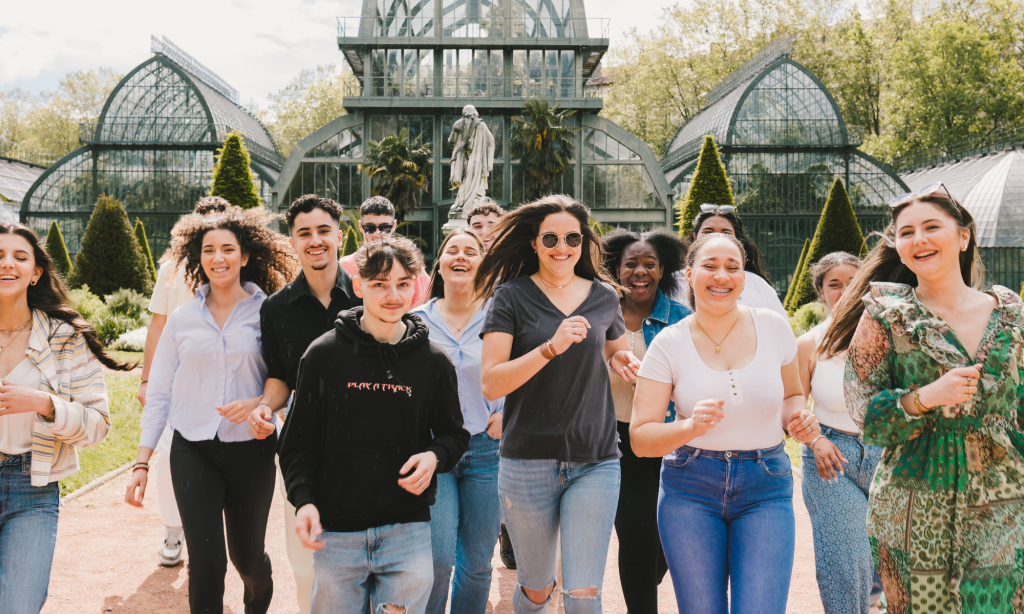 A rich and interactive pedagogy in project mode
Wide-ranging skills in all aspects of business, management and administration.

An innovative teaching method based on group work and achievements

A strong immersion in the company

Preparation for the international job market
What is the recognition of the BBA INSEEC diploma in France and abroad ?
/
What is the INSEEC BBA curriculum?
What courses are offered in the 1st and 2nd years of the INSEEC BBA?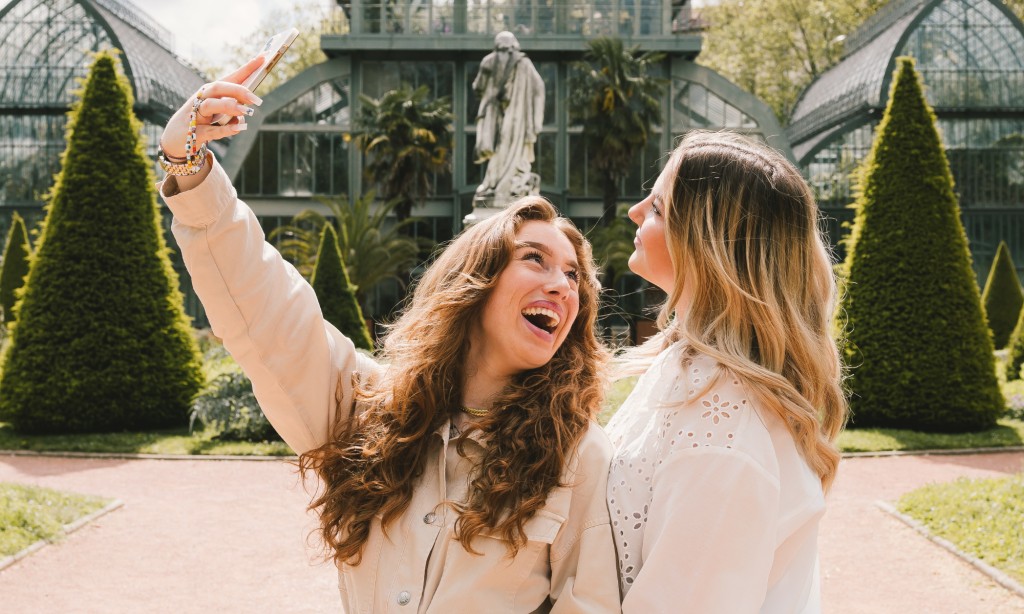 The 1st and 2nd year of the INSEEC BBA program
1st year objective: Discover the business world and develop your general culture
Number of course hours: 418h
2nd year objective: Modeling, understanding business issues and opening up to international markets
Number of course hours: 420h
Programme d'enseignement – 1ère année
Introduction Statistics
Voltaire Project
Marketing fundamentals
Business Game
Company law
Geoeconomics of Europe
LV1 English
LV2
Sales techniques
Cross Cultural Management
Corporate IT
CREA Challenge
Project Management – AEP
Geo-political events
Statistics and survey methodology
Market research techniques
Corporate communication
International Trade
Introduction to corporate strategy-> Business economics
International Week
International Negotiation
Computer Science – Advanced Excel
Story Telling
Sales Team Management
Project Management – AEP
Programme d'enseignement – 2ème année
Financial analysis
Distribution
Business financing
Offer marketing
Business Game – First Strat
Labour law
Communicate and convince
TCI – International Business Techniques
LV1 – English
LV2
LV3
Computer science Photoshop and Indesign
Approach to External Markets
Project management – PEA
Boot Camp
Advanced Financial Analysis
Advertising Promotion
Cost analysis and control
International Week
Communicate and convince
Computers – advanced excel
What courses are offered in the 3rd and 4th years of the INSEEC BBA?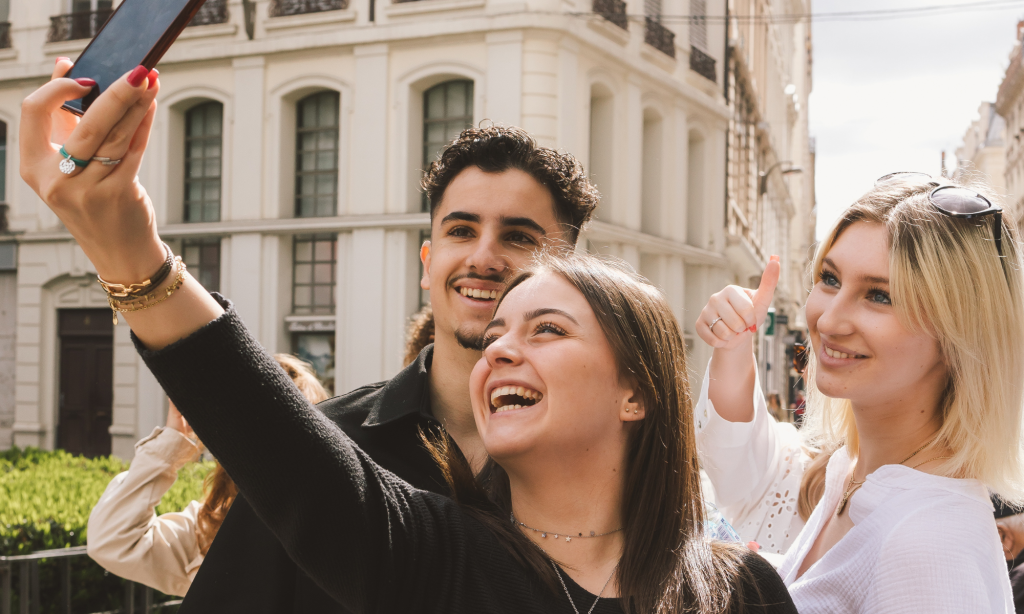 The 3rd and 4th years of the INSEEC BBA program
3rd year objective: Immerse yourself in an international environment and initiate a professional project
Number of course hours: 216h (for 1 semester in France)
4th year objective:
Professionalization at the heart of the BBA INSEEC program
Number of course hours: 441h
Programme d'enseignement – 3ème année
International markets and financing
Budgetary Management
Investment policy and choices
Financial diagnosis
Brand strategy
E-Marketing / Internet Marketing
International Marketing & Communication
Consulting and Development Mission
LV1 English
Geostrategy
LV2
Business intelligence
LV3
Corporate Strategy
Human resources and social relations
Innovation management
Professional Project
Start Up Challenge
Programme d'enseignement – 4ème année (tronc commun)
LV1 – English / TOEIC
LV2
Business engineering
LV3
Corporate strategy
Methodology of the Applied Research Paper
Change management
Project Management
4ème année majeure – Global Marketing & Brand Strategy (100% English)
Marketing Research
Brand Management
Content Marketing
B to B Marketing
Digital Marketing
Marketing Consulting Project
Packaging
Photoshop
Corporate communication
4ème année majeure – International Finance (50% english)
Strategic controlling
Block Chain and Cryptocurrencies
Audit
Financial Strategy
Asset management
Excel VBA
US GAAP- IFRS
Corporate Finance – Global Assets Management
Merger and acquisition
Financial Markets & Trading
4ème année majeure – Digital Marketing & Data Management
Inbound Marketing & E-CRM
Brand and Social Networks
Digital Project
E-consumer & Data Analysis
Digital Communication SE0 & SEA
New digital trends
Image editing techniques
Overview of web technologies
Applied research paper
4ème année majeure – International Business & Innovation (100 % English et en Alternance)
Market Research
Brand Management
Packaging Design
Corporate Communication
International Retail and Distribution
Budget Management
Developing and Lauching Products Across Sectors
Digital Communication and Advertising
What career opportunities are there after the INSEEC BBA?
Here are a few examples of jobs available after the INSEEC BBA
✓ Unit/Department Manager/Director
✓ Marketing Manager, Innovation
✓ Product manager / Project manager
✓ Sales, marketing and communications manager
✓ Business engineer
✓ Logistics, Purchasing, Supply chain manager
✓ Business Creator
✓ Management controller / Auditor
✓ Chief Financial Officer
✓ Trader
✓ Human resources manager/consultant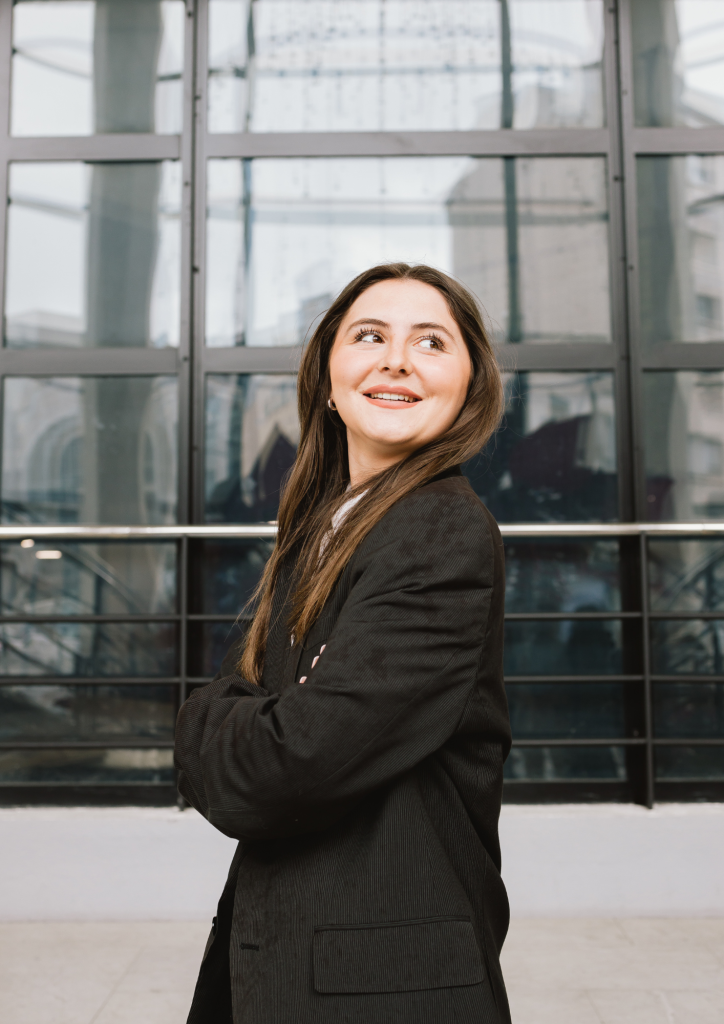 What professional skills are developed through INSEEC BBA training?
What business skill sets are being developed?
RNCP36035BC01 – Understand the business world, understand an organization's ecosystem, make proposals for your company
RNCP36035BC02 – Develop company visibility and sales through sales and marketing in an international environment
RNCP36035BC03 – Managing a team, taking responsibility and showing leadership
RNCP36035BC04 – Use decision-making tools and develop a detailed approach to budget management in your area of responsibility, and communicate effectively with the company's accounting department.
RNCP36035BC05 – Develop the ability to analyze your working environment, markets and financial flows in a globalized environment.
RNCP36035BC06 – Monitor opportunities, protect your professional working environment and master the legislative framework of your field of responsibility
What are the teaching methods?
Teaching methods
Lectures and interactive courses
Situational exercises through collective or individual case studies carried out by the students
Conferences, seminars and educational visits
Evaluation methods
Individual or group case studies
Individual and group oral presentations
Individual and group files
Methods and tools
The evaluation methods are face-to-face, in the form of continuous assessment or final exams in the form of mid-term exams.
Is the INSEEC BBA a professional program?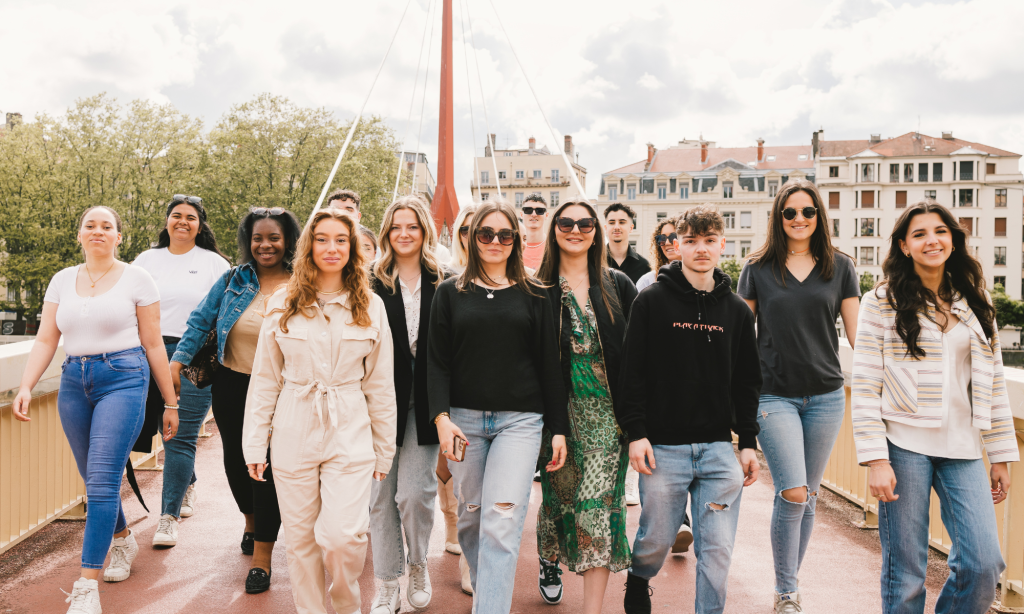 The INSEEC BBA program delivers the RNCP36035 title of
"International Manager" Level 6
Certification is obtained by capitalizing on all 6 skill blocks.
Make an appointment with our teams to discover our program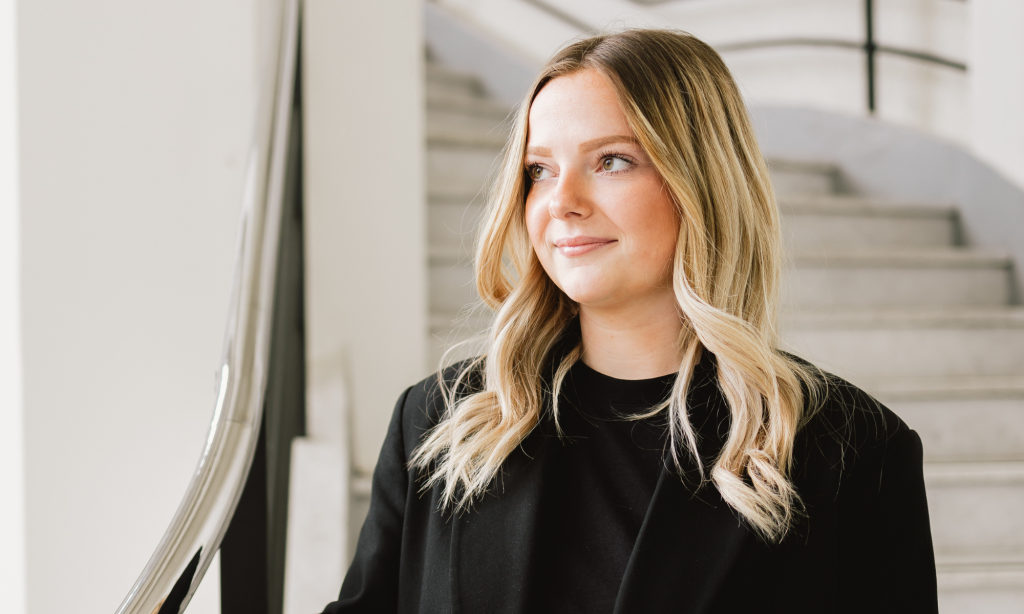 Book your personal appointment
Our Admissions teams in Lyon, Bordeaux and Paris will meet you face-to-face for a personalized appointment. Do you have any doubts or questions about the BBA program or life at INSEEC? Book your personal appointment with our team now.
Découvrez nos prochains événements BBA INSEEC
Retrouvez nos événements sur nos campus de Lyon, Bordeaux et Paris ou participez en ligne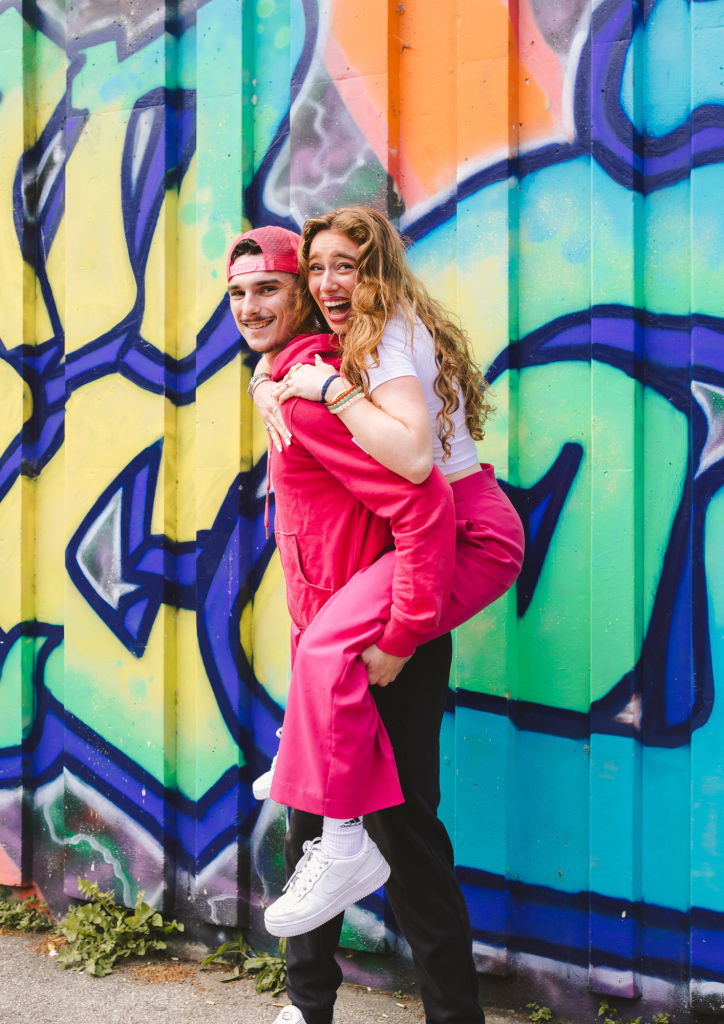 What are the tuition fees for 2023/2024?
Initial training:
BBA1st year: €10,800
BBA2nd year: €11,200
BBA 3rd year: €11,500
BBA 4th year: €10,800
Continuing education (sandwich courses) :
BBA 4th year: €11,340
Prerequisites for admission to the International Business Management work-study major: Validation of the 3rd year of the BBA INSEEC (180 ECTS credits) – work-study major open only to students enrolled at the BBA INSEEC.
In the case of work-study training, tuition fees are payable by the OPCO and the company signing the contract.
What kind of financial assistance is available?
INSEEC offers several financial aid schemes:
INSEEC BBA training key figures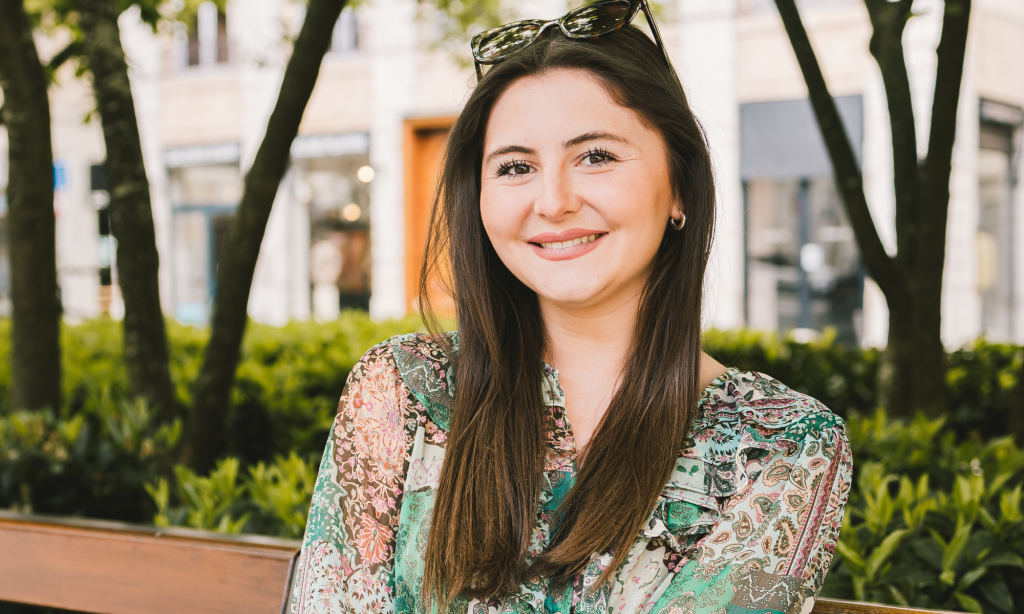 93% training success rate
96% overall satisfaction
38,000€ average graduation salary
98% of our young graduates in employment within 06 months of graduation
*survey conducted in March 2022 on 2021 graduates (148 respondents)
Discover our admission paths for the BBA INSEEC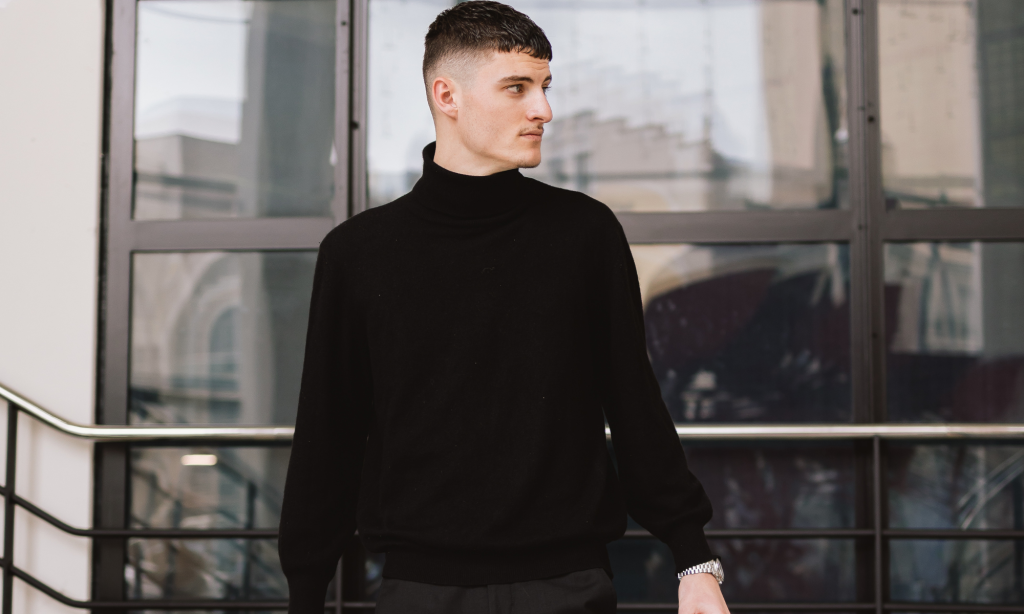 2 possibilities to integrate the BBA INSEEC
Find out all the details below:
Are you a senior in a French high school?
Do you have a bachelor's degree or a bachelor's degree + 1 or 2 years?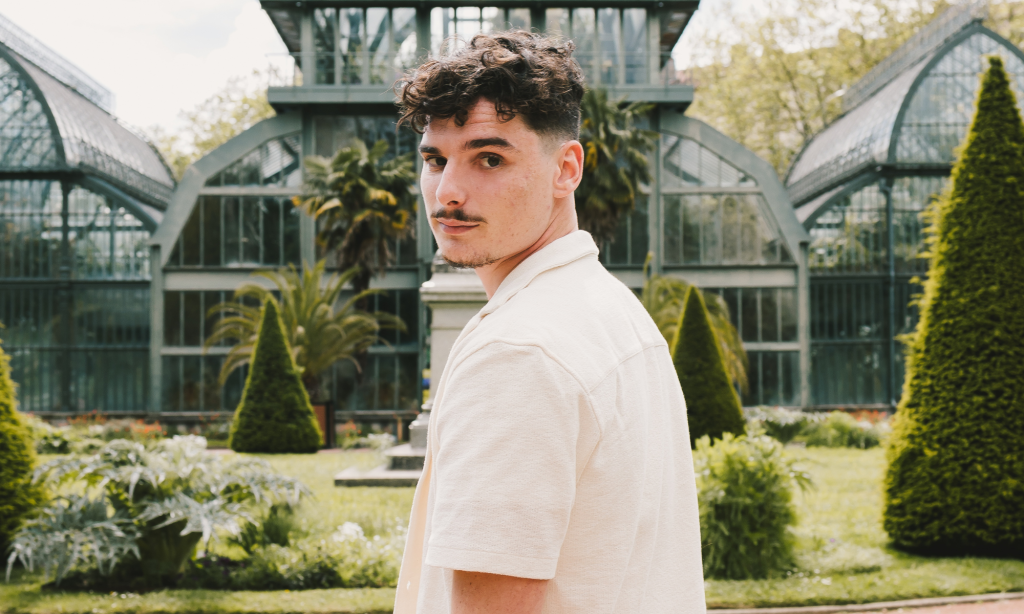 Application for international students living outside France
Beware! The international admission procedure only applies to you if you are not a French citizen, if you live outside of France and if you are not attending a French high school
More information on the BBA international management course INSEEC
On which campuses is the BBA INSEEC located?
How can I study with a disability?
The OMNES Education Group pays particular attention to the societal environment, including the disability dimension. Indeed, we believe that students with disabilities should not have any problems in pursuing their studies and starting a professional career. We accompany them to facilitate their access to the premises, offer them personalized advice as well as adapted accommodations throughout their school career.

Accessibility of premises: all our campuses are accessible to people with disabilities.

Contacts for disability referents by campus:
Lyon : Manon TURLIN – mturlin@inseec.com
Bordeaux : Fanny LUSTIN – flustin@inseec.com
Updated January 10, 2023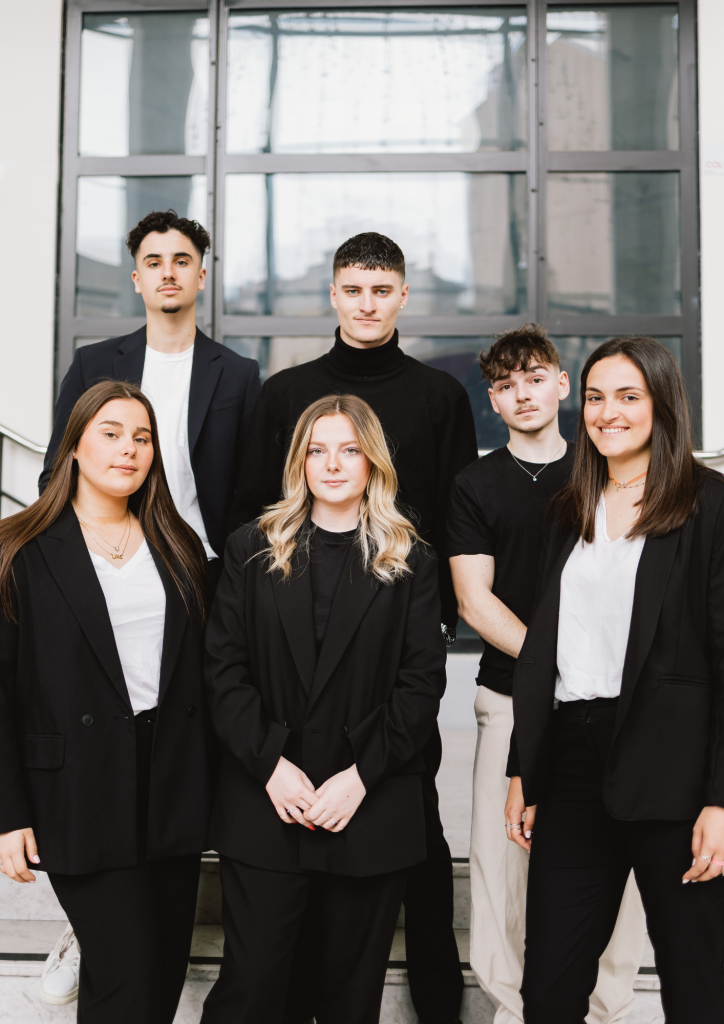 Are multiple entries possible?
There is only one start of the school year, in September.
Is it mandatory to join an association?
In the first and second year, it is indeed compulsory for students to participate in the school's community life, as this is part of the educational project.
How to apply to the BBA program?
More information on the admissions procedures page.
Updated 18 October 2023