Are you a student in search of your future vocation? You should know that a large number of training courses are currently available as apprenticeships. What are the characteristics of this type of training? How to find the best route?
You wish to join
an INSEEC program?
You wish to have some
more information about a program?
What is an apprenticeship?
Apprenticeships are courses that offer the opportunity to study while working. This means that you alternate periods in a company (public or private) and classroom courses. Apprenticeship training is therefore an opportunity to obtain a diploma while gaining real experience in the world of work. You keep the status of student, but you are also under an apprenticeship contract, on a fixed-term or permanent contract within a company.
This type of training is aimed at young people under 30 years of age. Depending on the institution, the course may lead to a state diploma or a professional qualification recognized by the Ministry of Employment and Labor.
How to choose an apprenticeship?
As with any higher education course, there are a number of criteria to consider when choosing your apprenticeship. The diversity of the courses offered is one of the main criteria to consider, the objective being to find a course that corresponds to your needs.
Schools such as INSEEC allow you to choose from many specializations. If you are still looking for your field of study, take advantage of the orientation fairs or an information meeting to make your choice. This type of event is an opportunity to talk with an education professional who can help you find your direction.
In addition to the specializations available (luxury, sports, finance, real estate, digital etc.), also consider the quality of the training. To get an idea, look at the success rate of students who graduate and their level of integration into the professional world. Take advantage of the open house to discover the infrastructure, the teams and the equipment used for teaching. This can also be a good opportunity to talk with alumni.
Why choose INSEEC for your apprenticeship training?
INSEEC is a school specialized in apprenticeship training . The courses offered are accessible from a Bac+2 diploma in order to obtain a Bachelor's degree. INSEEC offers many advantages to young people seeking an apprenticeship.
We currently have 10 specializations, namely:
the field of communication;
the field of trade and business;
the field of finance;
the international field ;
real estate ;
the field of human resources and health ;
the digital and data domain;
the luxury and wine industry;
the field of marketing.
Each of these specializations offers many possibilities in terms of job opportunities. A specialization in the international field can allow you to apply for positions such as supply chain manager, business developer, brand manager or key account manager. It should be noted that this specialization can be taught in English.
The finance field also offers many opportunities, whether in financial institutions such as banks or in corporate finance departments. You can work as an auditor, management controller, credit analyst or bank branch manager. If you wish to move into the field of real estate, positions such as asset manager, land developer and real estate agency director await you.
The employability rate of INSEEC graduates is estimated at 95%. The different specializations allow our students to integrate all types of sectors. Indeed, students are trained to be immediately operational and to be able to hold strategic positions. We also give our students the opportunity to develop internationally. In addition, INSEEC has the largest network of business alumni in France, which allows it to multiply professional opportunities and increase its network.
How does the apprenticeship training work?
As mentioned above, the apprenticeship training takes place successively at the school and at the company. The length of the contract between you and the company varies between 12 and 36 months, knowing that the contract can start a little before and end a little after the training.
As an employee, you receive a salary based on three indicators: your age, the length of the contract and the company's collective agreement. For example, a master's student earns around the minimum wage. However, the calculation methods are available on the government's website dedicated to work-study programs. It should be noted that the link between the student and the company is made through a mediator within the school.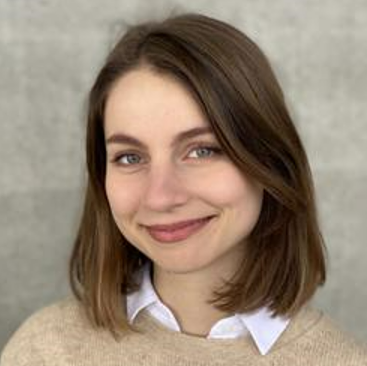 How does the school help find an apprenticeship?
INSEEC does everything possible to assist its new students in their search for a company. This assistance is provided mainly through :
CV workshop
job dating, afterwork, business week, which allow you to meet live professionals for interviews
professional conferences
meetings with alumni
partnerships with companies. For example, a partnership with ECONOCOM will open up 100 work-study positions and permanent contracts per year, reserved for our students and graduates
a platform with offers of apprenticeships, professionalization contracts, fixed-term contracts, permanent contracts and internships.
Updated 2 August 2023