Our Post-Bac courses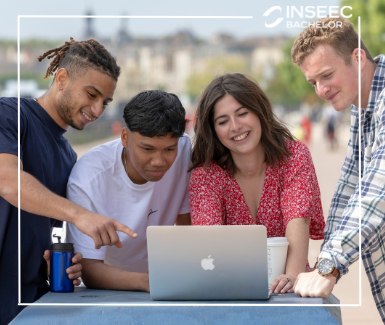 La formation Bachelor INSEEC post BAC
Build the course that suits you!
Post-bac training in 3 years
5 campus en France : Lyon, Paris, Bordeaux, Chambéry et Beaune et un à l'étranger : Londres
Candidature simplifiée hors Parcoursup (dossier et entretien de motivation)
2 possible start dates: September and February
Spécialisation dès la 1ère année, 100% spécialisé en 3e année
+ More than 15 professionalization courses
Alternate work experience possible in 3rd year
Depending on the course, French or English courses
Academic mobility in 3rd year according to the speciality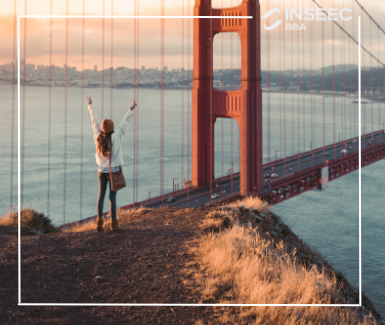 La formation BBA INSEEC post BAC
Create your own international future!
4-year post-bac training
2 campuses in France: Lyon and Bordeaux and 3 campuses abroad: London, San Francisco and Barcelona
Application via Parcoursup for the Terminale students or on file for the holders of the Bac
2 Tracks: "Classic" (French / English) or "International Track" 100% English
2 mobilités obligatoires à l'étranger (jusqu'à quatredéparts possible)
+ de 170 universités partenaires à l'international
Possible work-study in 4th year depending on the specialization
Diploma with triple recognition in France and abroad
Spécialisation progressive durant la 3ème et 4ème année du cursus
Les étudiants de Terminale désirant continuer leurs études dans l'enseignement supérieur peuvent s'orienter à l'INSEEC vers un Bachelor en 3 ans ou en 4 ans. Le programme INSEEC Bachelor en 3 ans permet une spécialisation dans un domaine d'expertise (marketing, finance, sport, business, luxe et vin etc). La moitié des étudiants s'oriente ensuite vers le marché du travail, l'autre moitié continue en Master ou Master of Science. Quant au programme BBA, il s'agit d'une formation en 4 ans tournée vers l'international, avec une vie associative riche et une spécialisation progressive pendant les deux dernières années.
Updated 30 May 2022