Our Post-Bac courses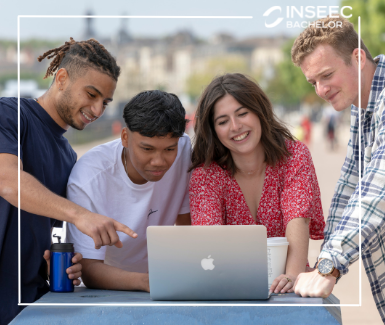 The INSEEC Bachelor post BAC training
Build the course that suits you!
Post-bac training in 3 years
6 campuses in France: Lyon, Paris, Bordeaux, Chambéry, Beaune, Rennes and one abroad: London
Simplified application outside Parcoursup (application and motivation interview)
2 possible start dates: September and February
Specialization from the 1st year, 100% specialized in the 3rd year
+ More than 15 professionalization courses
Alternate work experience possible in 3rd year
Depending on the course, French or English courses
Academic mobility in 3rd year according to the speciality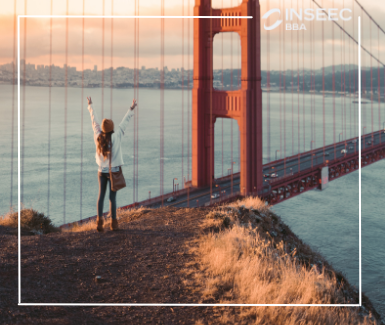 The BBA INSEEC post BAC training
Create your own international future!
4-year post-bac training
2 campuses in France: Lyon and Bordeaux and 3 campuses abroad: London, San Francisco and Barcelona
Application via Parcoursup for the Terminale students or on file for the holders of the Bac
2 Tracks: "Classic" (French / English) or "International Track" 100% English
2 compulsory mobilities abroad (up to 4 possible)
170+ international partner universities
Possible work-study in 4th year depending on the specialization
Diploma with triple recognition in France and abroad
Progressive specialization during the 3rd and 4th year of the program
Students in their final year of high school who wish to continue their studies in higher education can choose a 3 or 4 year Bachelor's degree at INSEEC. The 3-year INSEEC Bachelor's program allows students to specialize in a specific field of expertise (marketing, finance, sports, business, luxury and wine, etc.). Half of the students then go on to the job market, the other half continue on to a Master's or Master of Science degree. As for the BBA program, it is a 4-year program with an international focus, a rich associative life and a progressive specialization during the last two years.
Updated 18 October 2023