MOCI ranking – INSEEC BBA joins the TOP 04
On June 30, 2022, Moci, the bi-monthly magazine for international trade, published the thirteenth edition of its ranking of international trade training courses This report was produced with the help of a panel of experts in the field.
Over the years, this list has become a reference for students looking for an excellent program with an international dimension. It also allows employers who operate internationally to find talent.
For the fourth time, this ranking (the only one specifically dedicated to international trade) is published in the form of a guide to training courses, which is intended to be both a test bed for training courses and a tool for all those who operate internationally.
Several categories of degrees from Bac+3 to Bac+5/6 were examined: Executive MBA and MBA, Master of Science (MSc) and specialized Masters, Programme Grande École (PGE), IAE Masters and university Masters 2 outside IAE, Bac+4 and Bac+3 degrees
In the Bac+4 category, the INSEEC's BBA program program is in fourth place on the podium.
THE INSEEC BBA is a high level management training for all students who choose an international career.
The INSEEC BBA program, approved by the Ministry of Higher Education, Research and Innovation, is based on the Anglo-Saxon model.
The objective of the program is to train young professionals who are pragmatic, operational, multicultural and open to the world, and to prepare them for successful professional integration in France and abroad .
This program has a strong international dimension and is taught 100% in English for those who wish to do so. It has always focused on the development of skills that are highly valued by companies and that will stand out from the crowd on their CVs.
The INSEEC BBA program figure among the most international programs in France. Indeed, it allows all students to spend a maximum of months abroad during the 4-year curriculum and to integrate the most prestigious schools/universities in France and in the World.
There is still time to join the BBA program: find out about the admissions process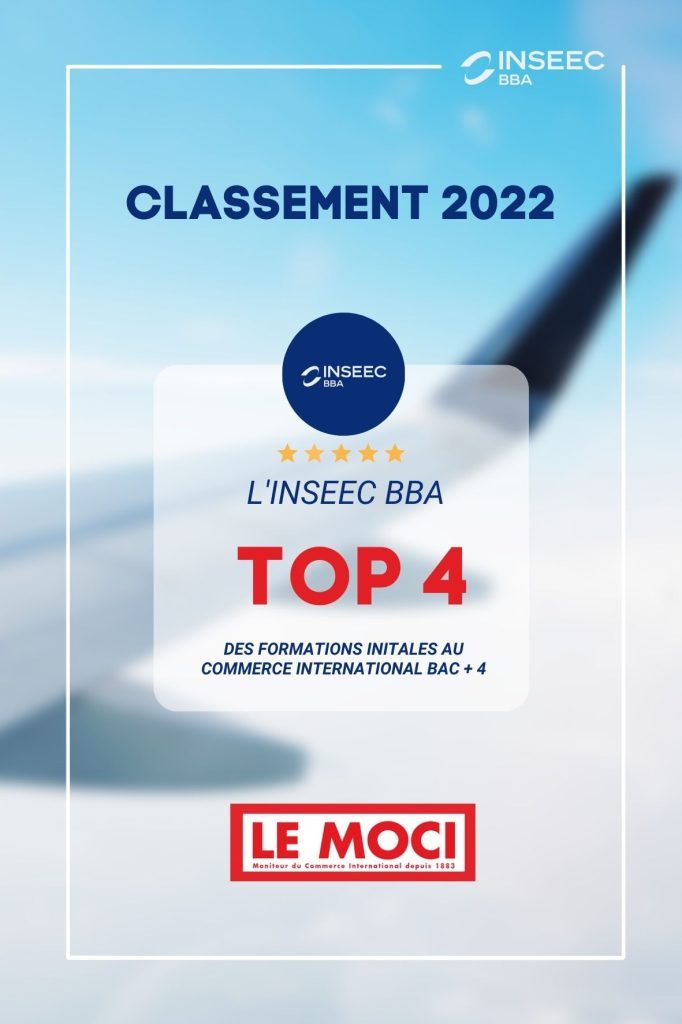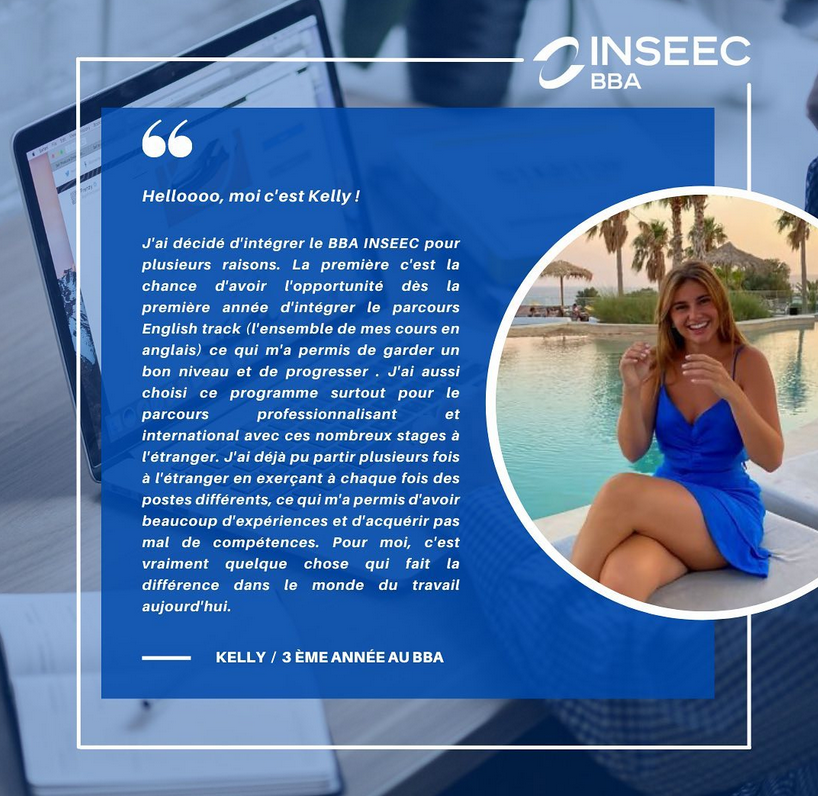 Discover Kelly's testimony – 3rd year student INSEEC BBA – Lyon Campus
"I decided to join the INSEEC BBA program for several reasons. The first is the opportunity from the first year to integrate the ENGLISH TRACK course (100% of my courses and projects in English) which allowed me to keep a good level and to progress quickly. I also chose this program for the professional and international path it offers. I had the chance to go abroad several times, each time working in a different position. This is what allowed me to acquire many skills. For me, this is what makes the difference on the job market today.
Updated 18 July 2022