An event dedicated to recruitment for our partner companies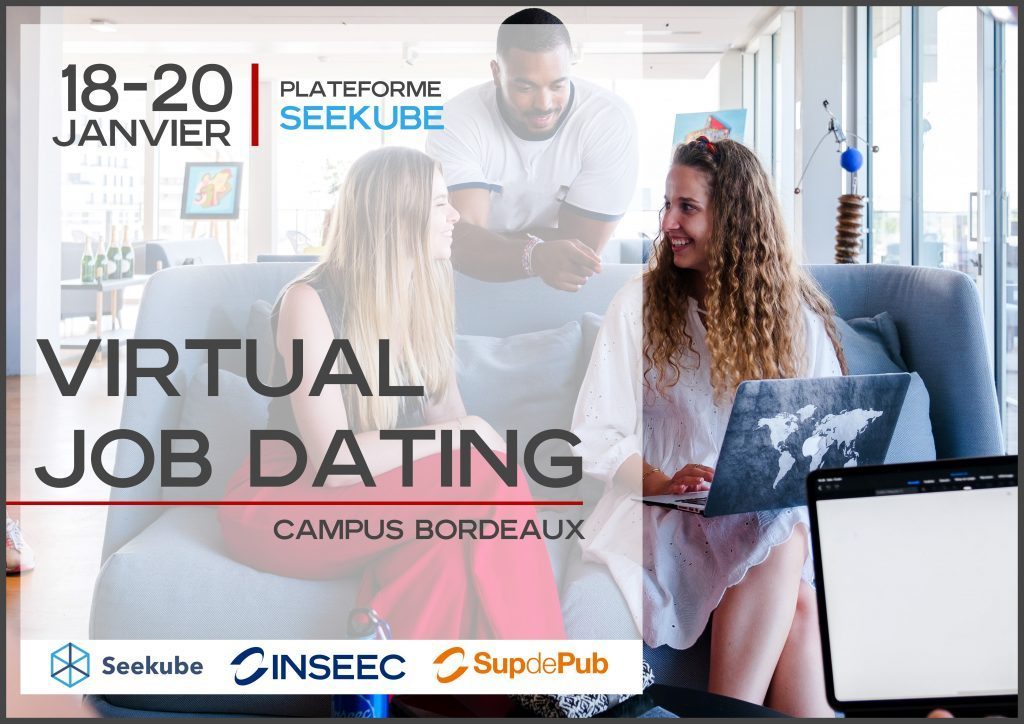 JOB DATING 100% Digital on the Bordeaux Campus, from January 18th to 20th 2022!
Optimize your sourcing and come to recruit your future student(s), intern(s) and/or employee(s) without moving! New: possibility to create live round tables to present your employer brand .
90 Registered companies
217 Offers of work-study/internships/CDD-CDI… proposed (for the moment)
133 recruiters
#job#sourcing#digital#education#inseecOMNES Education
Updated 19 January 2022