By choosing to follow a sandwich course, you will spend the theoretical part in a school and the practical part in a company. To benefit from a work-study program, you must first choose your field of study and then sign an apprenticeship or professionalization contract with a private or public sector company. We detail here the different possibilities to follow your study in alternation.
The alternating rhythm can be carried out under 2 types of contracts:the apprenticeship contract and the professionalization contract.
You wish to join
an INSEEC program?
You wish to have some
more information about a program?
The apprenticeship contract
You can follow your training in alternation within our business school INSEEC.
The work-study program is only available to students in the 3rd year Bachelor's program, the 1st and 2nd year MSc & MBA programs and the 1st and 2nd year Master's programs of the Grande Ecole program. The rhythm of the work-study program varies from school to school and from campus to campus. Do not hesitate to contact the school of your choice for more information.
The apprenticeship contract is a written employment contract of limited duration (CDL) or unlimited duration (CDI) between an employee and an employer. It allows the apprentice to follow a sandwich course in a company under the responsibility of an apprentice master and in school from 1 to 3 years (for INSEEC).
One of the first steps is to respond to an apprenticeship offer or to make an unsolicited application to a company. With this contract, you will have a salary around the minimum wage, and your training costs will be covered by the company and its OPCO. The company takes into account your age, your year of training and its collective agreement to determine your salary.
The state aid for the hiring of a work-study student is still valid for the year 2022 and represents a real incentive for companies to hire.
In addition, you can call on a mediator in the event of a financial problem or conflict situation.
The professionalization contract
The professionalization contract is mainly intended for students under 26 years of age. If you are over 26 years old, you must be registered with Pôle Emploi as a job seeker to qualify. With this option, you can claim a higher salary than in an apprenticeship, depending on your age and the company's agreement. However, you are not entitled to a mediator in case of a complicated situation.
Unlike the apprenticeship contract, the pro contract does not grant you an annual alternation package, but a payment of 9 to 17 € per hour. If the company that hires you as a work-study student is a contributor to the OPCO, and has fewer than 250 employees, the State grants it exceptional aid of €8,000. With your CDD or CDI professional contract, you will benefit from between 12 and 24 months of work-study, with at least 15% of mandatory training time.
Continuing education and business practice
As a student on a work-study program, you are no longer in the traditional educational system. This is why we offer you our continuing education program, which is much more professional than an initial training program. Our goal is to train you, while ensuring that your return to school remains beneficial to your professional life.
We offer you a challenging professional course in business and management. You can take one of the following specializations: marketing, business and commerce, finance, real estate, digital and data, communication, HR and health, sports, luxury and wine, international.
The practice in the company helps you to progress in your technical skills, and to build your professional future. The work-study program at INSEEC is open to working adults and job seekers. It includes 3rd year Bachelor, Msc 1 and Msc 2 programs, and the diploma delivered at the end of the training is recognized by the Ministry of Employment and Labor.
The advantages of the work-study program at INSEEC
INSEEC's professionalization program is very formative if you wish to acquire experience in the sector of activity that interests you. Your employability at the end of your training is assured. In addition, you can obtain financing for your work-study program, while benefiting from a technical and professional training program. You can easily choose your field of study from the 10 specializations we offer.
You also benefit from our network of business alumni in France Our network of business alumni and our partner companies to facilitate your integration into our business training. We also have corporate relations teams that take care of all the details of the work-study program and help you in your search. Their missions include the implementation of coaching to orient and assist the alternants.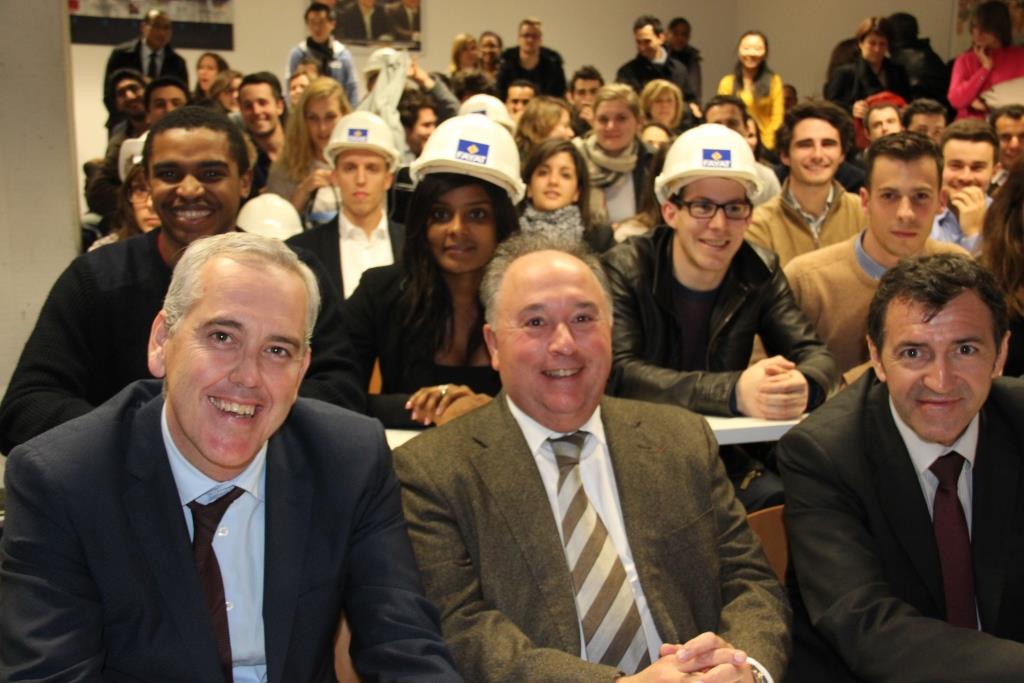 The opportunities
At the end of your work-study program in our business and management school, you will have no difficulty finding a job. You have the choice to continue your career within the company that trained you, or to apply elsewhere.
With your skills, it will be easy for you to obtain a position as a manager or project leader in a marketing, sales management or finance company. You can also propel your career in a promising sector such as banking, real estate and sports business, or launch yourself with confidence in the entrepreneurial adventure via one of our incubators.
Updated 2 August 2023