You wish to join
an INSEEC program?
You wish to have some
more information about a program?
Finance in a nutshell:
Finance is the set of activities that allow the financing of economic agents with a need, by those with a surplus.
Finance is a sector with a wide variety of professions, often highly specialized.
What all these financial jobs have in common is an understanding and analysis of our economy and the business world.
Many subjects are taught in this field, with studies differing according to the targeted area of expertise.
What is finance?
The first definition of Finance is that money has a price and that those who lend money to those who need it, take a risk and must therefore be compensated for this riskThis definition can vary according to the times and the political ideologies in force (Marxism, liberalism etc.).
Those who finance by contributing capital require a gain to remunerate the risk they take, which is called profitability. Profitability is sought by all those who have a surplus of capital (saving households for example). This surplus is used to finance those who need it (a company wishing to expand, a household wishing to buy its main residence). The connection between the two is made by the banks or financial markets.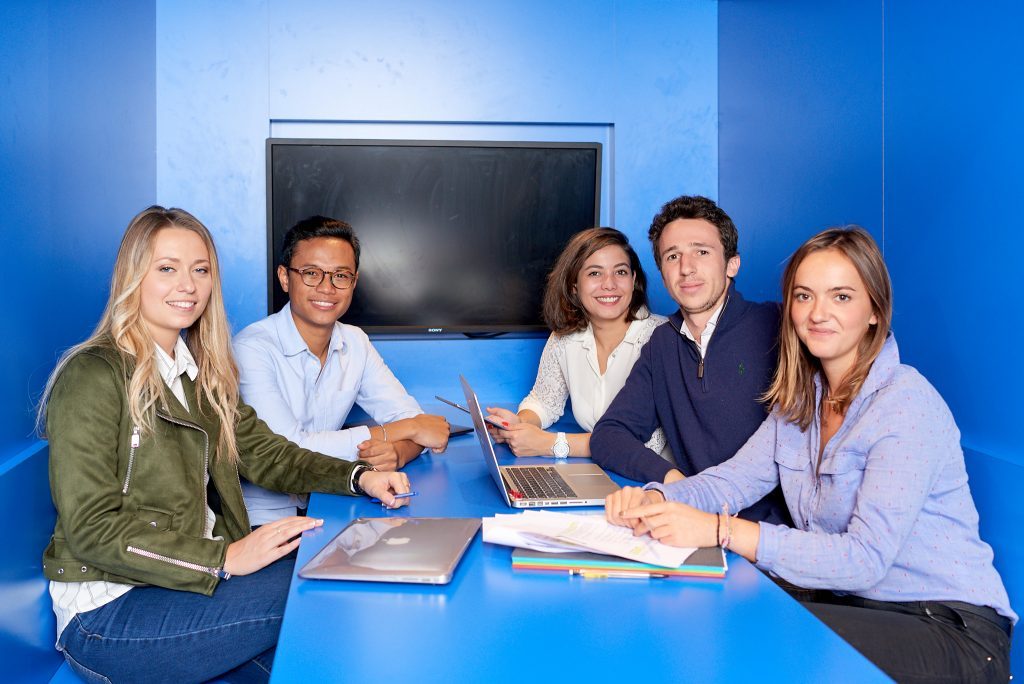 Finance can be divided into 4 main areas of specialization: market, corporate, banking and real estate finance.
Market finance: it deals with the functioning and operations taking place on the financial markets. Market finance jobs can generally be divided into 3 main categories: the front office (jobs where you are directly in front of clients or which consist of creating products or trading for clients), the middle office (risk management, compliance, IT Finance) and the back office (settlement verification in particular).
Corporate finance: its goal is to assess and optimize the financial health of a company. The teaching provided is essentially based on financing (capital raising operations), financial analysis and financial management of the company.
Banking finance: this includes all the subjects that will enable our students to work in retail banking, private banking, cooperative or mutual banks, and investment banking. The increasing complexity and digitization of financial operations requires more and more specialized skills in these areas.
real estate finance: its purpose is to present the entire life cycle of real estate products: acquisition, sale, rental, but also construction, financing, operational management and renovation.
What are the subjects of finance?
During his or her training in finance, a student may be required to study many finance subjects: accounting, financial analysis, market finance, management control, compliance, etc. Here are the most common definitions:
General knowledge of the business world: keep abreast of how the world works, what the current financial news is, and be able to talk about it and discuss it with your professional network
Economy: it includes all activities related to the production, distribution and consumption of wealth. It is often divided into micro and macro economics.
Accounting: Accounting is a discipline that provides a real-time statement of the financial situation of the company.
Financial analysis: this consists of analyzing the documents produced by the accounting system, in particular the document submitted every year to the tax authorities: the tax return. This financial analysis provides information on the health of a company, including its solvency and profitability. This information helps the company's management make decisions.
Audit, internal and external: it is the analysis of the functioning of a company or one of its services. This audit can be performed internally by a dedicated employee or externally by a specialized company.
Management control: this is a management system whose objective is to optimize the performance of a department or a company. The aim is to improve the ratio of resources committed to the results obtained. Most often we talk about cost control.
Market finance: this is the type of finance that deals with issues, operations and transactions relating to investment securities, financing and their derivatives (currencies, commodities, interest rates etc.). It seeks to assess the potential prices and risks of these various investment, hedging or speculative assets.
Taxation: this can be summarized as the practices used by the State or a community to collect taxes and other compulsory levies. It applies to companies and individuals. Its study makes it possible to identify the main risks, to keep abreast of legislative developments and to optimize the payment of taxes.
Business law: it consists of all the rules applicable to companies but also to their relations between them. Business law governs many aspects of corporate life: statutes, contracts, intellectual property, competition, taxation, etc.
Governance, Risk Management and Compliance: these three concepts refer to the set of processes and measures that help a company to achieve its corporate governance objectives, to identify possible risks, to assess them and to counter them. This in compliance with the applicable laws and standards.
Cash management: this is the activity that consists of managing a company's cash flow, with the aim of making it positive. Cash flow is the money available to the company to finance its activity: salaries, purchase of raw materials, rent, purchase of machinery, etc. It is a major stake for the company, its good management is a guarantee of the good financial health of the company.
Excel: calculation software essential to the analysis and monitoring of numerical data?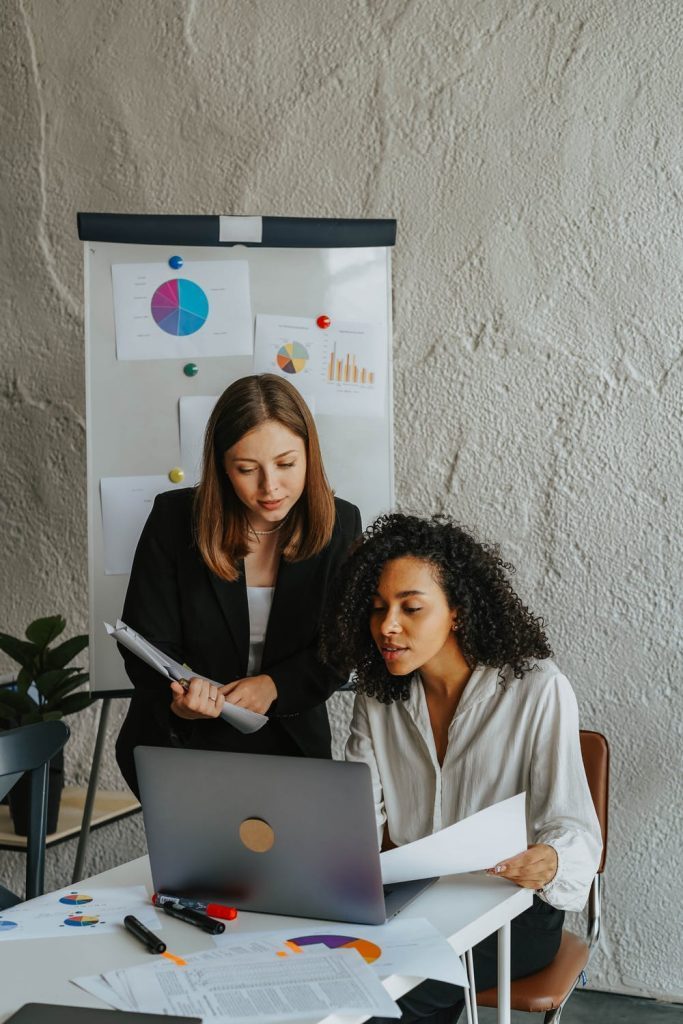 Which studies in finance?
General Bac, Bac STMG, DUT, BTS, Licence, Bachelor, Master, Master of Science… There are many ways to study finance, let's focus on them:
Which BAC to study in Finance?
Finance courses are accessible to students in their final year of high school in the general and technological streams.
For the general track, the most recommended specialties are mathematics and economic and social sciences, but others are also possible.
Students with a BAC Technologique Sciences et Technologies du Management et de la Gestion (STMG) can also follow the path of finance studies.
What is the best way to study finance after high school?
After the Baccalaureate, several types of studies are possible, the main ones being the BTS, the BUT (former DUT), a licence at the university or a Bachelor in a business school.
The main post-Bac paths in finance are:
A BTS (Brevet de Technicien Supérieur), is a 2-year diploma, prepared in a high school or a school, after the BAC. There are BTS in accounting management, finance, banking insurance, international trade… It is possible to work as an assistant after a BTS or to continue your studies.
a Bachelor's degree in a business school:
A BUT (Bachelor of Technology – formerly DUT) is a 3-year diploma delivered by a University Institute of Technology, a structure linked to a University. The specialties taught may be: economics, accounting, finance and banking.
A " Classe Préparatoire aux Grandes Ecoles": these two-year studies do not provide a diploma but a Bachelor's degree. The "classes prépa en sciences économiques" are two intense years, often reserved for students with the best grades in high school, they allow students to take the competitive exams for the Grandes Ecoles de Commerce at the end of the second year.
a Bachelor's degree at the university, a 3-year degree delivered by the "FAC". The courses are usually given in a lecture format, and the specializations that allow you to work in finance are economics, law or mathematics (for those who want to work in market finance).
What is the best way to study Finance after Bac +2?
After a BTS, a "classe préparatoire aux Grandes Ecoles" or a Licence 2 validated at the university, students looking for training in finance can go to a business school or university:
a business school of the Grande Ecole type. The INSEEC Grande Ecole program. This 3-year program is part of the Conférence des Grandes Ecoles. It allows students to acquire a general base of excellence coupled with a specialization in the last year:
A Bachelor's degree from a business school. The INSEEC Bachelor program can be joined directly in the 3rd year. It provides a first specialization before entering the job market or continuing your studies towards a Master's degree.
The University with a "licence 3", 3rd year of Licence.
Which post Bac +3 /+4 course to study Finance?
After a Bachelor's degree, students can choose to specialize in more depth to gain skills with a Master's degree, MBA or MSc at a university or business school:
A generalist Master's degree from a Grande Ecole of Business. The INSEEC Grande Ecole program can be joined in the 4th year.
A specialized Master of Science from a business school. The objective of the INSEEC MSc program is to allow its students to acquire a business specialization in 2 years in order to be directly operational in a company. Students with a Bac +4 or Bac +5 can join the final year directly and therefore only have to complete one year of study. The proposed specializations are :
A Master's degree obtained at the University. The degrees that allow you to work in finance will be primarily related to business law, intellectual property, corporate law, mathematics or economics. A university degree also allows you to do research (doctorate) and to take public service exams (Competitive examination for the General Directorate of Public Finance, Customs and Indirect Taxation, National Institute of Statistics, Fraud Control, etc.).
Special Finance FAQ's
Find the answers to the questions commonly asked by our future students:
How to get a scholarship to study in Finance?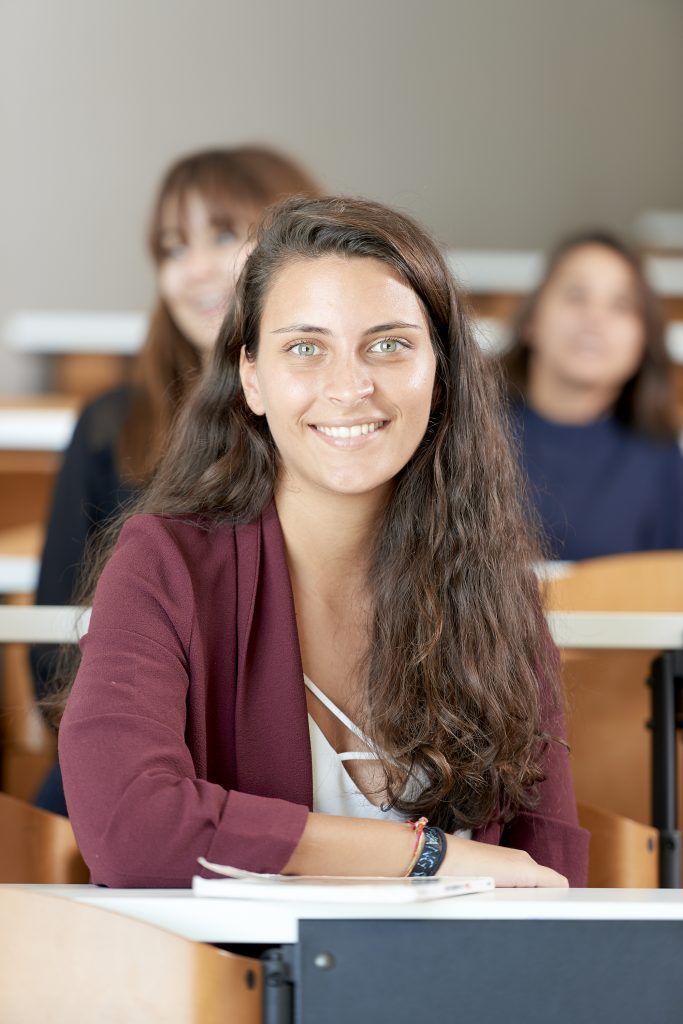 Témoignage du Directeur de program Risk Management, Contrôle & Compliance
Guillaume Lefebvre
Témoignage de Nabil, étudiant en MSc Analyse Financière
En contrat pro à la Société Générale
Témoignages d'étudiants en finance
Updated 17 October 2023