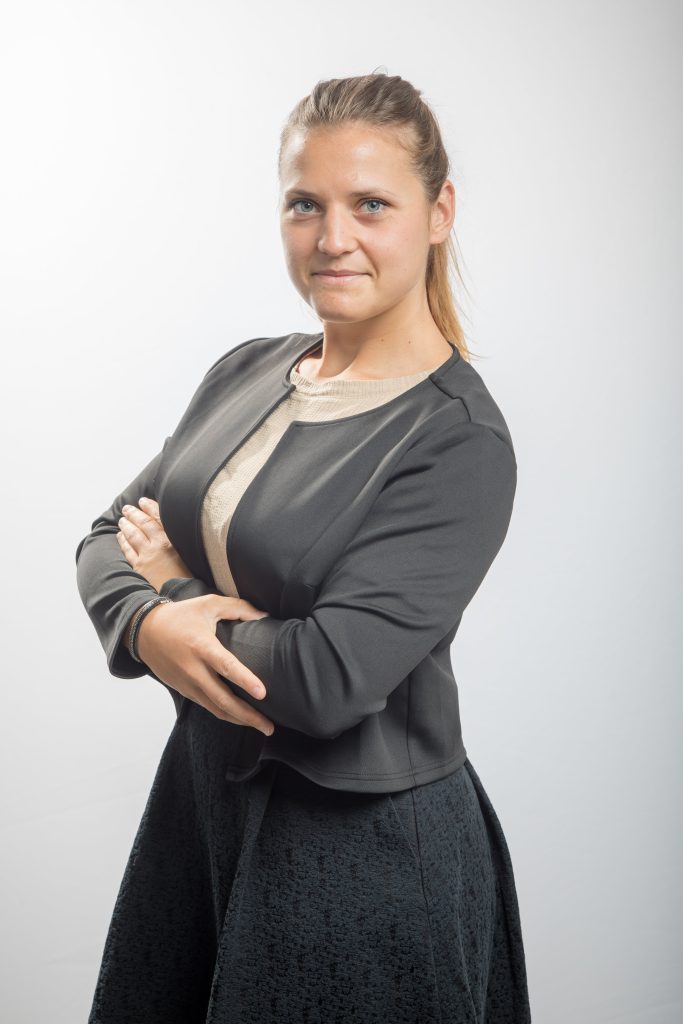 Originally from Manigod in Haute Savoie, Eléonore grew up in the snow. Passionate about skiing, she has dedicated herself to this discipline with great determination. At the age of 16, she became one of the hopes of the French alpine skiing. Unfortunately, a serious injury during a competition put an abrupt end to his rise to the highest level. Now a student in MSC 2 Purchasing at INSEEC, she was able to bounce back and move forward…
Skiing is his DNA, his lifelong passion. So very quickly, Eléonore decided to devote herself fully to it. " After high school, I joined the French alpine skiing center in Albertville. This is a really ideal formula to reconcile skiing and studies. This adapted schooling suited me very well and allowed me to obtain a scientific baccalaureate in 4 years ".
As a high school graduate and French Slalom Champion in the U16 category, Eléonore seems to have a promising career as a skier. Only, at 19 years old, a serious injury will interrupt his progress. " During a descent in Switzerland, I fell and hit the safety nets head on. Result: a fracture of the tibia. I had surgery and I was able to rebuild my bones fairly quickly, but I quickly realized that high-level skiing was over for me… ".
A sudden stop for the young skier. But Eléonore is endowed with a very strong mind and a great determination. No question of cogitating or lamenting, she resolutely chooses to move forward. " Before my injury I wanted to enroll in E-Learning at the Cesni (Center of Studies for National and International Sportsmen) within INSEEC. I therefore decided to integrate it in a classroom setting. In September 2016 I started my new school year on the Technolac campus… "
"INSEEC Sport by Cesni allowed me to move forward…"
After several years of total immersion in skiing, Eléonore launches herself into the unknown. But his choice will pay off. " I immediately felt comfortable in this new environment and I loved INSEEC Sport by Cesni. It was a real oxygen bubble for me, which allowed me to get out of the closed world of skiing. In retrospect, I think it really helped me to move forward. I wanted to be a ski instructor so I was very happy to be around other skiers. And then I discovered subjects that I didn't know at all, like Marketing or Business Development for example. It was really exciting and everything went well… "
Relaunched, fulfilled and serene, Eléonore alternates courses at INSEEC and internships in companies. As the months go by, she builds up a solid experience.
So when the opportunity to go abroad presented itself to her, she didn't hesitate for a second. " I was very interested in international business, so in my 3rd year I chose the Bachelor International Trade program. I was taken to a University in Budapest. So in 2018 I did the 1st semester in Bachelor at INSEEC and the last semester in Budapest. I loved this experience. Thanks to skiing I got the travel bug and I took advantage of this semester in Budapest to visit Poland, Austria and Romania. On my return I even went to Nepal with a friend and we climbed the 3 passes of Everest. It was fabulous and this trip gave me a lot of perspective… "
Strengthened by this experience, Eléonore will continue on her way with the same will to succeed. And here again, his self-sacrifice will be rewarded. " The school sent my resume to Emerson Aventics, a company that makes pneumatic components and systems. A week later I had a first interview and 10 days later I signed my work-study contract! Since September I am 3 days a week in the company and 2 days at school. From April, I will be 100% in the company ".
"My immersion in the job is very real…"
The work-study program is an essential opportunity for students to discover the world of work in a very concrete way, in addition to their courses. A status that Eleonore particularly appreciates and about which she is now inexhaustible. " Pneumatic systems is a field I didn't know at all but my immersion in the job is very concrete. I've been assigned to the purchasing department and we're dealing with the procurement challenges caused by the pandemic so it's exciting. I think it's great to have this double hat. We have the teachers on the one hand who train us within the school and advise us and also the colleagues at work who pass on their knowledge to us.
I was a little worried at first but I find the industrial world very interesting and I know it will open doors for me in the future. In my department, I am responsible for the "standard tools" portfolio, but also for consumables. And my luck is that I can touch a lot of things. I work with German, Italian and Hungarian suppliers. This international dimension fascinates me. And what I also appreciate is the trust that was given to me from my first day in the company. I am naturally shy, but I was very well received by people who took the time to answer my questions and help me better understand the processes and software.
Today I feel much more comfortable with people. I have gained experience, the atmosphere in my department is very good. This is my first experience in purchasing and as the year went on I learned a lot. The results of this alternation are already extremely positive for me. ".
Strengthened by this first experience, Eléonore knows that there is still a long way to go, but she now looks forward to her professional future with confidence.
Without deviating from her passion for skiing (she is now a certified instructor and International Biathlon Judge) she knows that doors will open for her in the coming months. " I will finish my internship at Emerson Aventics in August and if I have an offer to extend our collaboration I will study it with interest. I don't want to miss any steps, I still want to learn. I can teach skiing next winter too, which will give me time to find a job. I would like to go into the sports industry.
Thanks to INSEEC, I was able to have this dual role of Marketing and Purchasing and I know that it will be very useful to me. I can also go into the field of event management because I did that in school. In short, I am optimistic and I don't want to put too much pressure on myself… "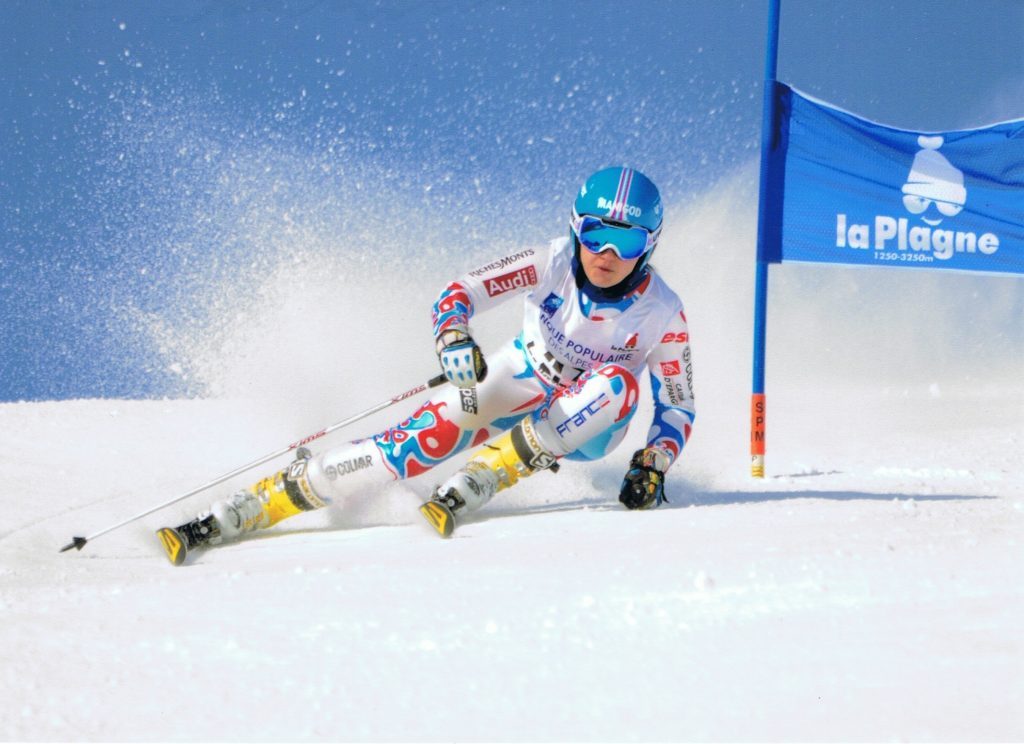 Updated 24 February 2022