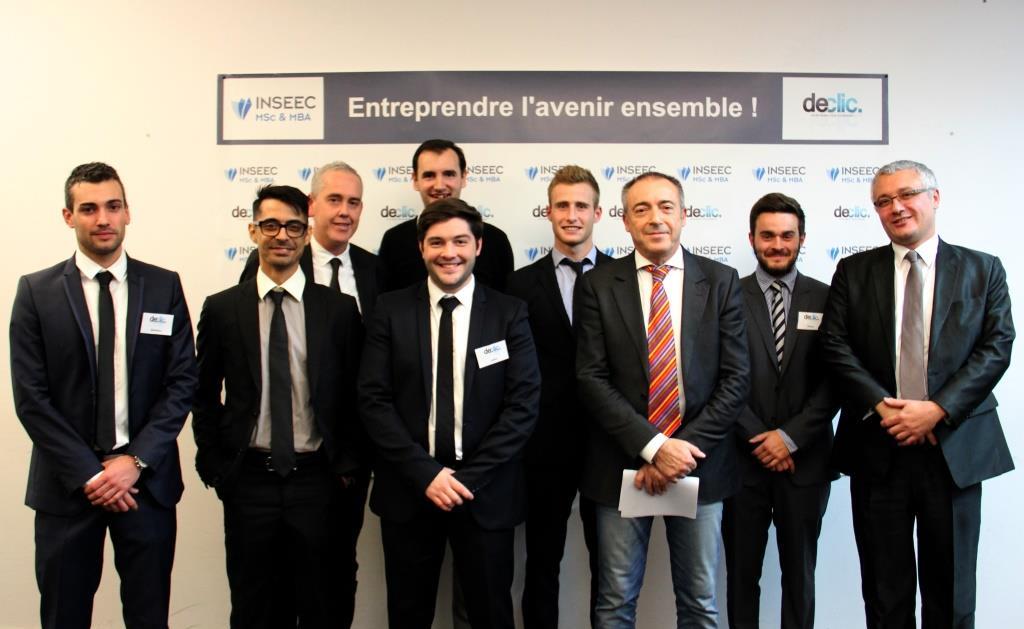 On Wednesday, December 3, 2014, the launch party of DECLIC, the new MSc & MBA INSEEC Bordeaux incubator, took place.
The objective of this student association is multiple:
To accompany students with projects and support them in their business creation process.
Putting together the different skills of each person to create and implement a project;
benefit from the advice and recommendations of speakers who will focus on themes that meet the expectations of members;
to awaken the spirit of initiative as well as the entrepreneurial spirit;
take advantage of the growth of the city of Bordeaux to participate and create contacts with start-ups through regular events that will allow for deal meetings;
Be part of a community that wants to participate in today's growth and create thinking about growth areas.
In the end, the idea is to create links between members and all the economic actors of the Bordeaux ecosystem.
This evening allowed the young future entrepreneurs of Inseec to meet the companies of Bordeaux, to exchange with them and to create relationships to develop their spirit of initiative, this under the aegis of their sponsor, Mathieu Billon, former student and creator of the company On air agency.
During the cocktails, the numerous guests could enjoy the exhibition of young Bordeaux artists.
Updated 24 February 2022