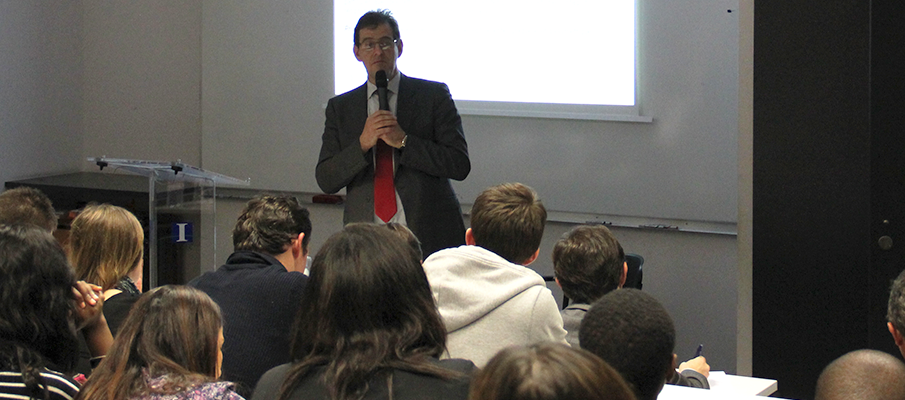 The students of the INSEEC MSc & MBA Bordeaux Finance Department had the pleasure of receiving Mr. Stéphane Latouche, Regional Director of the Banque de France, for a conference on December 19th.
Many topics were discussed during this meeting, such as the role of the Banque de France in the central banking system, the impact of monetary policy on the economy, and the regulation of the banking sector by the ECB and the Banque de France. Mr. Latouche also expressed his views on the divergence of policy targets between the FED and the ECB, before discussing the prospects for hiring young graduates in the banking sector.
At the end of the conference, students and program directors gathered for a convivial cocktail.
Updated 24 February 2022