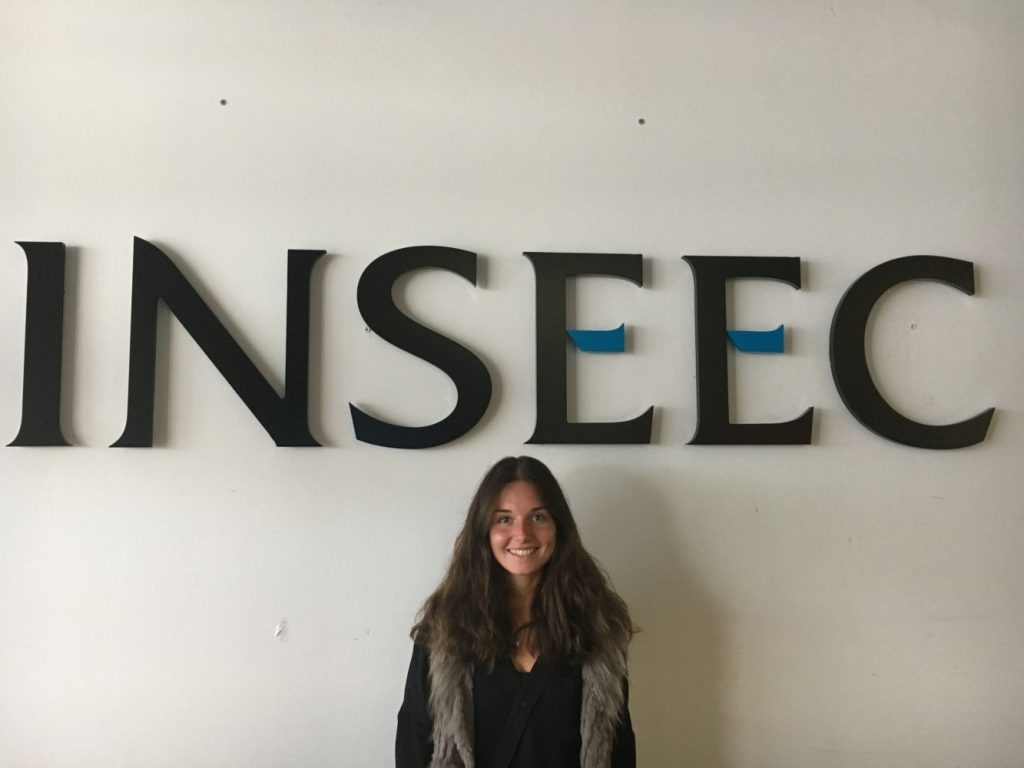 WEYRIG Pauline
MSc 1st year Real Estate Management
Under a professionalization contract at GIE KAUFMAN & BROAD
What was your educational background ?
After a DUT in Marketing Techniques in Rouen, I wished to specialize in a Professional License in Real Estate Law that I did in a real estate agency.
Wanting to continue in real estate expertise, I chose the MSc 1 Real Estate Management from INSEEC which corresponded perfectly to my research.
I appreciate that the courses are all very specialized and focused on real estate, my passion. I particularly liked the tax courses with Mr. Oudard and the negotiation and sales of real estate products with Mr. Fourgeaud.
And on the company side ?
I am doing my M1 year in a professionalization contract at GIE KAUFMAN & BROAD, which is a real estate developer. The rhythm is: 3 days at school and 2 days at the company during the1st semester and then full time at the company during the 2nd semester.
My sector is Bordeaux and my missions are those of " in charge of prescription ". This consists of working with real estate agencies and wealth management consultants, I am responsible for presenting our programs to them so that they in turn present them to their clients. These are mainly tax-exempt programs for residences (notably RIVEO on the Right Bank of Bordeaux).
On a daily basis, I make appointments with prescribers, do commercial prospecting, accompany clients on construction sites with clients and control contracts.
C
ow do you see your professional future?

I'm considering doing the Real Estate Management course for the M2. I would very much like to continue my training in a work-study program, either at Kaufman if they want to keep me on or in a company that specializes in the sale of professional premises. The profession of independent expert attracts me strongly, I would like to couple it with a job in the promotion or a real estate agency to have the double hat.
If you had a message for future students ?
Choose the alternation ! The advantage is financial, of course, but also in terms of the courses, which are immediately more meaningful when you combine theory and practice ;
Updated 24 February 2022