INSEEC Lyon: A modern campus in a legendary building
Housed in the legendary former Citroën industrial buildingand located a stone's throw from Place Bellecour and the banks of the Rhône, the campus brings together all of INSEEC's programmes.
Students who are studying in Lyon benefit from an exceptional student environment, 100% green and evolve in a resolutely professional environment, close to the companies that occupy the other floors of the building.
The central space dedicated to students (cafeteria, computer self-service, conviviality area) is punctuated by three very large glass atriums. These exchange locations serve :
42 classrooms
an amphitheatre with a capacity of 300 people
premises dedicated to the research laboratory and student associations
spaces reserved for administrative staff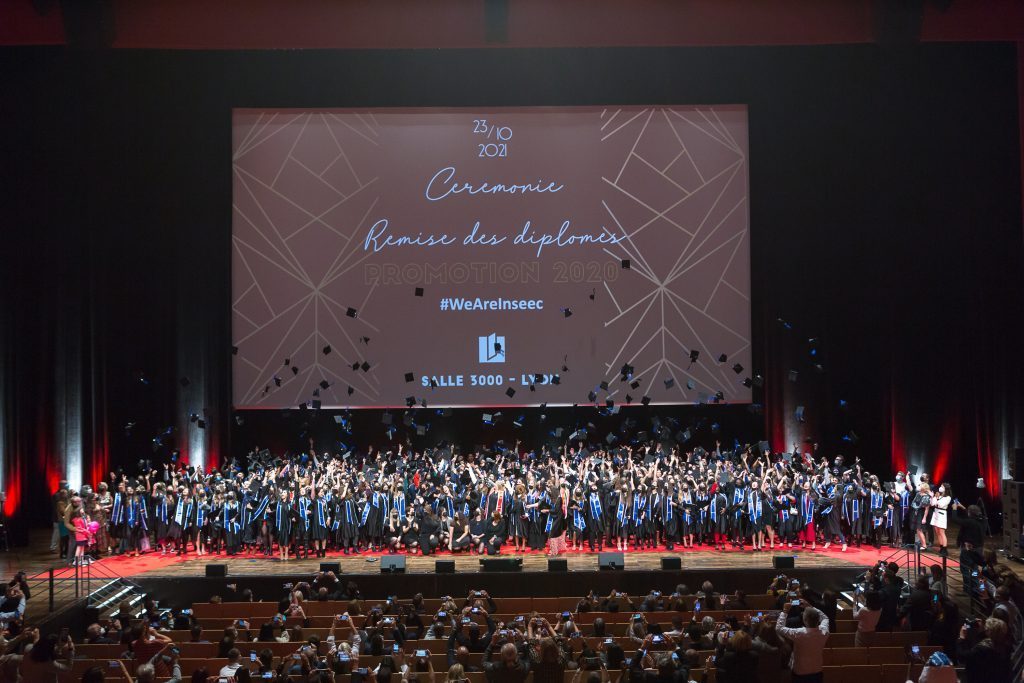 Lyon, a student city by excellence
The city benefits from the assets of its rich cultural past. The birthplace of cinema and renowned for its gastronomy and the charm of its "bouchons", it is listed as a World Heritage Site by UNESCO. Lyon also offers an incomparable quality of life, with the two rivers that cross it (the Rhône and the Saône) and its many green spaces, including the Parc de la Tête d'Or, one of the largest parks in Europe. It is not by chance that it is one of the most attractive cities in Europe, like St Petersburg, Prague or Venice!
Art lovers will appreciate the many national and international events that punctuate Lyon's life, such as the Fête des Lumières, the Nuits de Fourvière festival, the film festival and the Biennale d'art contemporain.
Lyon is also ranked 1st in the general classification of cities where it is good to study in terms of :
training offer (1st)
of culture (2nd)
of job opportunities (2nd)
of international influence (3rd)
Lyon: a European capital with many assets
As the second largest industrial agglomeration in France, Lyon has acquired an undeniable status as a European metropolis. Home to international institutions and major companies, including the chemical and health industries, Lyon is also characterized by its strong entrepreneurial momentum.With the creation of more than 108,000 jobs in the private sector between 2009 and 2018, and the gain of 145,000 inhabitants between 2010 and 2016, Lyon is a dynamic and attractive city.
In the image of Paul Bocuse, Lyon is the birthplace of many multi-starred chefs and the best workers in France, which has earned it its status as the Capital of French Gastronomy. In the heart of the Rhone Valley, this dynamic and attractive city attracts many international tourists, allowing the development of luxury hotels and wine tourism every year. The textile tradition is not forgotten either, as Lyon is still recognized as a city of fabrics and silk.
The most commonly asked questions on our campus :
What programs are offered at INSEEC's Lyon Campus?
4 Programs are present on our campus in Lyon:
Which school program should I choose at the Lyon campus?
Each of our four programs has its own specificities. To see which one best suits your academic level and aspirations, you can check out our comparison chart here.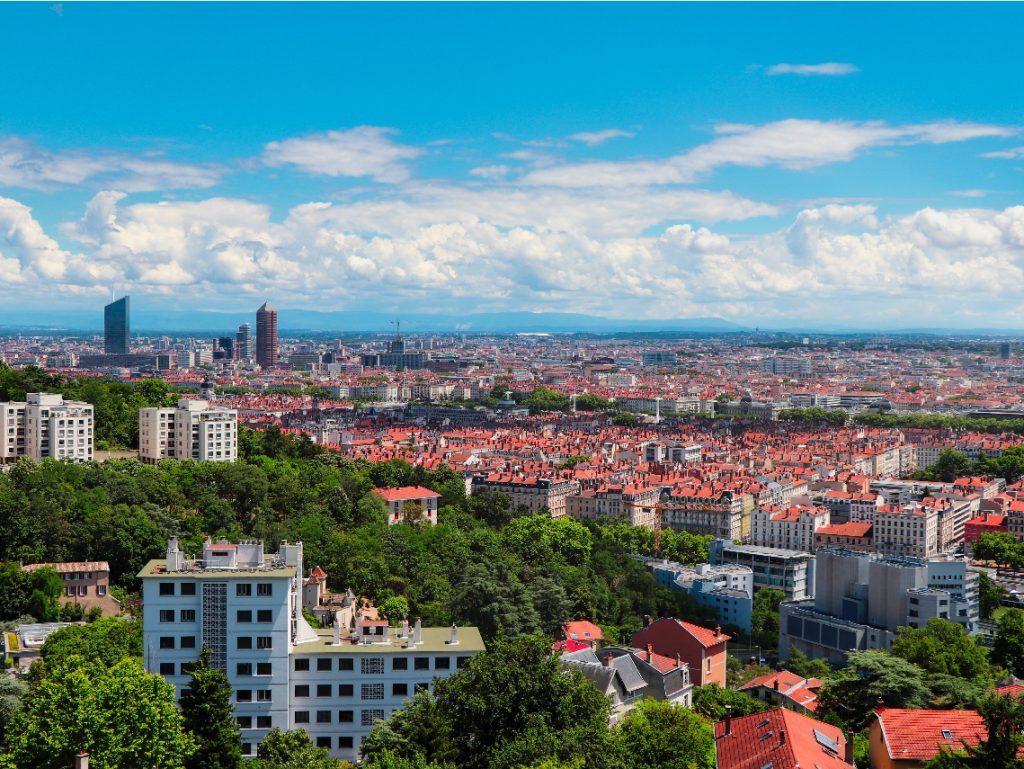 How to get to the Lyon campus?
Our campus is located in the centre of Lyon, right next to the peninsula, so it is very easy to get to, especially thanks to Lyon's public transport network:
Subway: Line D – Guillotière | Line B – Jean Macé
Bus: C12, C23, 35
Tram : T1 – Saint-André / Rue de l'Université | T2 – Centre Berthelot
By bike : Vélo'v Marseille / University station
By train: 10 minutes from the Part Dieu and Perrache TGV stations (the T1 tram passes by both stations and in front of the campus).
By road: 5 minutes from the ring road in the direction of Lyon centre then Guillotière
(Please note that there is no free parking around the campus, so leave your car in the Park and Ride lots )
By plane : 40 min from Lyon Saint Exupéry International Airport. Shuttles every 15 or 30 minutes
What is the cost of training at INSEEC Lyon?
The price of the course differs according to the programme, the year of study, the language of learning and the type of contract (initial, continuous or sandwich course). For more details, please consult the curriculum page of your choice.
What are the international partner campuses of the Lyon campus?
If you want to travel and discover new horizons, you have the possibility of doing a gap year, of going to study in one of our numerous partner campuses or of doing your professional experience (internship, fixed-term contract) abroad.
How is student life on the Lyon campus
In 2021, Lyon has once again been voted the 2nd best student city in France, according to the Etudiantsranking !
The city offers many cultural activities (Musée des Confluences, MAC, musée du Cinéma), festivals (Les nuits sonores, les nuits de fourvières, Woodstower), must-see events (la fête des lumières, le festival lumière) or big opportunities to party: places des terreaux, les péniches…
Capital of gastronomy, you can also enjoy the restaurant at affordable prices!
Are you looking for an idea for going out in Lyon? Here is a short guide to getting started in your new city!
What are the associations on the Lyon campus?
There are many associations available on our campus, they can be:
Humanitarian
Sports
Festive with the BDE and the organization of many theme parties
Specialized, in particular in wines and spirits.
For more details, please consult the list of our associations at INSEEC Lyon.
Can I take advantage of good deals as a student at INSEEC Lyon?
Yes. Once you have been accepted into one of our schools on the Lyon campus, you will be able to take advantage of many good deals to save you time and money!
Discover the other INSEEC campuses
Updated 17 October 2023