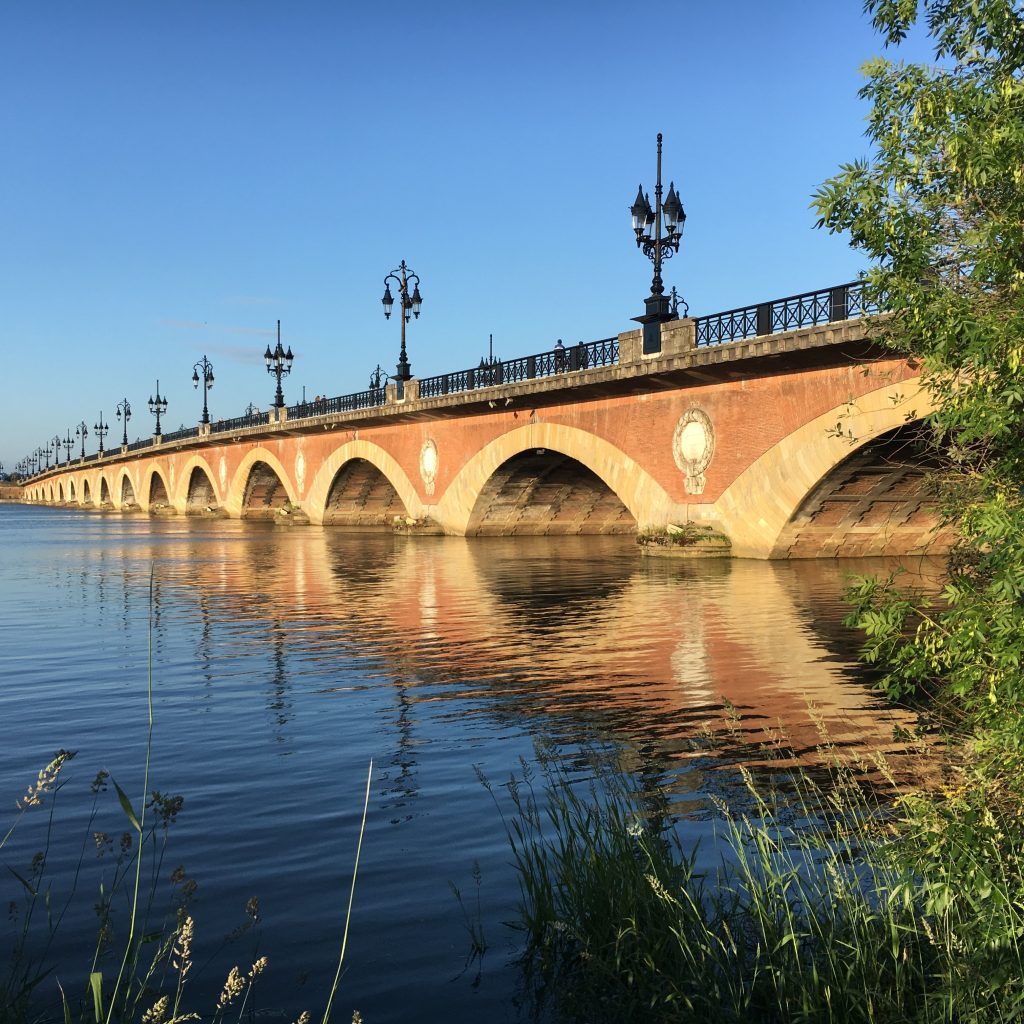 INSEEC Bordeaux: a business school campus in the centre of the Bordeaux metropolis
The quays of the Garonne, lined with restaurants, bars and leisure areas, are now home to INSEEC. Located on the quays, rue Raze and in sheds 16, 17, 18 and 19, the campus offers an exceptional and modern study environment in the heart of Bordeaux.
The two huge terraces with a view of the city and the classrooms facing the Garonne River give the place a unique cachet conducive to the development of students.
The campus facilities include a restaurant and a 60-seat, high-end tasting room in the heart of Bordeaux. This exceptional setting dedicated to students and professionals has state-of-the-art equipment: renowned architect's design, wine cellar, connected screen, wines, champagnes and spirits from around the world, RIEDEL glassware, glasswashers…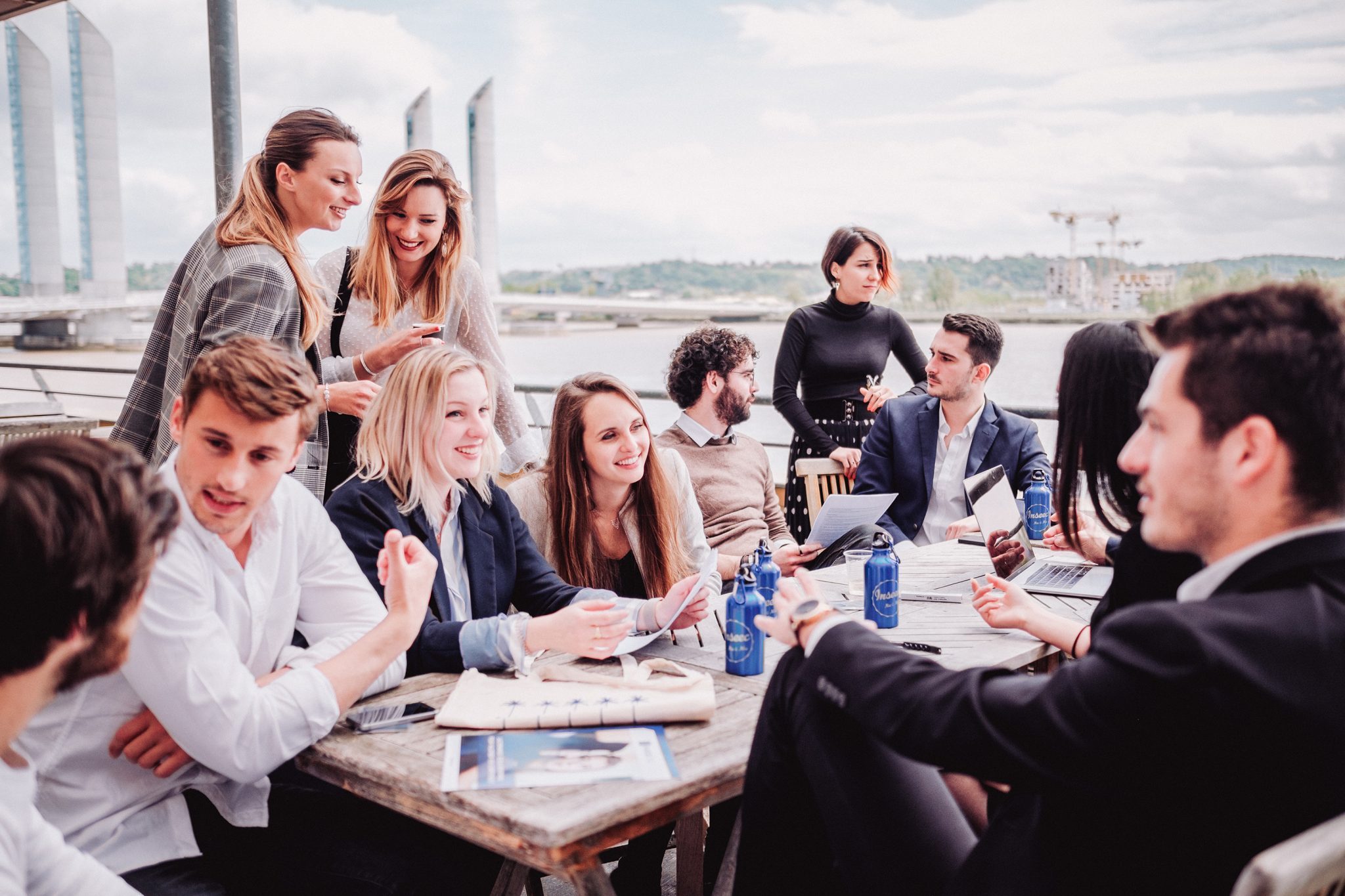 Why choose Bordeaux to study in a business school?
Listed as a UNESCO World Heritage Site and regularly ranked as one of the most attractive cities, Bordeaux is undergoing a real urban metamorphosis: 18th century facades have been renovated, warehouses have been converted into trendy places, and the quays have been renovated, entirely pedestrianised and open to the river. A student city par excellence, it has been our group's home base for over 35 years. Bordeaux is also one of the best cities for students in terms of :
of studies (2nd)
transport (3rd)
of culture (4th)
of international influence (4th)
Découvrez le campus de Bordeaux actuel et à venir
INSEEC, a business school located in the greater Bordeaux area, an attractive and dynamic region
The Bordeaux metropolis is one of the most dynamic in France. With a rate of 16.9%, Bordeaux is the 2nd city in France for business creation. Its banks, public incubators, competitiveness clusters, technology parks and business incubators encourage the development of start-ups.
The Bordeaux region is also a large wine-producing area, with more than 12,000 producers, 15,000 wine brands (châteaux and other names) and 400 trading houses marketing 70% of the Bordeaux wine production.
This sector is a real asset for the region, with a total turnover of 3.4 billion euros, including 1.39 billion euros from exports.
The aeronautics and space complex is the other major economic strength of the agglomeration.
With major names in the industry such as Thales, Dassault Aviation, ArianeGroup and Safran Aircraft Engines, the Bordeaux metropolitan area now offers a range of know-how and major technologies in both the civil and military fields.
The Bordeaux aeronautics and space industry and its subcontractors represent :
the 3rd largest employment area in France,
the leading national centre for operational readiness maintenance (ORM)
the 2nd largest region for the arms industry
2,500 people dedicated to public and private R&D
Also noteworthy is the development of the video game ecosystem in Bordeaux over the past few years, whether in terms of independent games that are popular with the public or big players such asUBISOFT and ASOBO STUDIO (Pixar and Disney licences).
The most frequently asked questions on our campus :
What programs are offered at INSEEC Bordeaux Campus?
4 Programs are present on our Bordeaux campus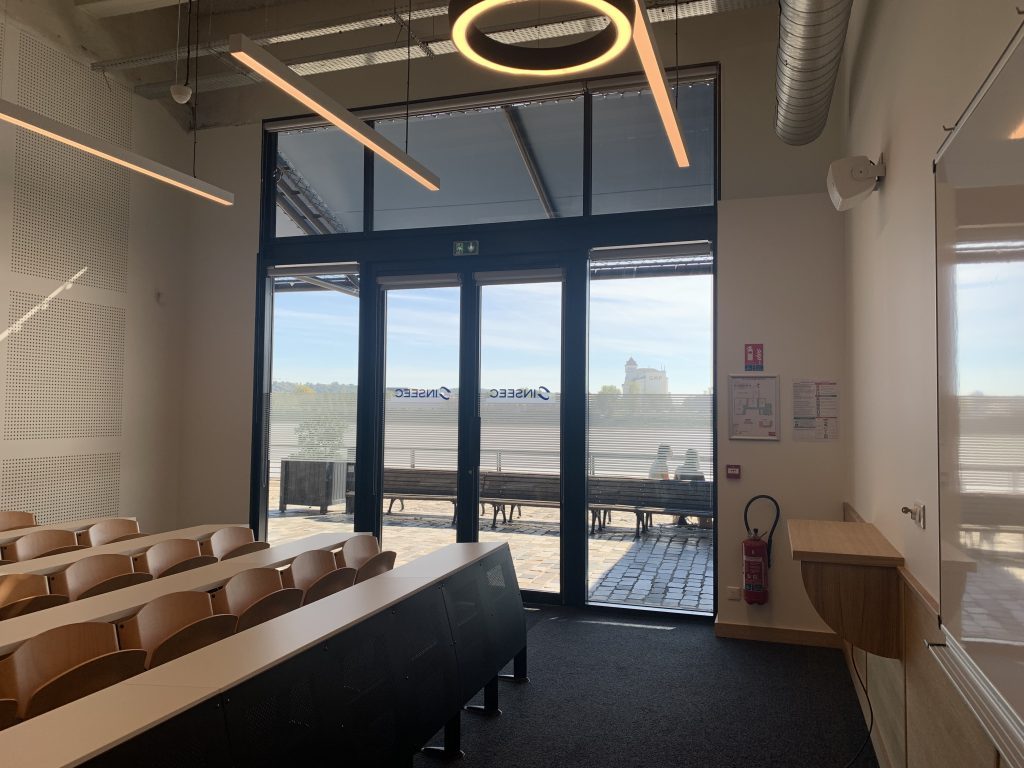 What are the international partner campuses of the Bordeaux campus?
If you want to travel and discover new horizons, you have the possibility of doing a gap year or going to study in one of our many partner campuses abroad.
Explore our partner campuses abroad.
How is student life on the Bordeaux campus?
Because all work deserves pay, all work deserves reward. After an intense day of study, there is nothing better than going for a drink on the banks of the Garonne or from a roof top with your class. Bordeaux is an active, young and lively city, and you'll be seduced by its many assets!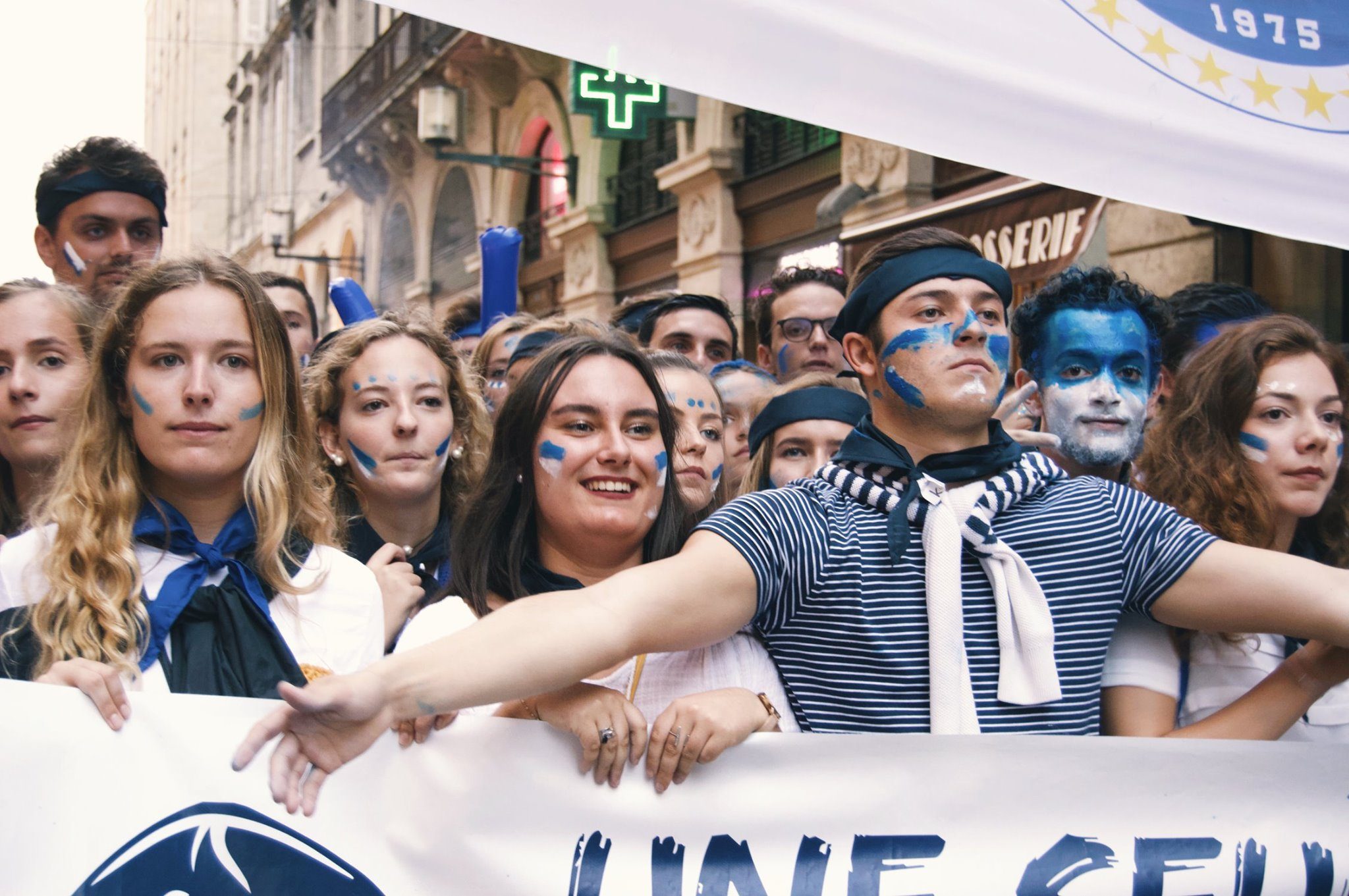 Can I take advantage of good deals as a student at INSEEC Bordeaux?
Yes. Once you have been admitted to one of our schools on the Bordeaux campus, you will be able to take advantage of many good deals to save you time and money: En Voiture Simone, Apple, Wili Mobilité….
What studies to do in Bordeaux? Practical advice for choosing your city, school and training.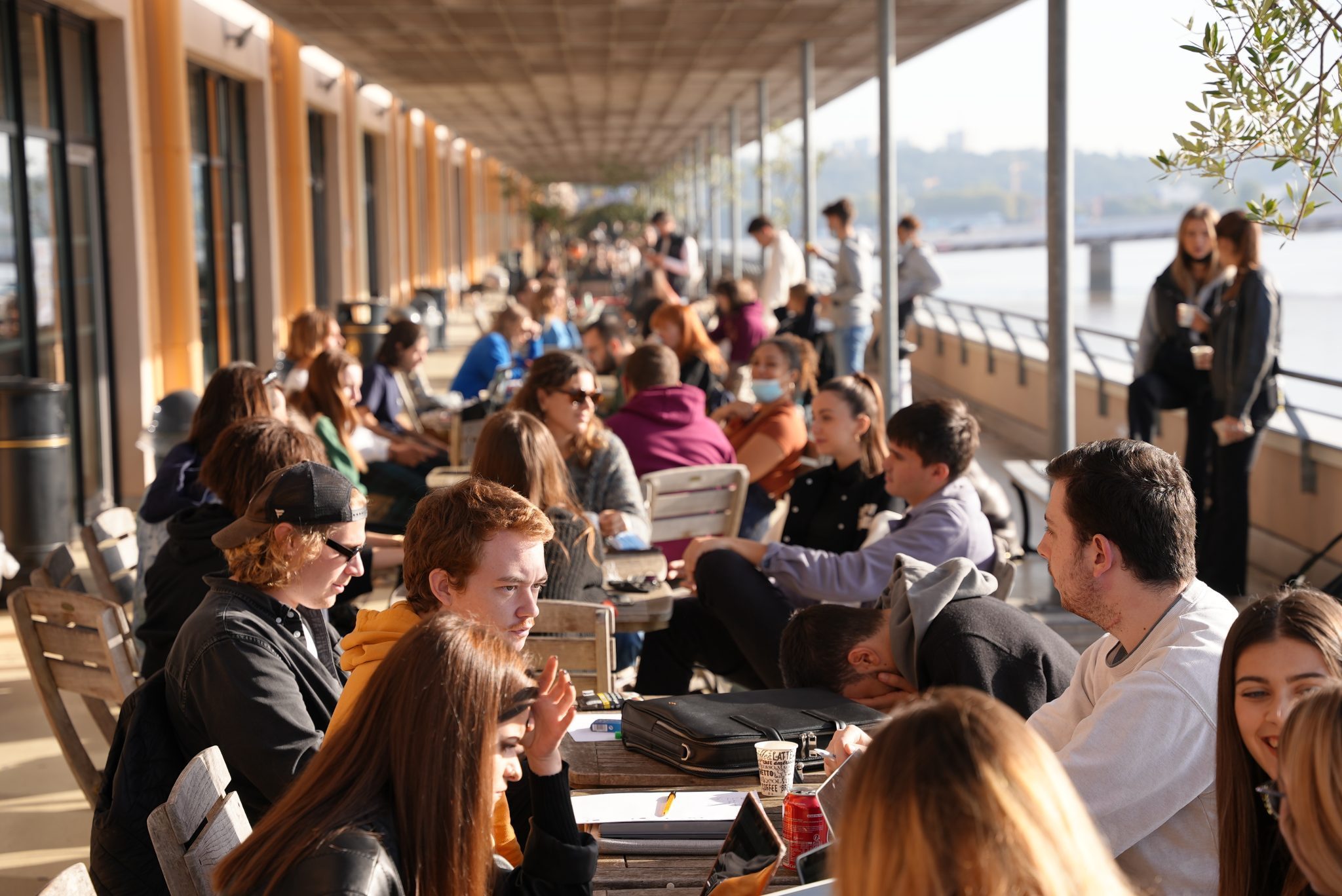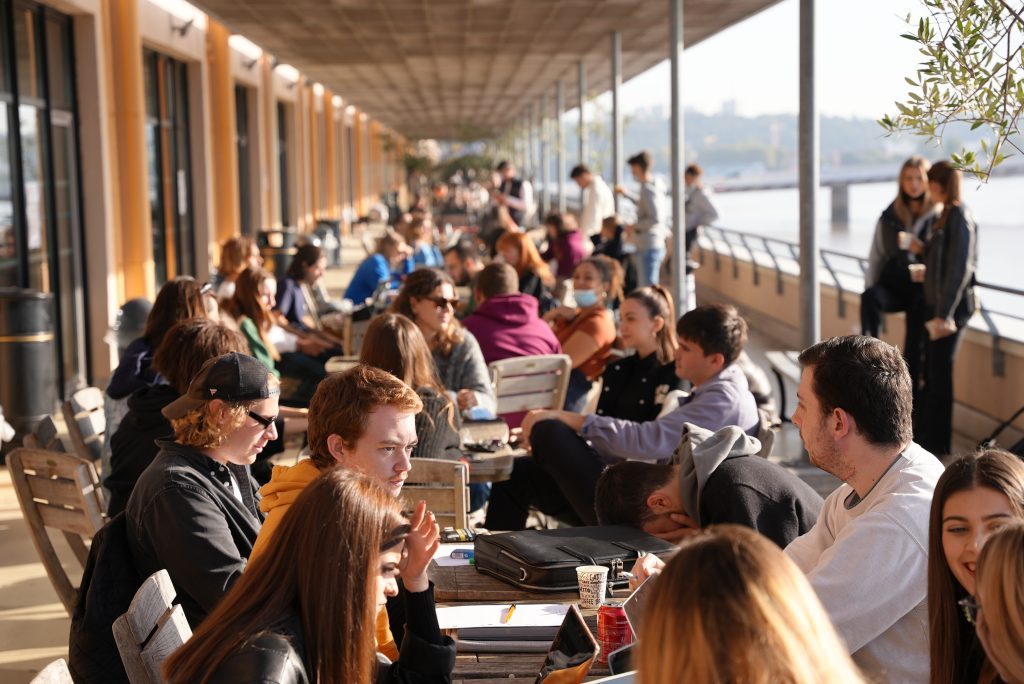 Découvrez les autres campus de l'INSEEC
Updated 13 July 2022