Continuing education is open to anyone who is already working or has professional experience. Whether you have been a graduate for more than two years, employed, self-employed, self-employed, unemployed or retired, this training scheme allows you to return to your studies at any stage of your professional life.
If you want to consolidate your knowledge and skills, develop new ones or prepare yourself for a career change, continuing education is for you!
Initial training VS continuing education: what are the differences?
Although these two regimes correspond mainly to a different registration status, the courses offered are identical. The school/company rhythm is also the same (with some exceptions, to be confirmed with the admissions department). A period in a company is also mandatory to validate the year.
A different target
The main difference between continuing education and initial training is the target audience. Indeed, while continuing education is mainly aimed at working people, job seekers and pensioners, initial education is more aimed at students still in the traditional education system.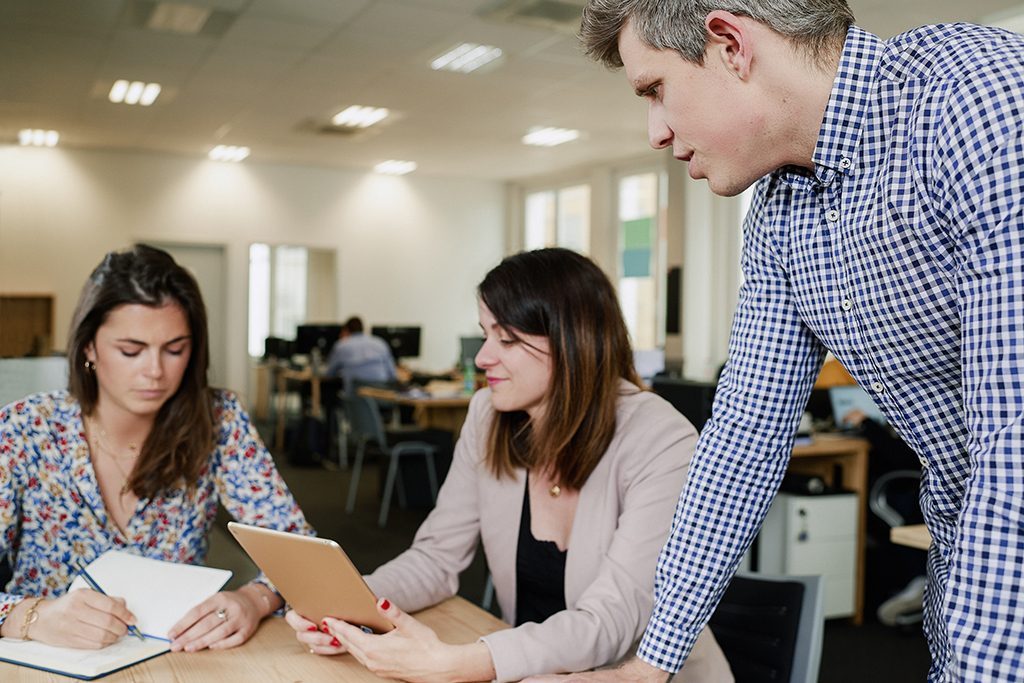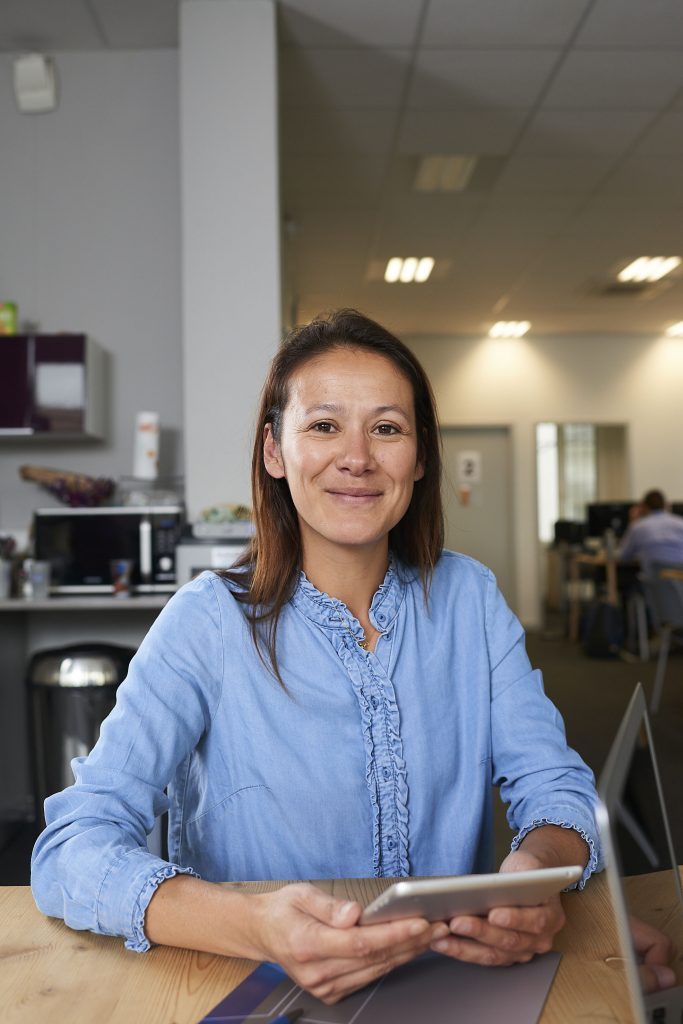 Different types of aid
The second difference relates to the means of financing. Students must pay the full tuition fees and the CVEC, but depending on their situation, some assistance may be granted.
Thanks to their student status, students in initial training can obtain a school grant and discounts in certain cultural or sports venues. Also, the compulsory work placement period in a company allows them to benefit from a bonus, thus facilitating the payment of school fees.
Employees undergoing continuing education can obtain additional funding from their employer, their employer's OPCO, from Pôle Emploi (including AIF), their Region or use certain mechanisms such as the Personal Training Account (CPF) or individual training leave (CPF Transition). If the training takes place outside of working hours, it is at the employee's initiative. If the training takes place during working hours, the employer's agreement is required. In this case, your employer will probably have to endorse the training you choose to take.
How to integrate a continuing education program at INSEEC Business School?
Continuing education allows you to access3rd year Bachelor, MSc 1 and MSc 2 programmes.
To do this, you have three options:
I already have the necessary diplomas
Do you already have the necessary qualifications (2rd year undergaduate to enter a 3rd year Bachelor's program, 3rd year undergraduate to enter an MSc 1 and 1st year postgraduate or 2nd year postgraduate to enter an MSc 2)? In this case, you can apply directly for the next level of study.
I do not have the necessary lower diploma: the VAP
Do you want to take a training program at a higher level than your last diploma? In this case, you can request a Validation of Professional Experience (VAP) and transform your professional experience into a year of study. For example, a person with a 3rd year undergraduate diplmoa and more than 5 years of professional experience can have his or her professional experience taken into consideration and directly enter the 2nd year of an MSc or MBA (2nd year postgraduate). The student is required to attend classes at the school.

For more information and to know our VAP rates, do not hesitate to contact our expert consultants:
– Campus Paris : Yannick LE CORNU | ylecornu@inseec.com | 01 40 40 24 86
– Campus Bordeaux : Guillaume ROSSIGNOL| grossignol@inseec.com | 05 56 01 74 57
– Campus Lyon : admissions.mba.lyon@inseec.com | 04 78 27 90 75
– Campus Chambéry : admissions.mba.chambery@inseec.com | 04 79 25 34 32
I want to transform my professional experience into certification: VAE
Do you have at least one year's professional experience (full-time) directly related to the targeted certification? In this case, you can apply for a Validation of Acquired Experience (VAE). This certification, which can be a diploma, a title or a certificate of professional qualification, must be registered in the National Directory of Professional Certifications (RNCP). Candidates must put together a complete file and then present their results before a specialized jury; they benefit from individualized support throughout this procedure. They are not required to attend classes at the school.

To download the VAE Process in PDF format, cliquez ici
To consult the list of titles delivered by VAE cliquez ici
For more information and to know our VAE rates, do not hesitate to contact our expert consultants:
– Région Île-de-France, Centre, Nord & Nord-Est : Eric HEIMBURGER | vae-vap@inseec.com | 06 42 63 04 60
– Région Sud-Est, Sud-Ouest & Auvergne-Rhône-Alpes : Delphine BARRIER | vae-vap@inseec.com | 06 14 70 26 71
They have completed a continuing education course at the INSEEC business school
General Paul Ragon
"Moving from the military to the health sector is not easy. This becomes even more complicated when you are older and have no experience in the new industry.
Fortunately, INSEEC MSc & MBA trusted me and I was able to follow the Health Establishment Director course in Bordeaux.
This program allowed me to understand health in its entirety, thanks to the diversity and richness of the courses given.
The diploma I obtained, a real open Sesame, opened the door to the management of a medical-social establishment and allowed me to embrace a new professional career. A big thank you to INSEEC MSc & MBA for my reconversion. "
"Following a successful school career but forced to stop my studies for financial reasons, I turned to the job market. The VAE allowed me to consolidate theoretical notions and to look back on my years of work. This diploma now allows me to enhance my profile on the job market and to open up new career prospects. A big thank you to all the members of INSEEC for their availability and their support."
Guillaume d'Ardier
" As a professional of the event industry and passionate about new uses on the Internet, I wanted to devote myself fully to my passion as an independent.
My initial training being impregnated with Business and Social Psychology, I lacked a technical and strategic validation oriented towards the web in order to bring legibility to my career. I found this added value in INSEEC's MSc 2 Digital Communication & Social Media, the first program to offer this approach in France at the time.
The experience was conclusive as I am now a digital strategy consultant and Community Manager in Bordeaux. As such, I assist my clients in all issues related to their visibility on the Internet. I am also a founding member of La Team Digitale, a pool of web professionals whose purpose is to promote major events on the internet. "
Updated 19 January 2023