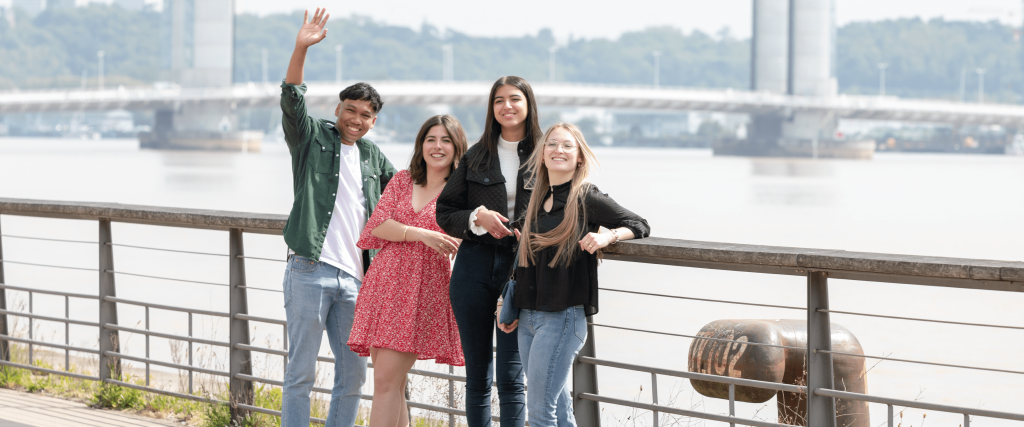 What is an event at INSEEC?
It's always a good time! 🥳
From a masterclass on how to ace the job interview to live chats on technology topics – there's something for everyone!
Choose your events to discover the backstage of our school!
Et si on se rencontrait ?
En présentiel, en distanciel, à Paris, Bordeaux, Lyon et Beaune – les équipes INSEEC viennent partout à votre rencontre pour vous accompagner vers la formation qui vous ressemble.
Open House
INSEEC opens its doors to you for an hour or a day.
This is the ideal time to learn about the school: discover its teaching teams, visit the premises, meet its students.
Our Open Houses take place on our campuses in Paris, Lyon, Bordeaux and Beaune. In-class and distance learning.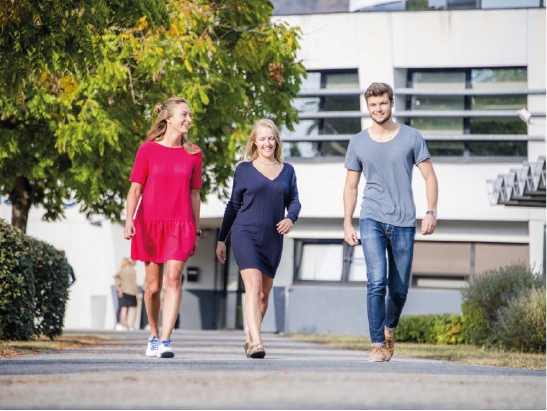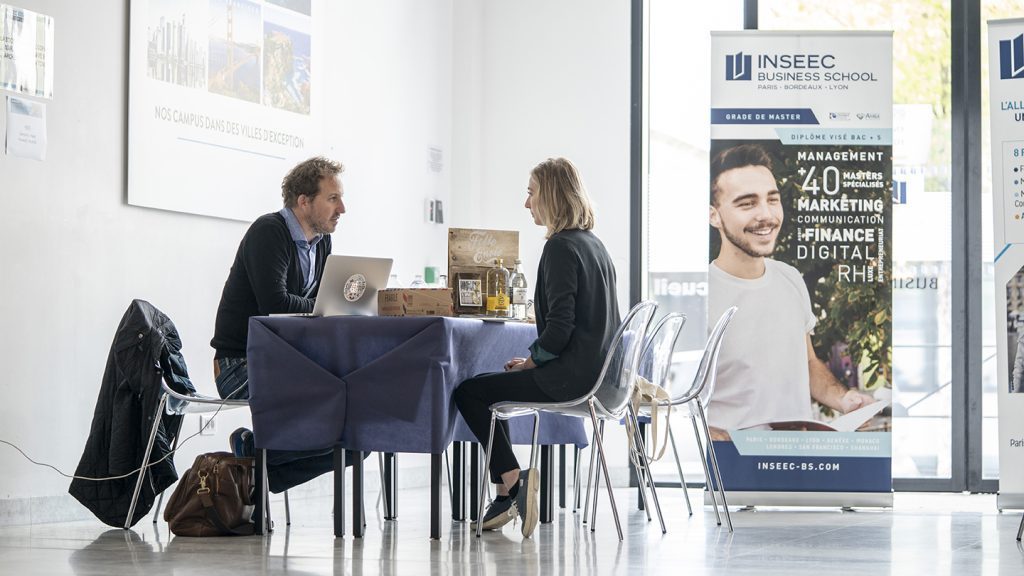 Admissions Thursday
Our Admissions teams in Paris, Lyon, Bordeaux and Beaune invite the teaching staff, students, associations and INSEEC graduates to answer your questions directly. In the form of webinars, on Thursdays, from 6 to 7 pm, we listen to you to understand who you are, what you want to become and how we can get you there.
Orientation meetings
Do you have questions about your orientation, about your chances of success in engineering school, about the type of course? Our experts at TonAvenir. net will answer you with complete objectivity and impartiality. All students are advised and guided during an individualized interview during which they can present their academic record (evaluation of the student's profile based on school reports). These orientation meetings are free and take place in person at the same time as the Open House.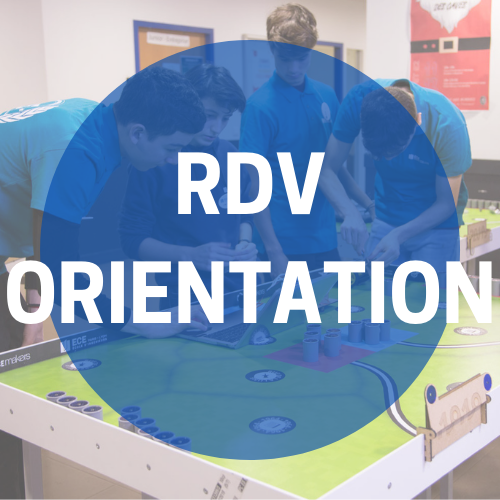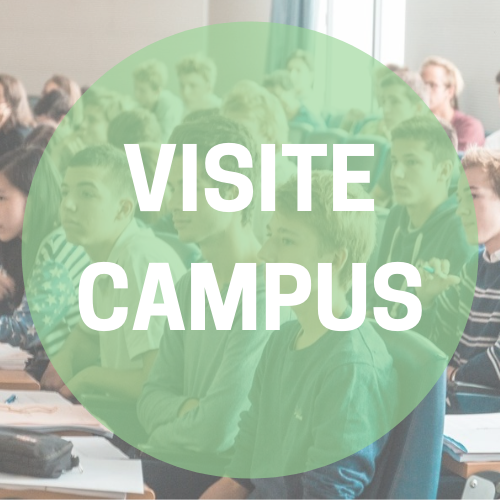 Campus visits
Looking for your future school? You wonder if your initial thoughts will be in line with your wishes. So, what better way than to go and immerse yourself in the ECE premises. We will take you to the computer labs, cafeterias, classrooms, community offices, the FABLAB, … You will meet students, teachers, researchers …
So, follow our guide; he will make you discover the heart of the ECE (Paris, Lyon, Bordeaux) during this private visit.
Private visits are offered every day (except Saturdays, Sundays and holidays) by appointment only.
Preparation days for the Avenir competition
You are in your final year of high school and you want to optimize your preparation for the written tests of the AVENIR BAC competition? Have you ever used our downloadable PDF annals? Have you even used our online training tool?
The AVENIR BAC competition offers you full days of preparation for the written tests.
This "formula" of preparation will last a whole day during which you will be able to acquire advice on how to use your answer grid, manage your time, etc. but also to participate in situational exercises and other case studies, accompanied by professors of the Concours Avenir. Price per day 20 €.
The different days of preparation for the Avenir Bac exam will take place on the following dates
Paris Campus: Saturday April 02, 2022 and Tuesday April 26, 2022
Lyon Campus: Saturday, March 19, 2022 and Saturday, April 02, 2022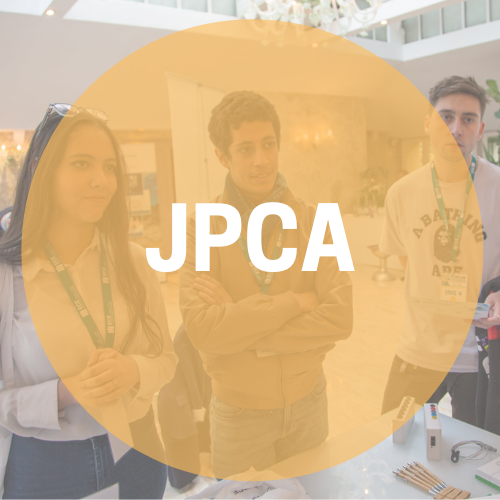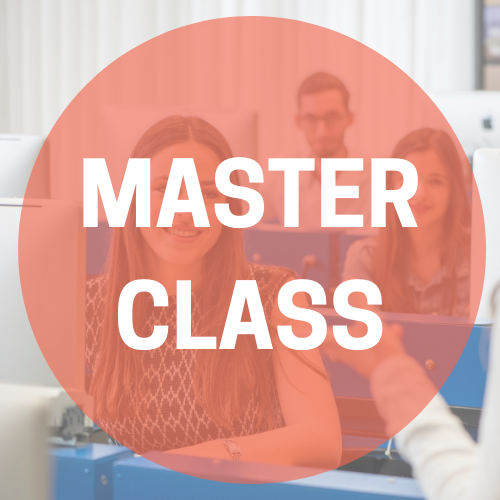 Master Class
Motivational interviews, orals, Grand Oral …
You will have to learn to sell yourself, to talk about yourself, to gain confidence in what you say to convince your interviewer. Speaking in public or in front of a recruiter is always a stressful step for a student who is not necessarily used to it. Our coaches and professionals come to meet you to give you their advice: succeed in your motivation interview, succeed in your Grand Oral, find your host company for a work-study program or an internship … we will accompany you towards success!
The ECE decrypts the news
The ECE is a centennial school that has trained nearly 15 000 alumni. The ECE is the epicenter of meetings between experts from the professional world, students who develop their learning and their cultures, teachers-researchers, public personalities, etc. Engineering is everywhere. Our experts dive into the current issues around engineering but not only, to help you understand but also to exchange with you.
The debate is open! The floor is given to those who wish to speak. We will decipher the news!
(Dates for 2021-2022 are not yet known. More info to come soon)
April 13, 2021: Interaction between blockchain and the post-covid world.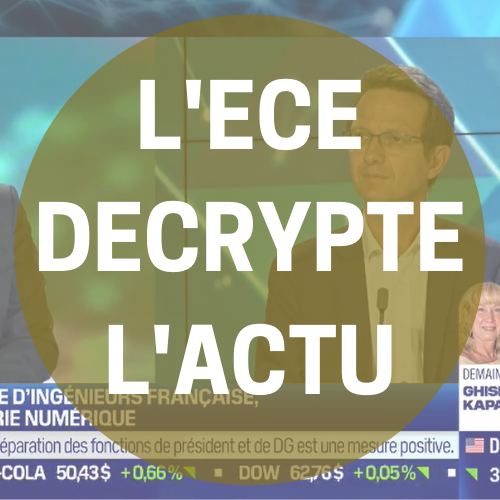 Updated 24 February 2022