Lola RAVE – BBA 1st year LYON
Hello ! My name is Lola, I am a first year student at the BBA Inseec in Lyon.
I chose the BBA Inseec because of its professionalism and its international outlook.
I love to travel and go on adventures, so the idea of being able to live, work and study abroad for long periods of time completely appealed to me! Both from a professional and human point of view, I will be able to develop my network and my international experience and to enrich myself personally by discovering other cultures and ways of life.
Passionate about the environment and sustainable development, I would like to complete my BBA with a 5th year to specialize in digital marketing and then fly to Miami where I would like to work for the United Nations Environment Program.
Make the right choice and join us to start creating your international future now!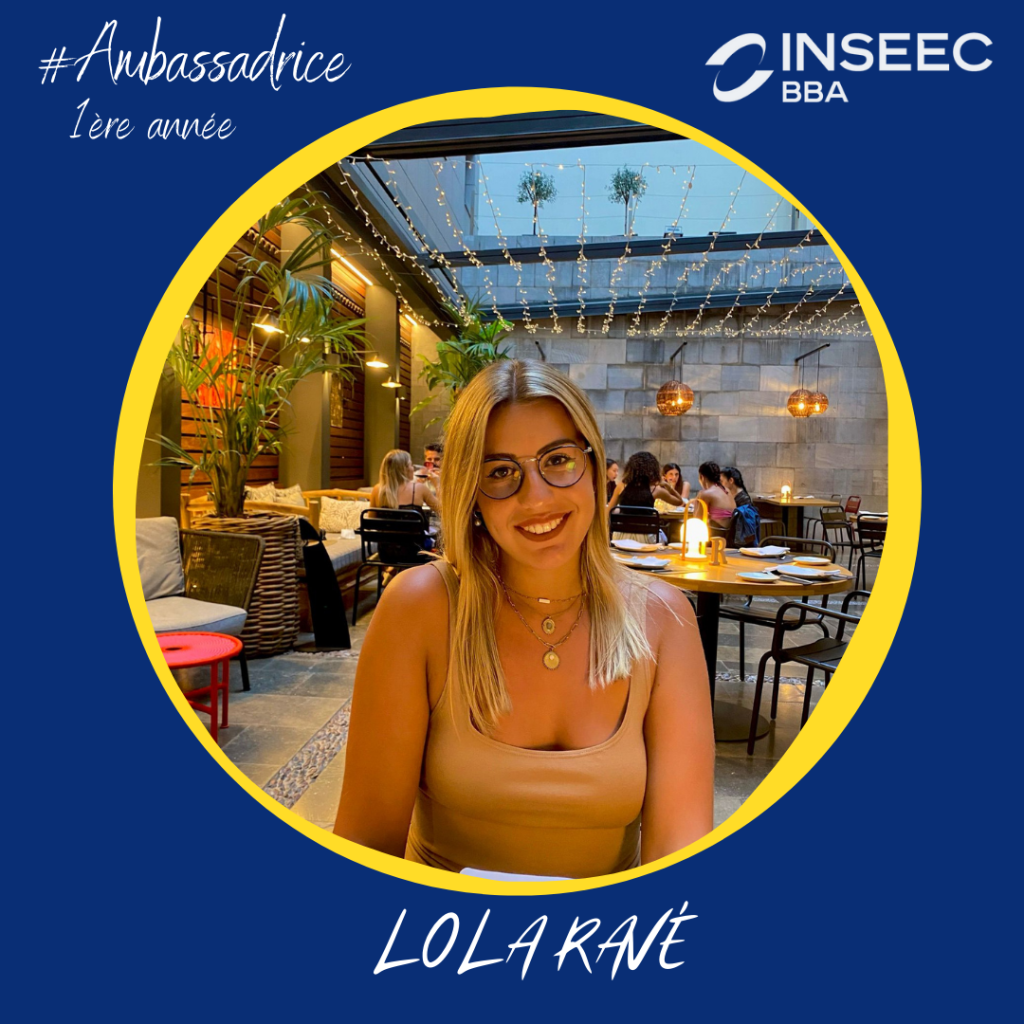 Updated 5 December 2023