Anaïs is undoubtedly the youngest student at Inseec for this 2021-2022 session.
Because not only does she still have her year of advance acquired not in CP but in CM1 by entering directly in 6e, but in addition, she was born in September. Due to lack of maturity, at some point it is not uncommon to lose that bonus year of study. Not at all and we know why by listening to it. It is a pretty blonde head well planted on his shoulders.
Anaïs practices horseback riding at a high level. She has already participated in several French championships in eventing, that is to say 3 very distinct events: show jumping, dressage and cross-country. It is the most time-consuming and demanding equestrian discipline. In fact, the half-day courses allow him to return from time to time for his training. It is a little more difficult for her this year but as she says "you have to know how to manage your priorities, and I still manage to evolve".
But more than for sport, it is primarily by chance that she came to Savoie Technolac from her home town of Châbons in northern Isère. She discovered Inseec, its programs and, above all, its teaching method at the Eurexpo student fair in Lyon. What she read on the flyers or what was explained to her fit perfectly with how she intended to pursue her education.
"First of all, Inseec is a post-baccalaureate school that does not require a preparatory course, unlike most other business schools. That's what I was looking for first. It is also the only one to offer this field aspect by volunteering and/or organizing events very early on in our year's curriculum. This allows me to be much more proactive," she says. Indeed, support and professionalization are at the heart of the Bachelor program. The INSEEC Bachelor's program allows students to progressively build their career path over three years.
As you can see, Anaïs has always been gifted for studies.
Anaïs intends not to get lost in it and prefers the action. But you still need to have the minimum of basics. She is in thefirst year of the International Bachelor's program, which means that 30% of her classes are in English in thefirst year, 60% in the second and 90% in thethird. This means that almost all courses are taught in the language of Shakespeare. She took English of course out of necessity. One could even say today by obligation, but also by taste of the Anglo-Saxon culture in general. She will probably visit a few countries. However, she will not do so in the same frame of mind as many people who travel to learn the language. No, Anaïs wants to learn the language first and then travel and enjoy the culture. This will not prevent it from improving, of course.
She also took German as hersecond language. But she regrets that so few courses are offered. That is 2 hours every 2 weeks. In this respect, it is important to bear in mind that although English is the international language, Germany is still France'sleading economic partner.
After 2 years of general business education she will have to choose a specialization for her3rd year of study. Nothing is definitively decided. She would like to go into the field of communication, as she loves everything related to photography and video.
She already has an entrepreneurial project that would rhyme with a family project.
Anaïs already undertakes to set up a company, which would rent small cottages at the edge of a pond, in a small commune of 550 inhabitants, always in the North Isère. But for now, all this is still in the cards.
AtInseec, she appreciates the close relationship with the students, the teachers and the administrative staff. "Everyone knows each other and that's great. What strikes me most about this school is the feeling of being constantly pushed up. Everyone really cares about each student and their potential in a way that is perceived as individualized. It's as if we were being revealed to ourselves. It is extremely stimulating and bluffing. For example, this personal development course where we learn nothing related to business but to the
At the end of which we become aware of what we could do or of our deepest desires. It's so true that I've only been here 6 months and my plans have totally changed. I feel much more invested in what I want to do. I really didn't expect this. I have friends in Lyon in the same type of well-known school who don't do that at all. And they don't like it," she says.
Here, and she will confirm it, it is necessary to put some effort.
It is not for those who only come to listen to the classes. So much so that one could almost say to those who do not succeed, that they may have made a mistake in their orientation from the start and that school was the revealing factor. Business is a field where you can't just let things happen. You have to provoke them and go looking for them all the time. But life is a bit like that. There are those who are waiting for the bus and those who are already in front because they left earlier.
As part of her program, she will do her 2 month internship in a communication association of Inseec with the objective of mastering photography and video.
"I'm really happy that I found this school that matches in every way my educational aspirations and the way to conduct them. Here I am well." Isn't that the most beautiful conclusion?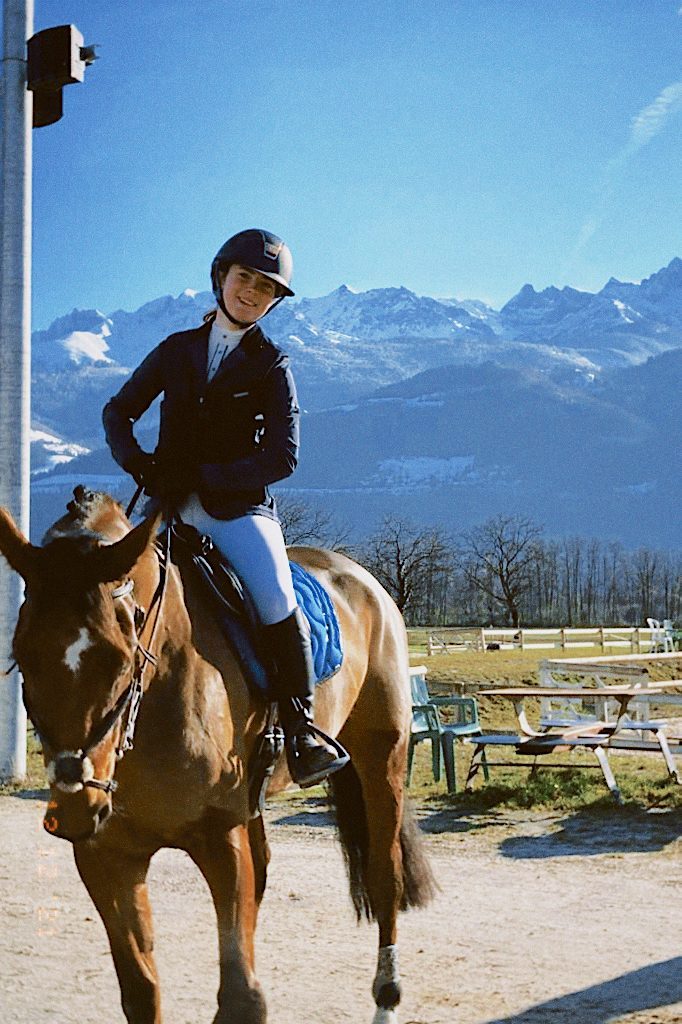 Updated 4 September 2023