For the launch of their company WALI and the podcast "Faut qu'on parle" our 3rd year Bachelor Digital Marketing students tell us about their adventure.
Video interview available at the bottom of the page.
Can you introduce yourself?
Hello, I'm Jessica, 3rd year student at INSEEC Bachelor in digital marketing and freelance in digital strategy for two years. Passionate about personal development, entrepreneurship and growth marketing, I strive to become the best version of myself in order to accomplish my vision: to impact today's generation in a positive way through entrepreneurship.
WALI is a development lever for each of us, it is a source of knowledge and inspiration whose mission is to help you achieve your vision.
Hello, my name is Renée and I'm in my 3rd year of a Bachelor in digital marketing at INSEEC. Self-taught, I started as a digital strategy consultant in March because I wanted to gain experience in the fields I am passionate about: entrepreneurship and marketing! In order to have a real impact, I decided to launch WALI with Jessica, a medium through which I will be able to reach more women who look like me.
2 – How was WALI born? / How did it all come about?
Wali c'est 4 dates : 
May 27: day of birth of WALI, a very beautiful baby of 3,5kg. More seriously, WALI was born during a date during which we exchanged on our desires and our ambitions as women. Renee had the name and the desire to create a blog about women and Jessica the desire to accompany women entrepreneurs in digital marketing but also to launch herself into the world of podcasting. We are both big podcast consumers, so the merging of our ideas was obvious.
June 19: first pitch: as soon as we had the idea, it was essential for us to talk about it to people we trusted in order to challenge the idea as much as possible. The feedback was very constructive and allowed us to accelerate the project. Indeed, the 2nd pitch allowed us to have a partner on the logistic part: a film studio.
But it didn't stop there, the last and 3rd pitch on July 15th allowed us to find a sponsor and a mentor for the WALI project.
16 juillet : Anniversaire de Renée et tournage du premier épisode. Les papillons dans l'estomac, les nœuds dans la gorge, les pensées envahissantes, tout était là, nous étions complètement hors de notre zone de confort. Il n'y avait que nous devant le micro et c'est là que le déclic s'est produit. Nous voulions simplement recommencer, encore et encore.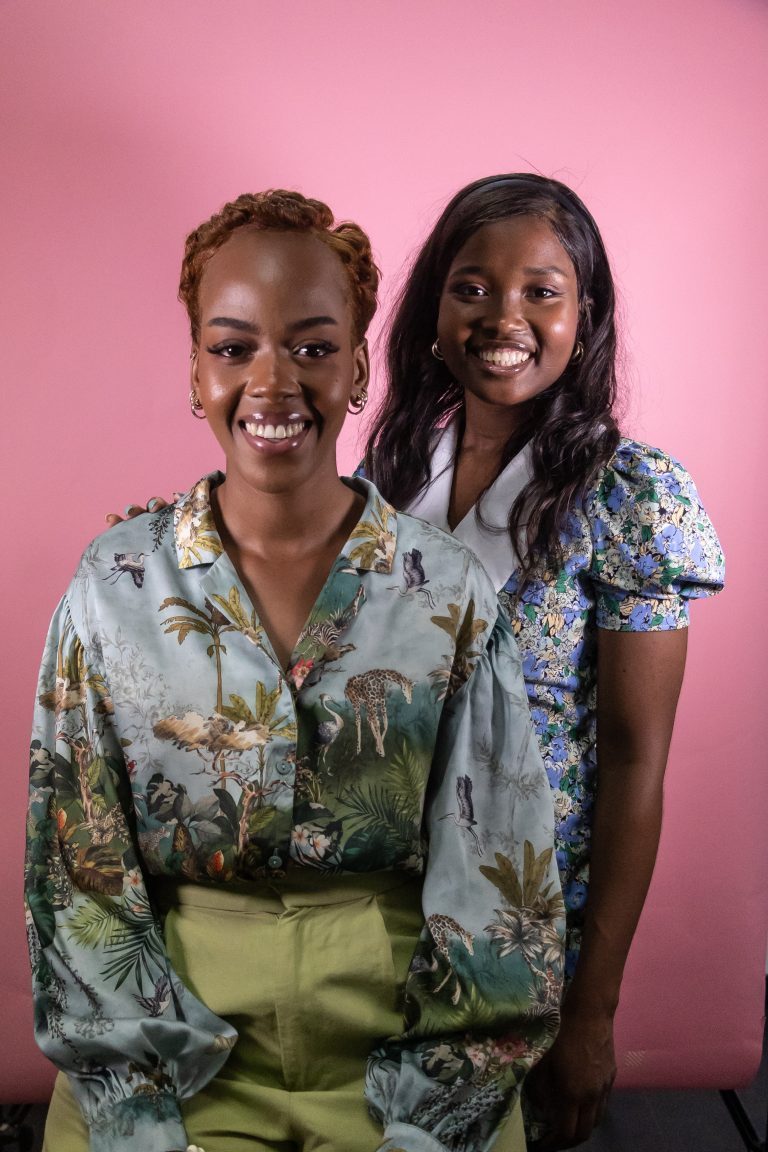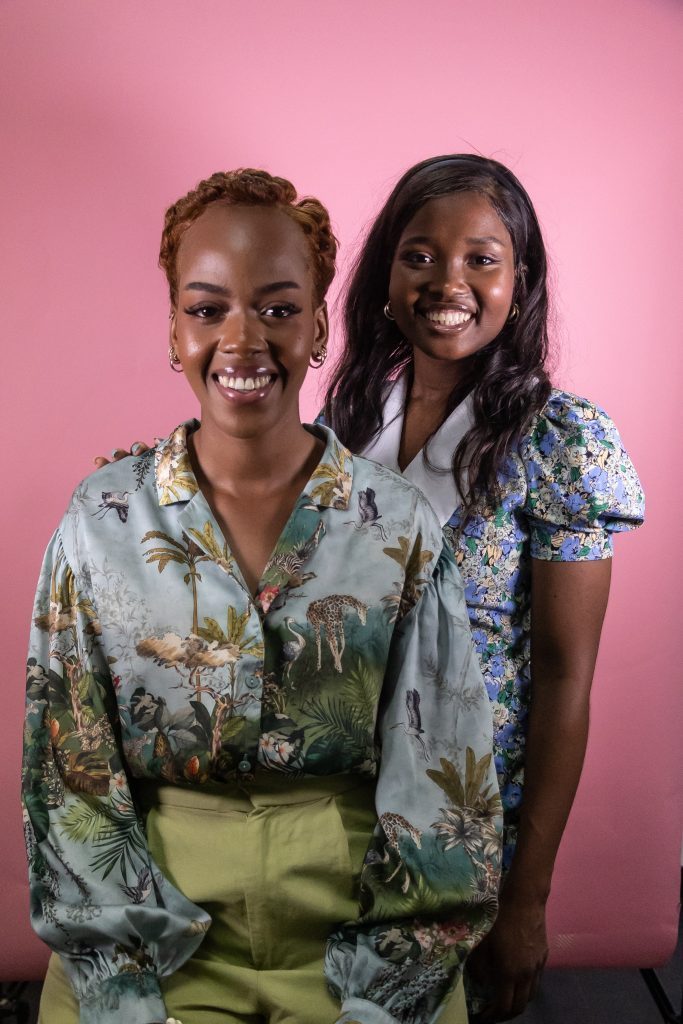 3 – Quelles sont les thématiques de WALI et pourquoi ?
The emoji that represents WALI is a juggler: an artist who juggles with skill and precision with different objects. The balls represent our different themes: Finance, Career, Entrepreneurship, Mindset, Culture, Marketing. And with WALI, we want to respond with skill and precision to different issues so that we can leave with actionable advice the next day.
4- Who is WALI for?
WALI is a women's media that aims to be a safe place for women because their main obstacle to the realization of their projects is self-censorship and lack of support and resources. WALI will be a source of knowledge and motivation to overcome these obstacles. However, WALI is also an opportunity to educate men about women's issues and situation in relation to them
5- What is the skill of the Bachelor that you use the most ?
The Bachelor's degree at INSEEC offers a lot of group work and oral presentations.
We participated in a multitude of business cases that gave us a taste for entrepreneurship. Indeed, we created in team fictitious companies by taking into account real data in order to work out a market study, a business plan or a digital strategy.
This allowed us to develop our oral fluency and to convince an audience, an essential skill to present WALI to stakeholders or sponsors. We also have a strong team spirit because through our many projects, we have learned to communicate, compromise, defend our ideas and share our victories and defeats. WALI is a project that we started together and without these interpersonal skills, the project would have already been aborted! The Bachelor being a busy program, we had to be very organized ! This is an important foundation when starting your own business, as you need to have processes in place from the beginning to save time later on. Finally, we also reused the project management techniques seen in class for the creation and launch of WALI, the preparation of our episodes or our client meetings.
Ces nombreuses compétences, méthodes vues en cours, nous continuons à les développer en permanence afin d'être une meilleure version de nous-mêmes et les entrepreneures de demain.
6- C'est quoi « Faut qu'on parle » ? (Et pourquoi ce titre ?)
The famous phrase known to be difficult to hear, painful to pronounce and implying that a cataclysm is coming. Let's just say that this podcast will be a gold mine of knowledge, motivation, and good vibes. One episode = practical tips for the next day. Nobody loses.
Pourquoi ? 
Everything started from a discussion on the phone, we talked about logo, graphic design, jingle and then name of the podcast. At this moment, a little white space, just to concentrate, it goes into brainstorming. As time goes by, we realize that we want a serious name because the goal is to respond to specific problems but with a touch of humor. And Eureka Jessica says to Renee: "we need something like in the clip of Diams "Mel sit down, I have to talk to you", we remove the beginning and we keep "Faut qu'on parle".
7- Any advice for students who want tostart a business?
Be realistic: Embarking on an entrepreneurial project, a side project, the world of freelancing takes time and/or money and as a student you have a responsibility to be diligent in class and get your year in, the load is even greater in internships and work-study. You have to be realistic and ask yourself if you are willing to sacrifice your time or money.
Ecrivez votre vision et pitch : Il faut briser ce mythe qui dit que vous devez garder vos projets sous silence. Il est important d'écrire et de parler de vos projets autour de vous, d'autant plus lorsqu'ils ne sont pas clairs dans votre tête. Vous devez ancrer vos idées dans la réalité afin de les faire mûrir. Pour prendre de bonnes décisions, vous ne devez pas avoir peur d'en parler.  N'écoutez pas cette voix qui vous dit que vous ne serez pas pris au sérieux, que vous ne serez pas soutenu, parlez à des personnes qui vous donneront des retours constructifs et diversifiez les profils afin de challenger le projet au maximum.
Just go for it! Life is short and beautiful, so stop asking yourself too many questions and go for it. What you learn from books, podcasts, or school will help you develop a good mindset, but it's futile if you don't apply it. There's no point in having the perfect pizza recipe and ingredients if you're not going to cook. So remember, the idea will never be ready for you, so believe in it and go for it!
Découvrez l'interview complète de Jessica & Renée, cofondatrices de WALI
Updated 5 September 2022