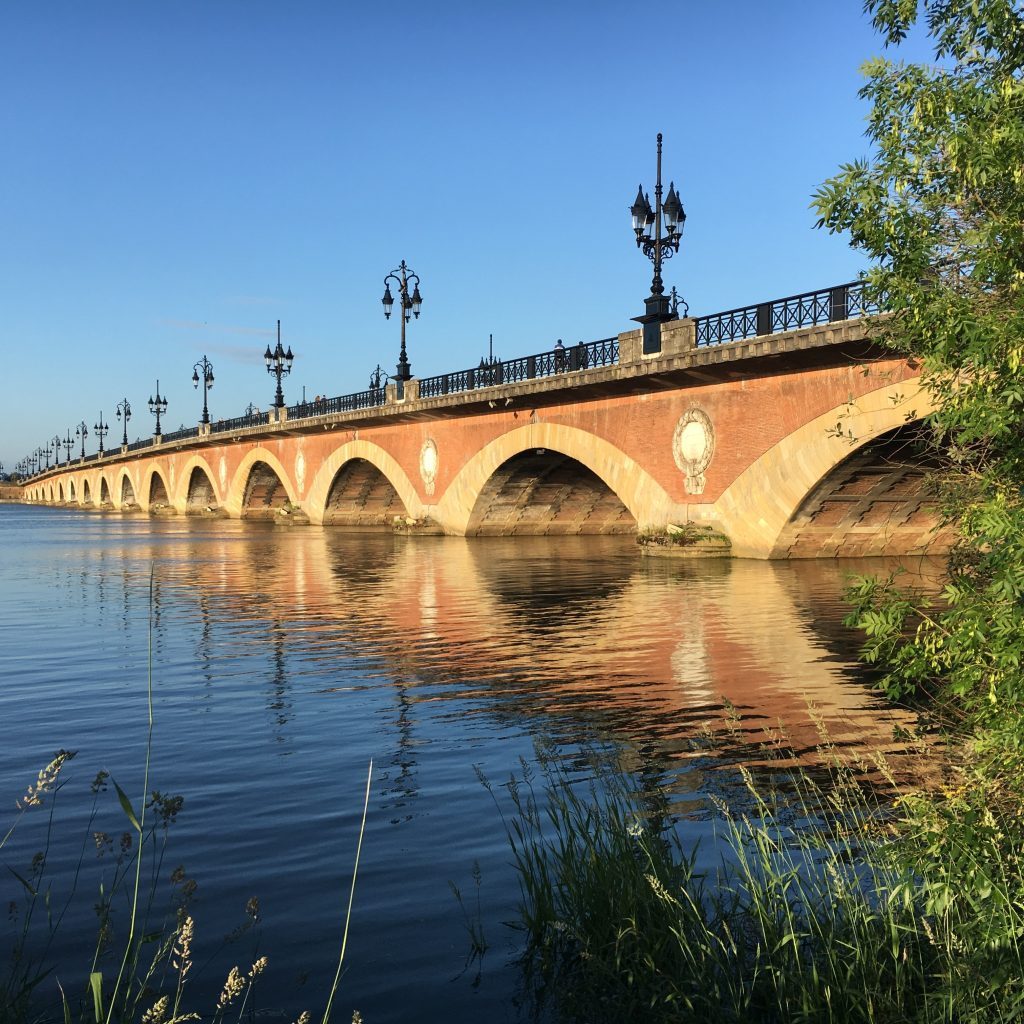 Why choose Bordeaux for your studies?
A city where life is good
It is not uncommon to see students with a board under their arm going surfing after class. This is one of the great advantages of Bordeaux, being less than an hour away from the sea and making weekends at the beach accessible. But the non-sportsmen are not left out!
You only have to go to the lively streets of Bordeaux one evening to get a good idea of the general good atmosphere of the city. Terraces of bars and restaurants, century-old stone buildings, flower-lined quays of the Garonne River…all contribute to making the Bordeaux metropolis a pleasant place to live and go out.
Bordeaux,2nd favorite city for students in France
Bordeaux, in the Aquitaine region, is considered thesecond best city to study in according to a Figaro ranking published in 2022.
The criteria used to establish the ranking are: the number of sports halls, swimming pools, movie theaters, museums, bars (yes, yes), proximity to the beach, security, prices and affordability of rents as well as sunshine. All this in relation to the number of students.
What are the opportunities for internships, work-study contracts and first jobs in Bordeaux?
In addition to their studies, serious students should also be interested in the professional opportunities available in their city of study.
These opportunities are obviously linked to the city's economic fabric. The more active companies, start-ups, and "big box" headquarters a city has, the greater the opportunities for our students and young graduates. In Bordeaux, in Gironde, the most attractive companies are : Banque Populaire Centre Atlantique, Bet Clic, C Discount, UBISOFT, ASOBO STUDIO (pixar and Disney video games license). For the aeronautics industry alone, there are : Thales, Dassault aviation, arianegroup or Safran Aircraft Engines. Supported by the French Tech, and some by our Incubator, the Bordeaux ecosystem is bubbling with innovative start-ups with strong recruitment needs.
New Aquitaine is an attractive region for companies. Many Parisian companies have chosen to move around Bordeaux in order to offer better living conditions to their employees.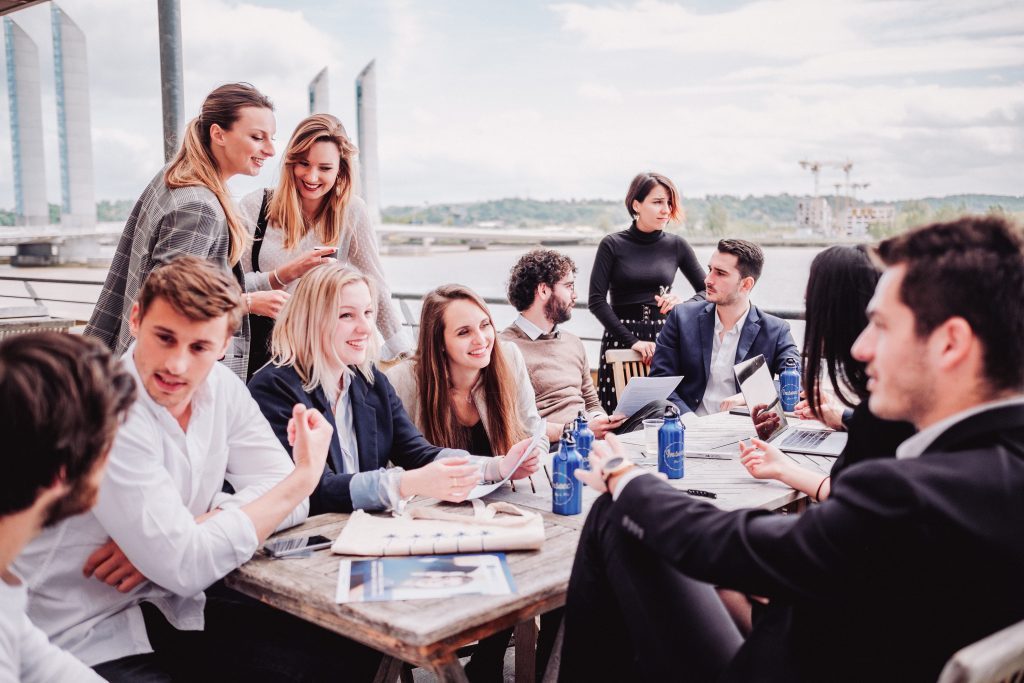 Orientation: how to choose a school in Bordeaux?
Make sure that the training is diploma-granting
Not all courses lead to a degree. Be careful to choose a school that delivers a certified diploma at the end of your studies. It must offer a link to the Ministry of Higher Education or Labor and not just a "level" or school diploma.
This is a guarantee of good recognition of the diploma by professionals when looking for a job.
At INSEEC, we offer several types of training, all of which lead to a degree:
Verify employability at the end of the training
The main objective of studying is to find a job. If possible, well located, well paid, exciting and with a good atmosphere. The more education you have, the more you aspire to a job that meets all these criteria.
When choosing a school, a future student must therefore ask the right questions: is the alumni network important? How quickly do young graduates find a job and for how much money?
The OMNES Education group, to which INSEEC belongs, has the largest alumni network in higher education with 180,000 graduates. Alumni who are loyal to their school and who give preference to alternating students and young graduates from our schools.
The sector and the type of job obviously also play a role in employability. For several years now, we have been looking for the following profiles:
commercial
project managers
financial.
In the last year, the new "trendy" profiles are :
Customer acquisition and SEO managers in digital marketing
Digital transformation managers
Energy transition or CSR managers
Digital project managers
Recruiters
Chief Happiness Officers.
Don't hesitate to check out our job opportunities pages, LinkedIn and the business press to see which jobs are recruiting and at what salary.
Learn about the life and atmosphere of the school
Before entering fully into working life, a person has only a few years to fully enjoy his or her student life: BDE parties, involvement in community life, network of friends… The campus is always very lively!
At INSEEC Bordeaux, you can choose to get involved in associations during the first years of your studies, but in your last year you can focus on professional events: conferences, job dating, afterwork.
Feel free to arbitrate your time to have the best possible experience at school and on your campus!
Découvrez le campus de Bordeaux actuel et à venir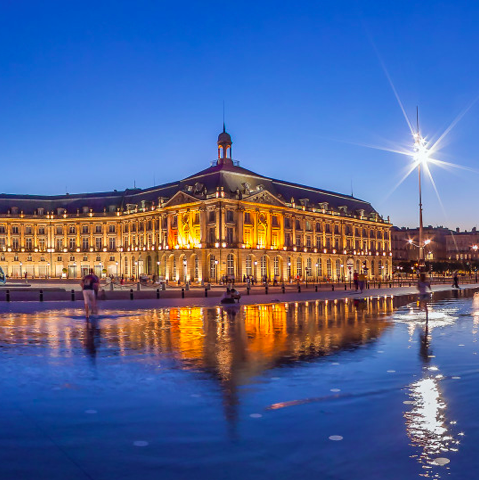 A school in Bordeaux that supports its students before, during and after their studies
Today, nearly 80% of the students on the Bordeaux campus are on work-study programs. Some have found a work-study program through their personal network (family, former interns, former teachers) but many ask for help from the school to accompany them.
This assistance, prior to entry into the facility :
Once they have found their contract, our students are accompanied by the administrative teams for the preparation and realization of their contract.
After their training, our students become alumni, several types of events are offered to them:
Networking, thematic or general evenings. In 2022, the INSEEC Immo Club was created, which allows all Inseec alumni and real estate professionals to meet once a quarter to discuss common issues and exchange.
Recruitment via our dedicated events, this time on the corporate side. Our teams accompany professionals to find the profile that best suits their needs. These recruitments can be done for companies based in Aquitaine or further away, thanks to telecommuting.
How to choose a course in Bordeaux?
Take stock of your aspirations, skills, and life choices
Identifying yourself is essential: What skills do I have? Do I have a "passion" sector (luxury, wine, sports etc.)? What type of jobs am I looking for? Do I want to do a work-study program during my studies?
Having an answer to these questions will help you target your choice of training, whether it be initial or work-study, general or specialized. These answers will also allow you to choose the most suitable educational institution and to ensure your professional future.
Post bac: parcoursup or not parcoursup?
Parcoursup is the national platform for collecting and managing the assignment wishes of future students in French higher education. It is the obligatory passage for all baccalaureate students after high school. But it is also the subject of much criticism, and each year many students find themselves disappointed or unassigned.
The BBA program at INSEEC Bordeaux is offered through Parcoursup and allows high school students to choose their assignment for studies in international business.
Also in the Parcoursup process are the Licence 1 of the University, the BTS, the Classes préparatoires aux grandes écoles, the schools of engineering sciences and the Instituts d'Etudes Politiques.
The Bachelor's program, on the other hand, allows for direct application, with a portfolio and an oral motivation test, outside of Parcoursup. The bachelor's degree is a 3-year course with progressive specialization (in finance, marketing, HR, sports, etc.).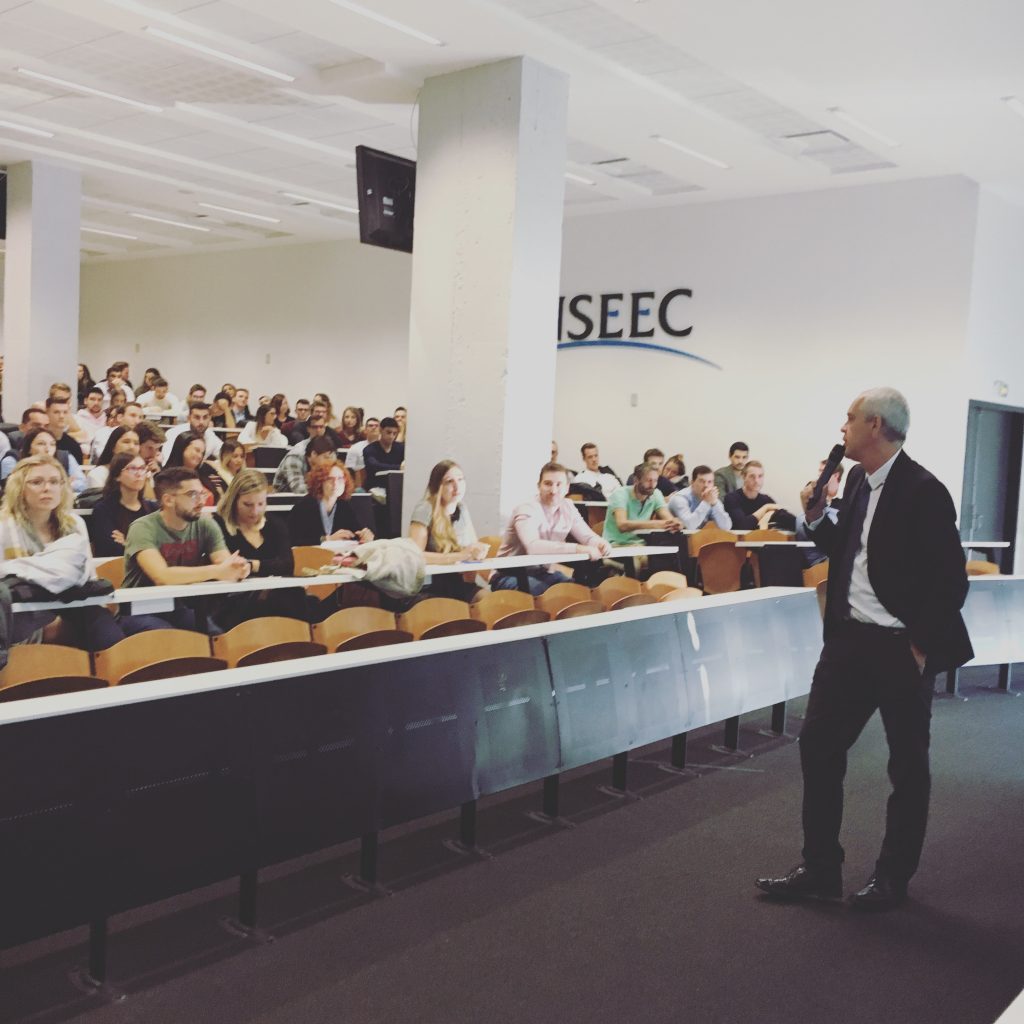 Post baccalaureate: do a bachelor or licence?
The Bachelor's degree is the university's 3-year program, with low tuition fees, in the order of less than 1000€. It allows everyone to have access to a general education. Some colleges are more selective than others, as are the fields. Thus, the specialties of medicine, law and speech therapy are among those where it is most difficult to validate the3rd year. Internships are not compulsory, and alternating courses are not possible.
The Bachelor's degree is a 3-year program offered by engineering and business schools. At INSEEC, specialization begins in the first year and continues until the last year. This specialization in the major fields of finance, digital marketing, communication, luxury and wine, sports, health and HR, commerce, international, finance and real estate is accompanied by the professionalization of students.
The professionalization of this business course is achieved through the courses, which are very much focused on practical business cases, and through the compulsory periods spent in companies. 1st and2nd year bachelors can only do internships. 3rd year Bachelors can do an internship or an apprenticeship contract.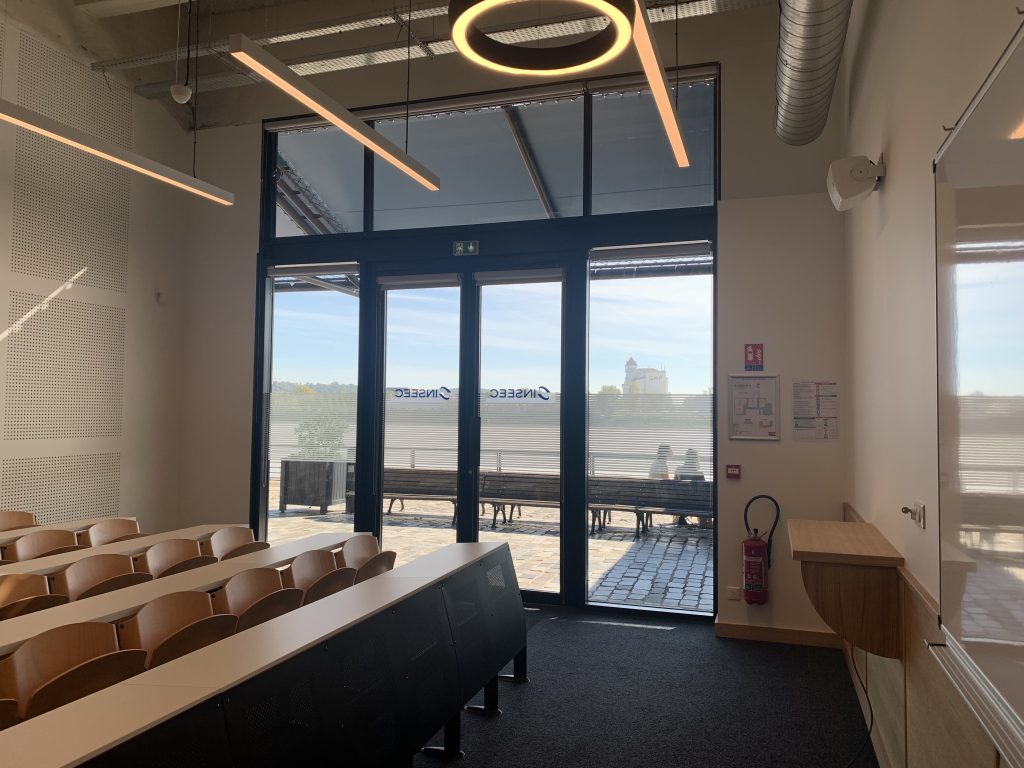 Why continue with a BAC+5?
Students with a Bachelor's degree in Bordeaux may decide to continue their studies in a Master's program in order to increase their employability. For several years now, we have seen an "inflation" of diplomas. Twenty years ago, a bachelor's degree gave access to the vast majority of positions of responsibility. Then it was replaced by the master's level (BAC+4). Today, a BAC+5 is required for all managerial positions.
Post BAC +3: should you choose a Master's degree in a business school or a university in Bordeaux?
The choice between a master's degree in a business school or the FAC must be made in relation to the professionalization and the level of support sought. For a long time, the difference was FAC=free, business school=paying, but this is no longer the case thanks to the alternation. Today, we can say that a master's degree in business and management school allows you to do work-study with a follow-up and support from the school.
A master's degree at the university allows you to follow your studies in a very autonomous way, with courses that are sometimes tailored to your needs and the possibility of taking the competitive exams for the civil service (especially teaching) and research.
What is the difference between a Master's degree and a Master of Science degree in business school?
This bac+5 can take the form of a Master's degree at a university or business school. The Grande Ecole business school programs allow students to obtain a "master's degree" which opens the door to all public and private professions as well as to "research" courses (doctorate, thesis). The professional programs of business schools allow students to obtain either a Master of Science or a Master of Business Administration, which open only to professions in private companies. The main distinction between the 2 is in the teachers. Some of the teachers in the Grande Ecole program are research teachers who publish in parallel with their teaching at the school. While the professors of the MSc and MBA programs are professionals working in companies.
Both types of degree allow you to reach management positions, deliver a Bac+5 and maximize your professional opportunities.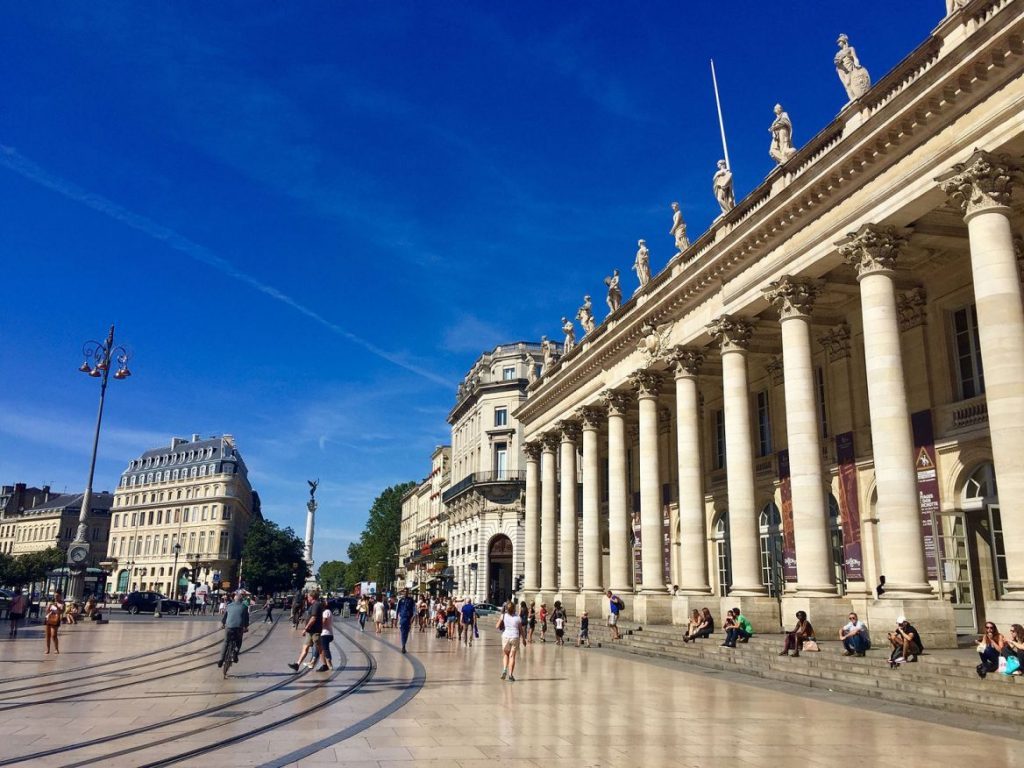 Découvrez les autres campus de l'INSEEC
Updated 17 October 2023