His speech is clear, precise and perfectly structured. No need to listen to her for hours to understand Anaïs' personality.
Passionate about human resources, this MSc Human Resources student at INSEEC displays an enthusiasm, determination and maturity that allow her to carry out her studies with great efficiency.
Quand elle a quitté les bancs du lycée, après avoir décroché un Bac ES, Anaïs n'était pas encore certaine de sa future orientation. Elle a su faire très vite les bons choix.  « J'ai effectué  une année de prépa aux écoles de Commerce au sein du lycée Berthollet à Annecy mais j'aspirais à un enseignement plus pratique, moins théorique et plus encré dans la réalité de l'entreprise. Puis, j'ai enchaîné avec un DUT Gestion des Entreprises et une licence en Gestion Ressources Humaines. J'ai eu la chance de pouvoir faire cette dernière en alternance au sein de l'entreprise Stäubli à Faverges en Haute-Savoie. J'ai travaillé sur la partie formation professionnelle et la gestion des alternants et tout s'est très bien passé. Ensuite j'ai décidé de faire un MSc gestion des Ressources Humaines à l'Inseec, toujours en alternance chez Stäubli, afin d'avoir une vision plus stratégique des Ressources Humaines. En MSc 1 on m'a confié une mission autour du maintien dans l'emploi et en MSc 2 je m'occupe de la gestion des carrières et de la mobilité interne. C'est vraiment passionnant. ».
"We are entrusted with concrete missions, it is very rewarding.
The Stäubli Group operates in 29 countries and produces electrical connectors, industrial robots and textile machines for the weaving industry. It employs 1,500 people at its Faverges site. This very diversified environment allows Anaïs to discover in a concrete way, all the facets of HR. " I am supervised within the company by a tutor who accompanies me on a daily basis, but I also benefit from real autonomy on certain files and this is really very empowering. Stäubli is a very large company, but it has managed to maintain a family operation. CIt is very appreciable, including for us alternates. We are entrusted with concrete missions, with a real added value. Ot really feels like you are part of the company. This makes you want to get involved ".
Over the months, Anaïs has had the opportunity to become familiar with all the components of the company. From R&D to the production workshops or the administrative and financial departments, she went to meet the employees to better understand their daily role and their expectations. " Human Resources is an important issue for companies. In the service, we are in constant contact with the employees. This allows us to bring out very concrete problems. What I also really appreciate is the notion of support. This mission which consists in creating a link and maintaining it on a daily basis. We are the relay between management and employees, and sometimes it is complicated, but it is really exciting. In the end, we are all on the same ship and each one feeds off the other. This fits in well with my personality.
"Managing Covid has been a complicated but really exciting experience…"
Anaïs is delighted to alternate periods at Inseec with immersion in a company. "This is a real plus compared to a traditional education. It was faced with a "full-scale exercise" during the Covid pandemic. A real baptism of fire that she experienced alongside her colleagues and in which she invested herself with great determination.
« Le Covid ça a été une expérience incroyable mais  pas simple du tout car l'entreprise a été fortement secouée. Les protocoles sanitaires qui changeaient souvent, le port du masque, les gestes barrières… toutes ces contraintes ont eu un fort impact sur les salariés. Il y avait moins de convivialité, plus de stress aussi. Nous avons accompagné les salariés en collaboration avec les services Sécurité Santé Environnement. C'était nouveau pour nous aussi mais vraiment très intéressant. Au début de la crise nous avons fermé l'entreprise et dans un 2eme temps nous avons dû assurer le retour des salariés. Aucun service n'a été épargné.
Ne have deployed considerable resources to manage day-to-day operations and to ensure that everything runs smoothly. At Stäubli, we are determined to digitalize our processes, but the human aspect remains our priority. Covid has made us all even more aware of the importance of the human link. At the height of the health crisis, time counted double but I learned a lot of very positive lessons from this experience."
In a few months, Anaïs will have finished her work-study program and is already thinking about the next step in her career. A future she cannot imagine anywhere else but in a Human Resources department.
" I know I have found the right path for me and that is very reassuring for me. Every day I work with employees from all sectors of the company, engineers, operators, etc. It's a great opportunity and I feel really fulfilled in my job. I like to listen to employees and I am preparing a thesis on the support of local managers. My assessment of my internship is very positive. I can apply what I learn in school to my business. These few months at Stäubli have already allowed me to build up a small professional network and to gain good experience. I will soon change my status but thanks to the work-study program I feel ready to enter the professional world.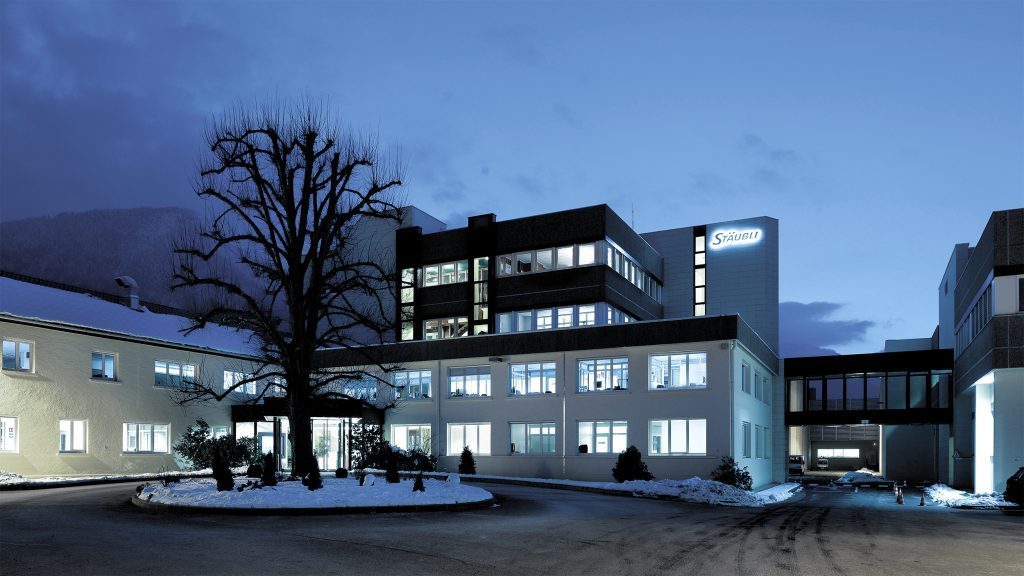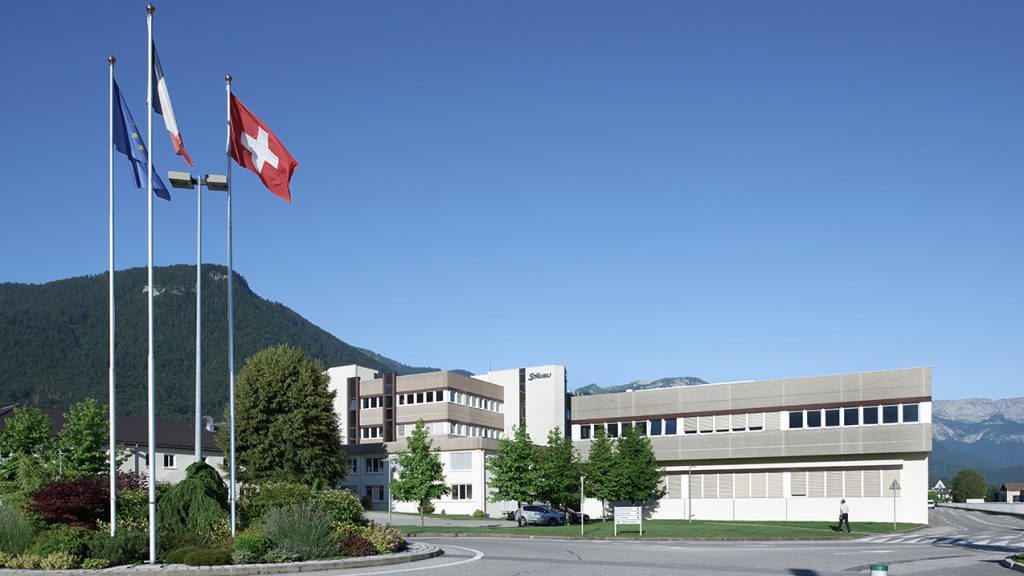 Updated 13 July 2022